Getting Started
Getting Started
DMIS Mark Entry – Cheat Sheet # 1
The below image shows a high-level view of the DMIS Workflow that must be actioned for Marks to be successfully Uploaded to the ITS Student Records System: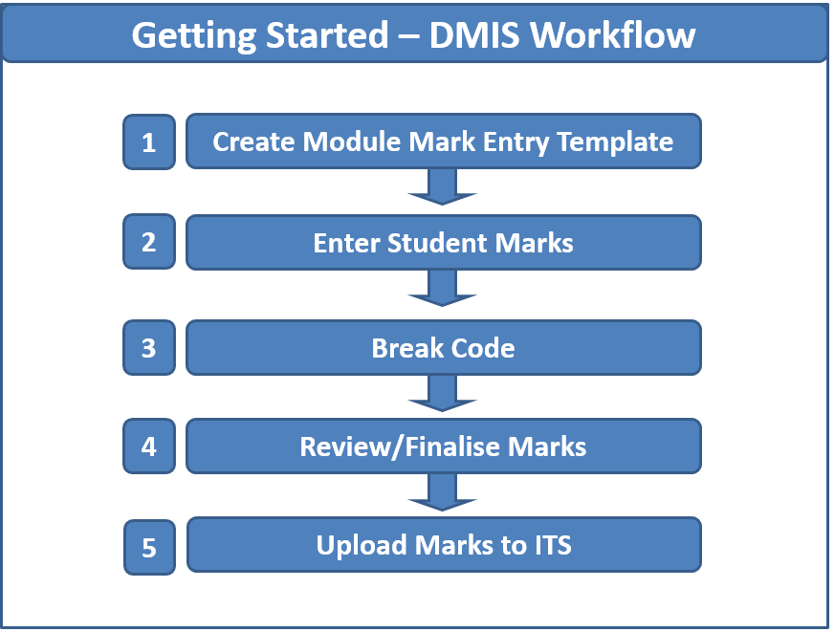 DMIS Mark Entry – Cheat Sheet # 2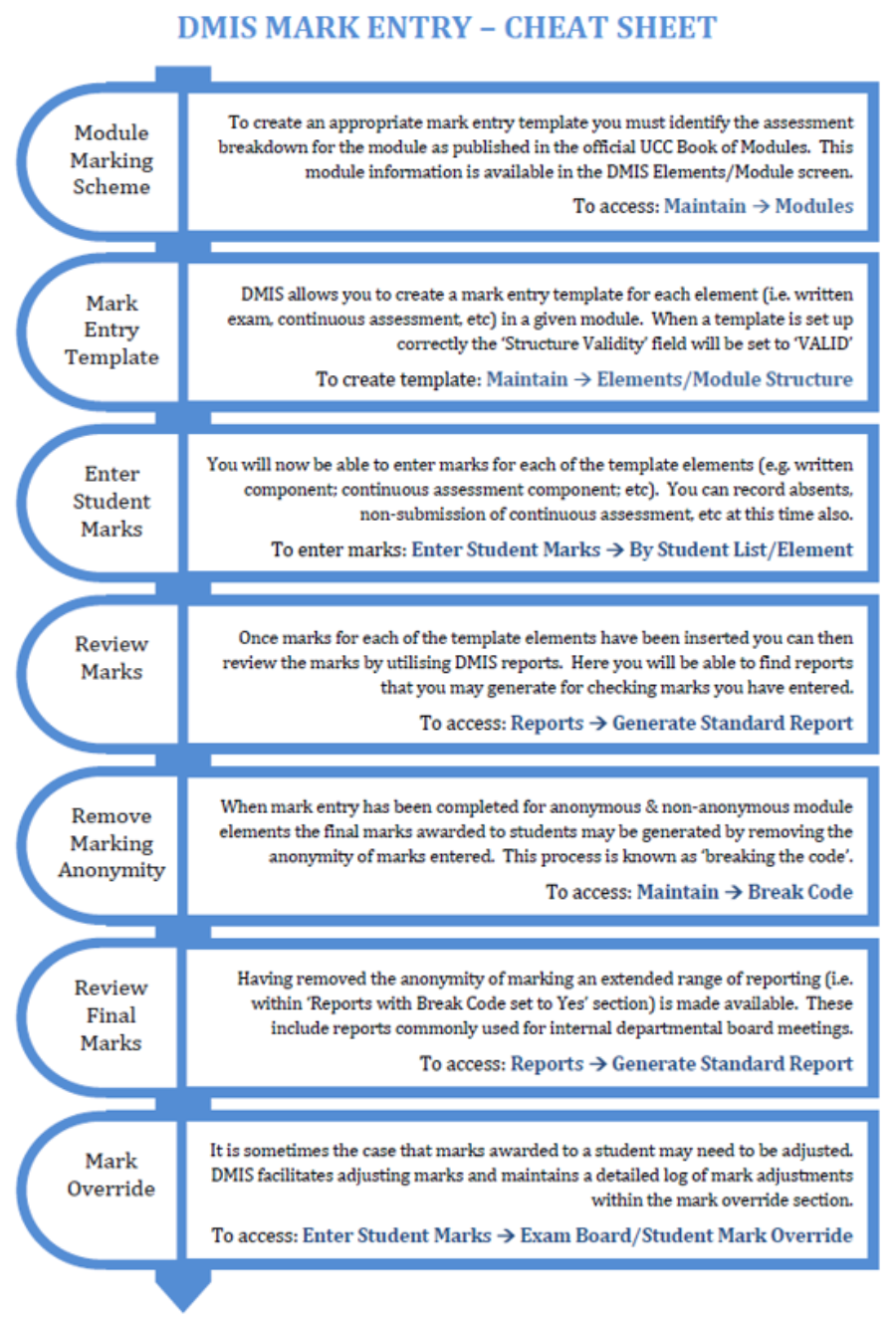 How to Request a DMIS User Account
If you require access to DMIS, please log a call on https://portal.ucc.ie under 'DMIS Access Request'.
Enter the Head of School/ School manager as Manager. They will then need to approve the request through the email sent to them by 'UCC Services Portal'.
Please note that the Systems Administration Team will setup your DMIS Account ONLY.

A DMIS Department Admin user in your area will then need to assign the appropriate access to the Modules you require,
DMIS – Module Access Levels
There are 3 levels of access in DMIS.
Level 1 – Department Administrator:
The Department Admin user has FULL Access to ALL Modules owned by the Department they work in.
Level 2 – Module Coordinator
The Module Coordinator has Access to SPECIFIC modules ONLY that they have been assigned as a Module Coordinator on.
Level 3 – Element Assessor:
The Element Assessor has Access to a SPECIFIC Element ONLY within a Module.
Example – A specific Exam Question.