Getting Started
Getting Started
DMIS Mark Entry – Cheat Sheet # 1
The below image shows a high-level view of the DMIS Workflow that must be actioned for Marks to be successfully Uploaded to the ITS Student Records System: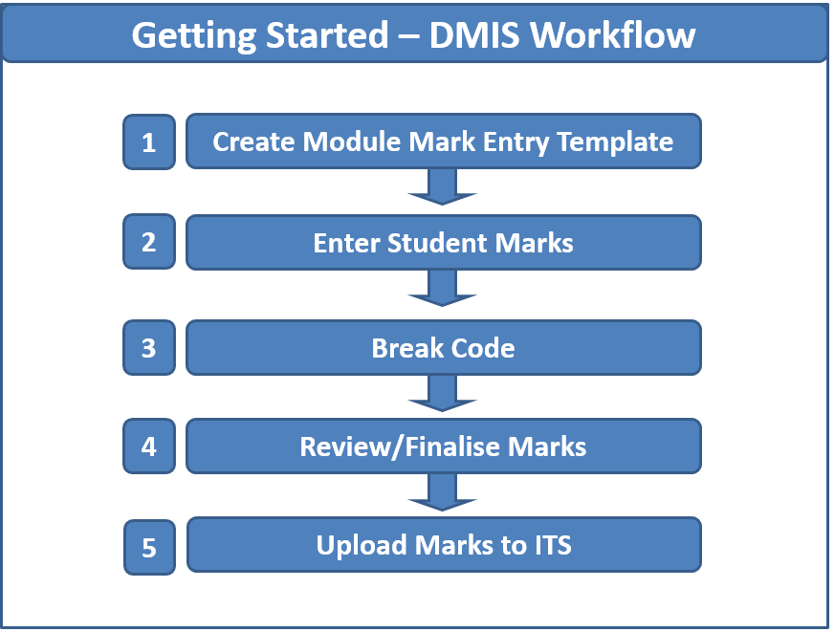 DMIS Mark Entry – Cheat Sheet # 2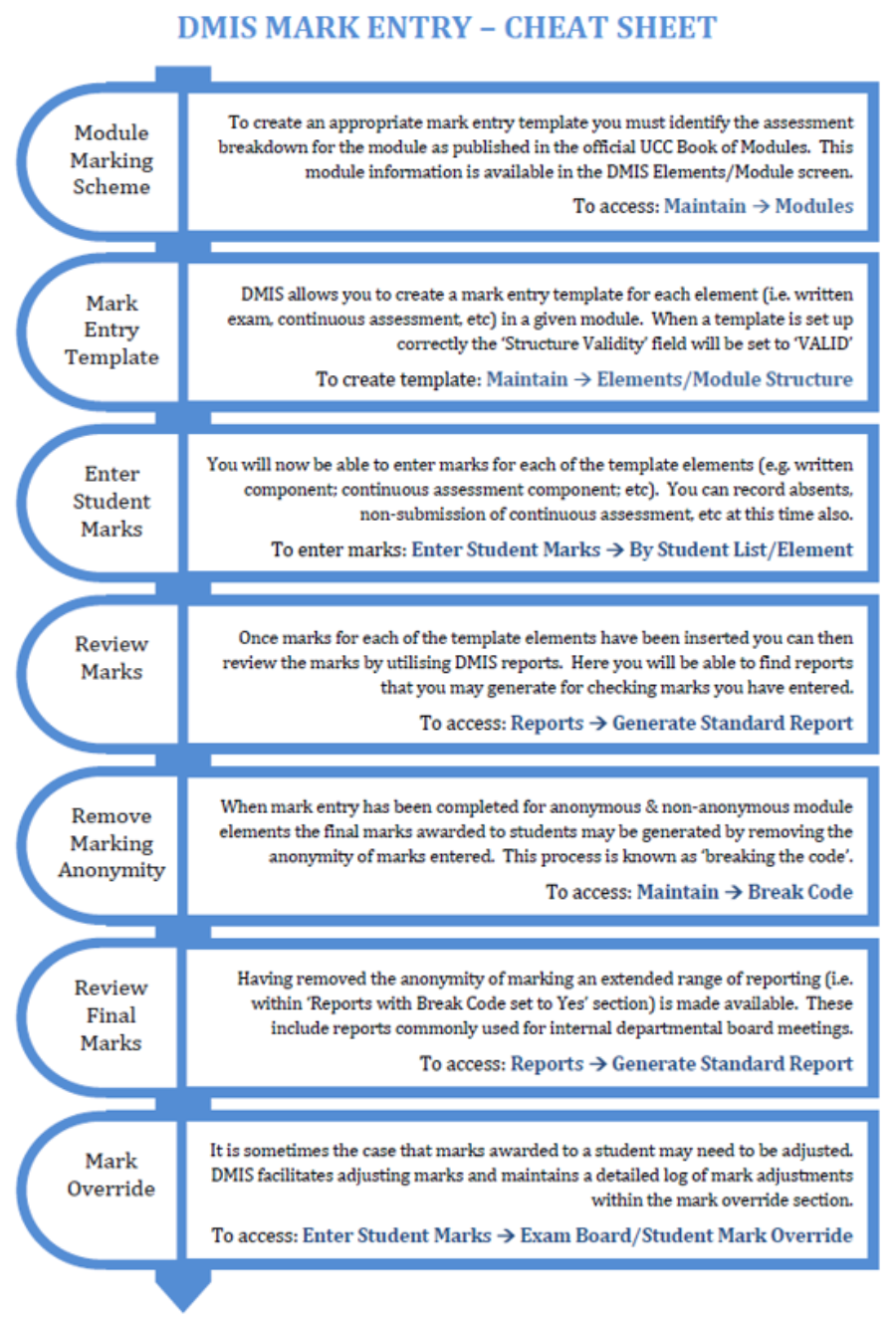 How to Request a DMIS User Account
If you require a DMIS Account, please follow the instructions outlined below.
Please pay attention to the instruction regarding your superior or head of function / department.
Please note that the Systems Administration Team will setup your DMIS Account ONLY.

A DMIS Department Admin user in your area will then need to assign the appropriate access to the Modules you require,
DMIS – Module Access Levels
There are 3 levels of access in DMIS.
Level 1 – Department Administrator:
The Department Admin user has FULL Access to ALL Modules owned by the Department they work in.
Level 2 – Module Coordinator
The Module Coordinator has Access to SPECIFIC modules ONLY that they have been assigned as a Module Coordinator on.
Level 3 – Element Assessor:
The Element Assessor has Access to a SPECIFIC Element ONLY within a Module.
Example – A specific Exam Question.