News and Events
News and Events
Stand Up for Literature - Scenario Forum welcomes John O'Toole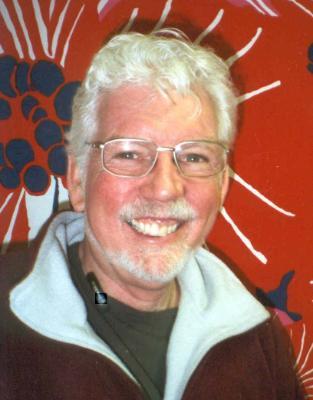 8th Scenario Forum Online Colloquium - 24 April 2021 - 11:00am
We are delighted to welcome special guest John O'Toole who has made an outstanding contribution to our field of research. As John is based in Australia, please note that this colloquium will not take place in the usual time slot, but two and a half hours earlier at 11 a.m. Irish time / 8 p.m. Australian time.
John O'Toole
Stand Up for Literature – dramatic approaches in the secondary classroom
A 60minute presentation, followed by discussion.
You can register at: https://forms.gle/Kpn1o1eKnSwrSToZ6
ABSTRACT
John O'Toole will explain how a live, experiential and dramatic pedagogy can bring all literature to life – not just dramatic texts, but also lyric and narrative poetry, novels and myths and legends. Standing up (literally and dramatically) can help students engage with texts that are difficult or alien to their own experience; through drama they learn to manage and relish the language, explore the themes in depth and analyse and reflect on the meaning and impact of the texts. He will use examples from his recent eponymous book, co-written with Julie Dunn, to illustrate his techniques, from Shakespeare and Greek classics to contemporary novels and modern verse.
BIODATA
John O'Toole, former Foundation Chair of Arts Education at the University of Melbourne, spent twelve years as a teacher of English and Literature, and he has then spent the last forty in exploring drama and developing dramatic pedagogy. He has written over twenty textbooks and research texts, besides plays and theatre-in-education, and was Lead Writer for the Arts and for Drama in the Australian Curriculum. In 2012 he was awarded the Order of Australia (AM) for services to drama.
The Colloquium Series, supported by Irelands National Forum for the Enhancement of Teaching and Learning in Higher Education, was launched on 27 June 2020 and is a great opportunity for colleagues to showcase their research and enter into a dialogue with colleagues from different parts of the world. For more info contact scenario@ucc.ie or see https://www.ucc.ie/en/scenario/
COLLOQUIUM ORGANISATION TEAM: Susanne Even (Indiana), Dragan Miladinović (UCC), Erika Piazzoli (TCD), Manfred Schewe (UCC), Fionn Woodhouse (UCC)

For more on this story contact:
Fionn Woodhouse
Fionn.woodhosue@ucc.ie