News and Events
News and Events
Registration Open - Sign up for Adult Acting or UCC Youth Theatre in 2021!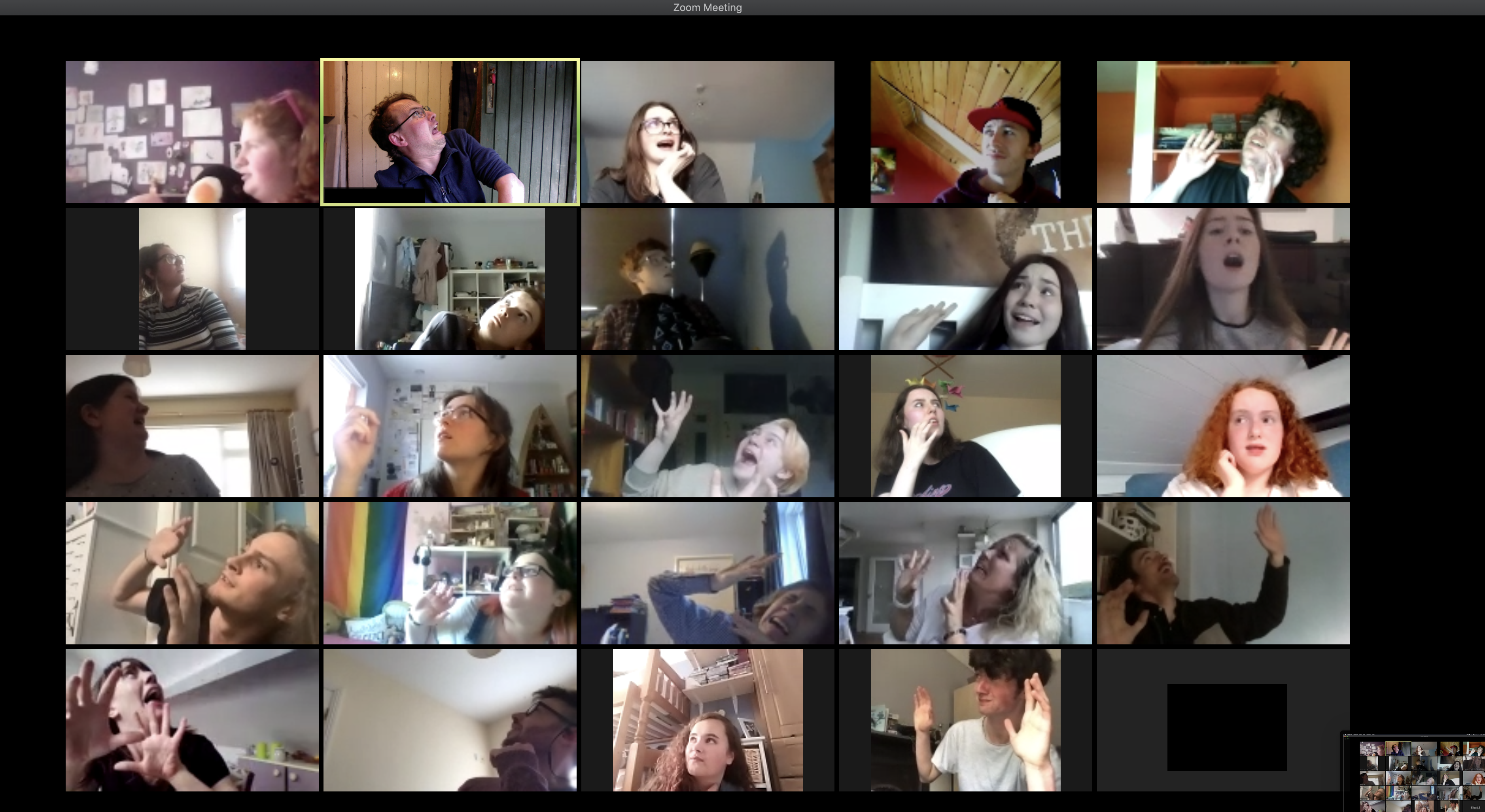 The Department of Theatre is delighted to announce sign up for our Adult Acting evening class starting on Mon 1st Feb 2021 is now open.
Also UCC Youth Theatre is open to new members joining in Jan 2021.
Adult Acting
With very successful online Adult Acting classes in the first semester we will be offering classes online again from Monday 1st February 2021 from 7pm - 9pm. The classes are facilitated by Jack Healy who has worked extensively with the department delivering classes at introductory and advanced level.
More info Here
UCC Youth Theatre
After a BUSY summer with UCCYT members writing a radio play, taking part in Graffiti Theatre's ReadON project and hosting the Midsummer Meet UP with Cork Midsummer Festival, UCCYT had a great Autumn semester with over 14 new members joining in online for weekly theatre workshops.
UCCYT is very much looking forward to planning and producing a performance piece in 2021 and we open to new members joining in Jan 2021 who would like to take part.
More info Here
'It was great to see members new and old working together in the online spaces - the creativity of young people always surprises!'
UCCYT Facilitator Fionn Woodhouse
'I really enjoyed getting to know new people. My favourite part was reading the youth theatre play.'
UCC Youth Theatre members feedback Dec 2020