News & Events
News & Events
UCC celebrates Global Accessibility Awareness Day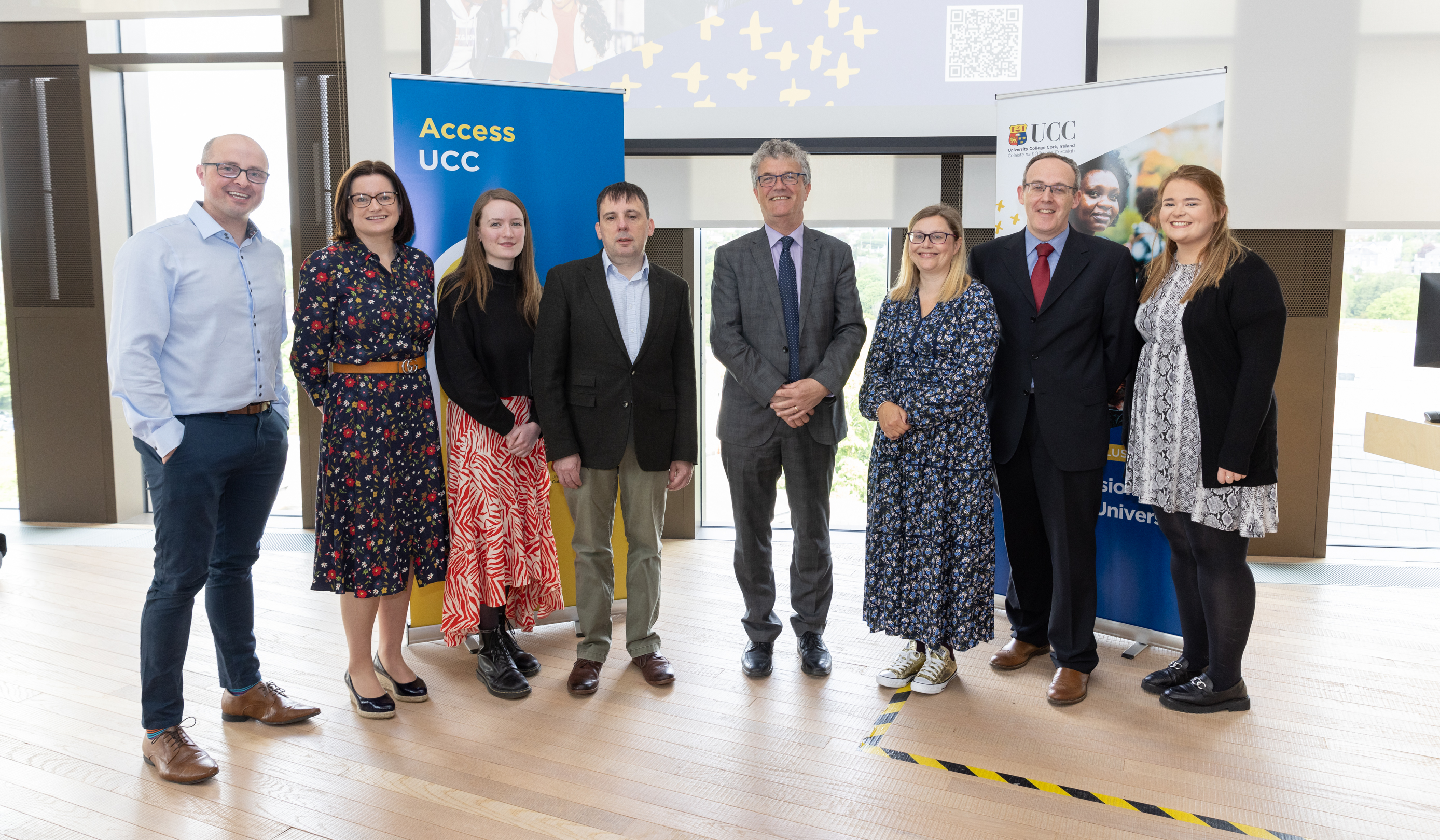 Inclusive UCC ran a Symposium on the 19th of May to spotlight the value of creating inclusive digital experiences for all. The 19th of May was International Global Accessibility Awareness Day (GAAD). GAAD aims to get everyone talking, thinking, and learning about digital Inclusion and accessibility. The day celebrated the excellent work happening within UCC to support digitally inclusive teaching, learning, and assessment experiences.
In 2021 UCC launched the Inclusive UCC project, which is intended as the 'first step' in helping UCC ensure that its digital content is inclusive, ensuring equal access to course content and student life for all learners. Digital Inclusion advocates teaching practices that are based on empathy and flexibility, using technology to cater to as many needs and circumstances as possible.
23% of all UCC undergraduates enter via a route that the University's Access Office supports. Ensuring equality of access for this and other cohorts requires intuitional investment, collaboration across disciplines, and a willingness among staff to do things differently, to put themselves in the shoes of students so that they can better understand how the needs of different learners might be better accommodated.
The Inclusive UCC project is sponsored by UCC Deputy President & Registrar, Professor Stephen Byrne: "I am delighted to sponsor this exciting and innovative inclusive education project. It provides an excellent opportunity to embed digital inclusion in everything we do at UCC."
Find out more about Inclusive UCC and watch the recordings from the Symposium.
For more on this story contact:
James Northridge, Inclusive UCC Project Manager