News & Events
News & Events
Race Equality in the Higher Educaton Sector Report Briefing with report authors Dr Marta Kempny and Dr Lucy Michael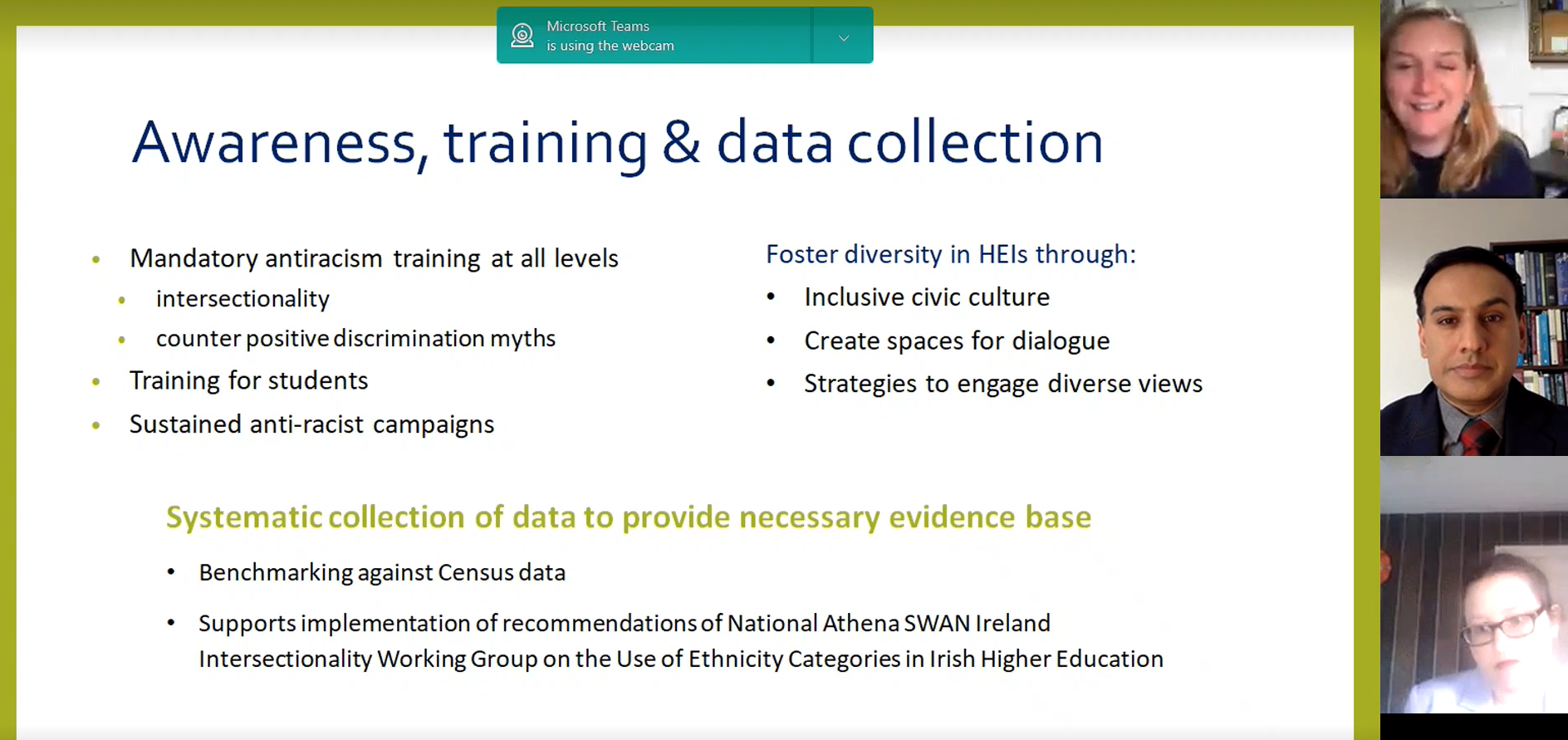 Today we were delighted to welcome Drs Marta Kempny and Lucy Michael to present on their report on Race Equality in the Higher Education Sector, commissioned by the HEA in 2021.
Drs Kempner and Michael spoke on the main findings and recommendations (available to watch here) and then took questions with Dr Amanullah De Sondy, chair of the UCC Race Equality Forum.
At this event also the new training commissioned by the IUA Equality Network was launched by the EDI Director, Dr Avril Hutch: Let's Talk about Race in the Higher Education Sector.
For more on this story contact: