News & Events
News & Events
Our World Art Exhibition 2022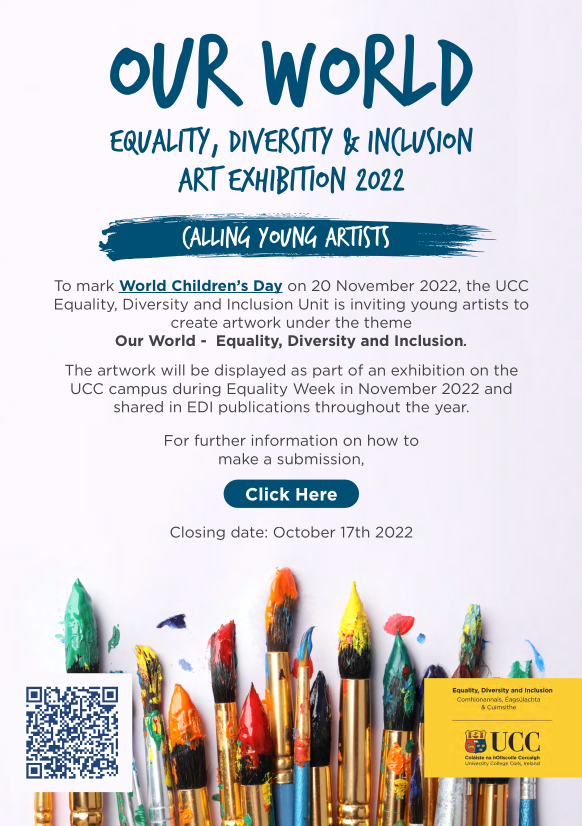 Calling All Young Artists
To mark World Children's Day on 20 November 2022, the UCC Equality, Diversity and Inclusion Unit is inviting young artists to create artwork under the theme Our World - Equality, Diversity and Inclusion.
The artwork will be displayed as part of an exhibition on the UCC campus during November 2022 and shared in EDI publications throughout the year.
If you have any queries, or if you have any difficulties with the form, please contact ediunit@ucc.ie
CLOSING DATE October 17th 2022
Click here for application form or scan the QR code.
For more on this story contact:
ediunit@ucc.ie