News & Events
News & Events
ISL Coffee and Chat with Cork Deaf Association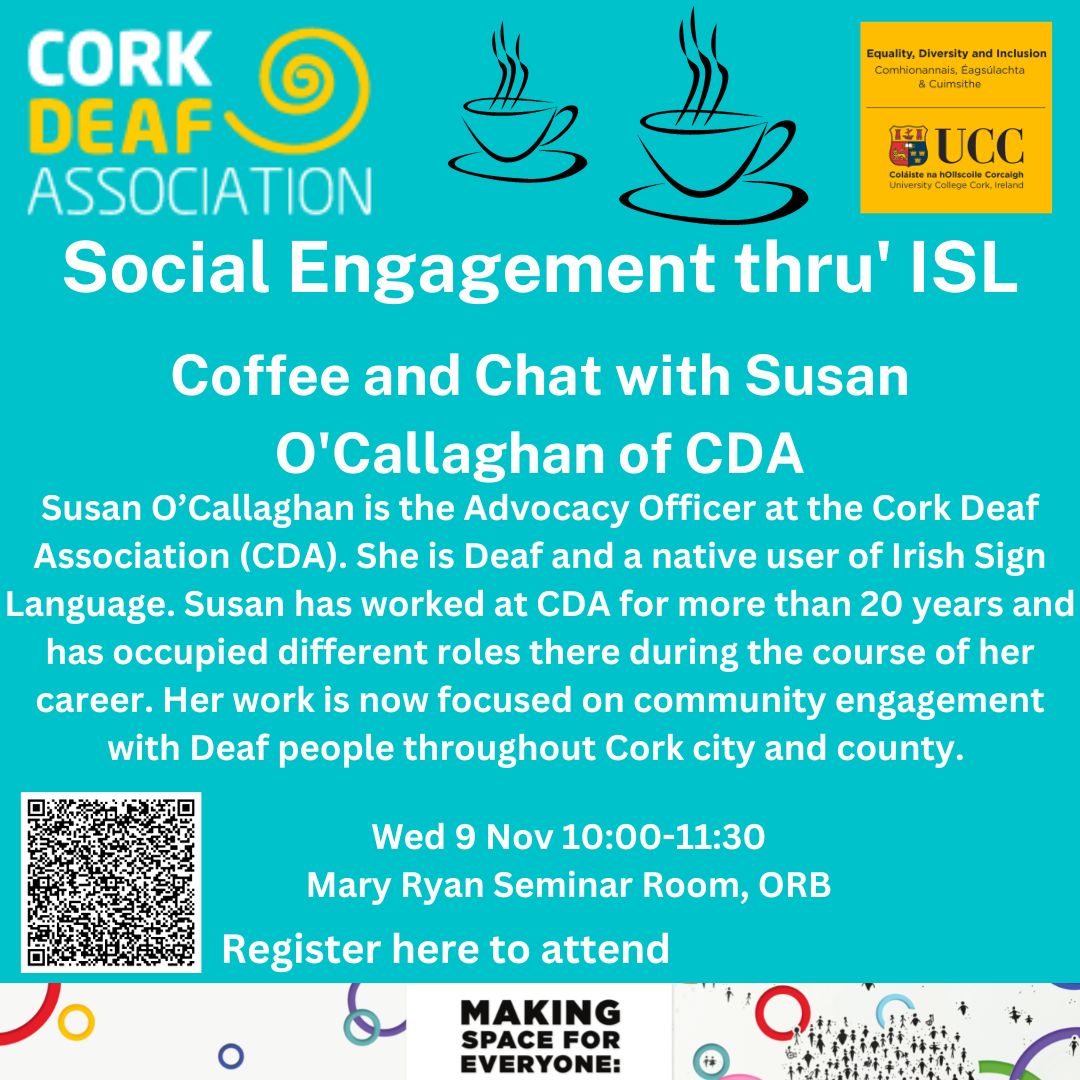 Join us for coffee and chat with ISL speakers from UCC and beyond at 10:00 on Wednesday November 9th in the Mary Ryan Seminar Room on the ground floor of the O'Rahilly Building.
Susan O'Callaghan, Advocacy Officer at the Cork Deaf Association (CDA), will give a short presentation on how to have good social interaction with members of the deaf community and afterwards there will be coffee in the atrium.
Susan O'Callaghan is Deaf and a native user of Irish Sign Language. Susan has worked at CDA for more than 20 years and has occupied different roles there during the course of her career. Her work is now focused on community engagement with Deaf people throughout Cork city and county. As Advocacy Officer, Susan has a wide remit, supporting Deaf people at all stages of life (from infants to senior citizens) and in different circumstances, such as with mental health difficulties, working with Deaf people with intellectual disability and people who are deafblind. Susan is a qualified Deaf Interpreter. She is also an ISL tutor and delivers Deaf Awareness Training on behalf of CDA.
Register your interest here: