News Archive 2020
News Archive 2020
Spring Conferring 2020 MSc Medicine and Health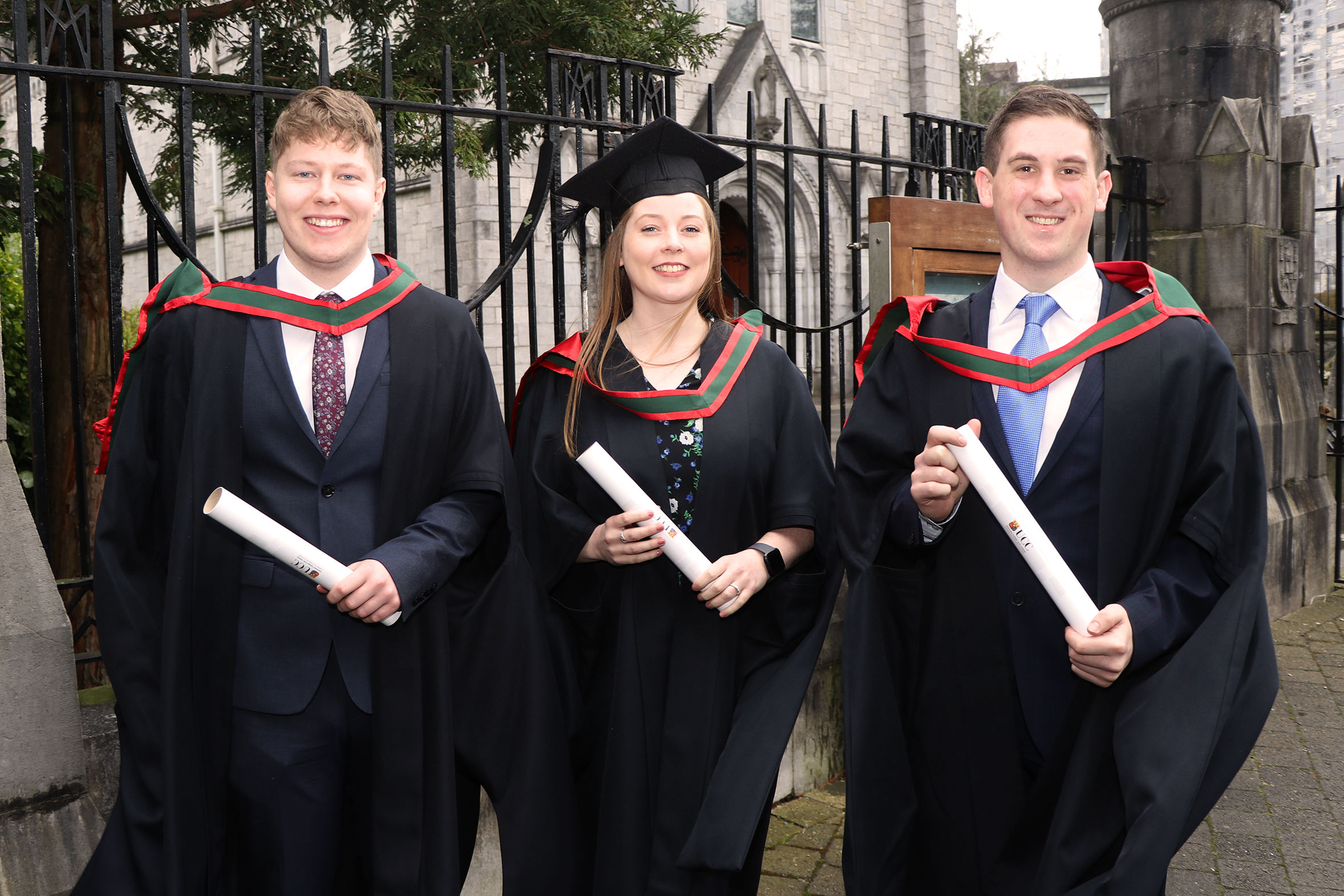 Congratulations to Ms Kelsey Neal, Mr Gareth Lomasney and Mr Adam O'Mahony, who were conferred with MSc in Medicine and Health at the UCC spring Conferring Ceremony on Friday 21st February 2020.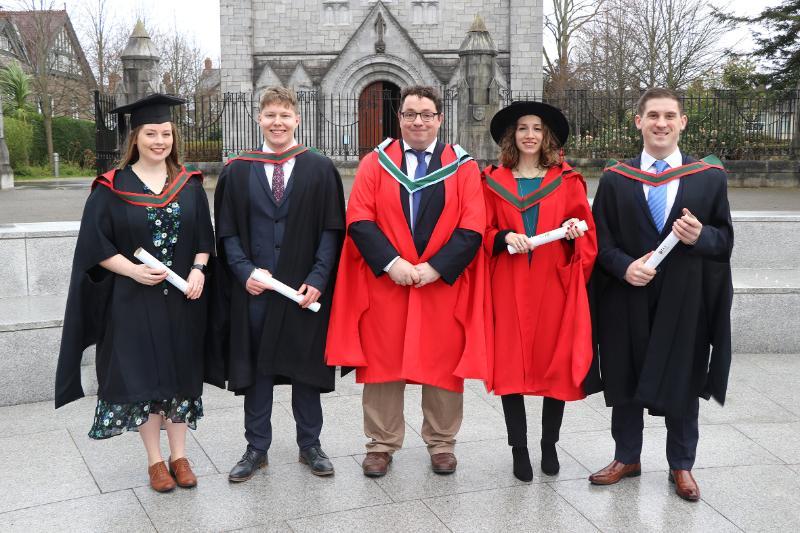 Ms Kelsey Neal MSc, Mr Adam O'Mahony MSc, Professor John F. Cryan, Dr Sofia Cussotto PhD, and Mr Gareth Lomasney MSc.
Ms Kelsey Neal completed a research masters in Medicine & Health under the supervision of Dr. Gerard O'Keeffe and Prof. Aideen Sullivan. Kelsey graduated with a BSc Neuroscience, University College Cork in 2018. For her MSc thesis, Kelsey examined the expression and therapeutic potential of histone deacetylases in paediatric neuroblastoma.
Gareth Lomasney worked with supervisors Dr. Ger O'Keeffe, Dr. Louise Collins and Professor Aideen Sullivan to complete his MSc thesis which explored the effects of neurotrophic factor GDF5 on cell growth and survival in the presence of 6-OHDA-induced oxidative stress. Gareth graduated with a First Class Honours BSc in Neuroscience from the Dept. of Anatomy and Neuroscience in 2018, and is currently working as a research assistant in the Characterisation and Comparability Lab in the National Institute of Bioprocessing Research and Training, in University College Dublin.
Adam O'Mahony completed his research masters under the supervision of Dr Gerard O'Keeffe and Prof. Aideen Sullivan, having also obtained his undergraduate degree in neuroscience from University College Cork in 2018. Adam's thesis involved the investigation of the neuroprotective potential of microRNA inhibition in Parkinson's Disease.
Congratulation to all!
Photographs B.Riedewald