News
News
UCC Research Awards 2021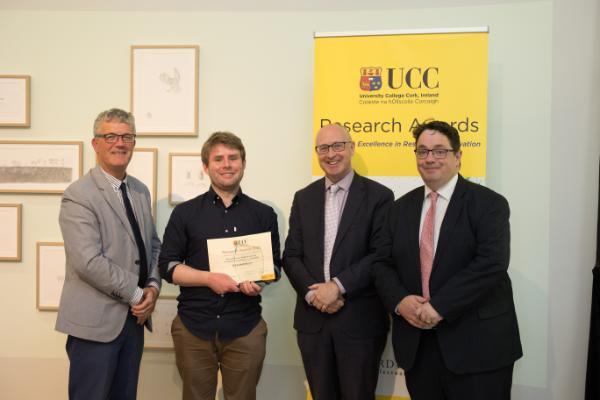 Congratulations to Physics graduate Thomas P Sheerin who won the 'Best Publication of the Year - Undergraduate Author' at the 2021 UCC Research Awards.
The paper was published in 2021 in Phys. Rev. B https://journals.aps.org/prb/abstract/10.1103/PhysRevB.103.165201.
The work was a result of IPIC (Bringing Photonics to Life | IPIC) summer projects in 2018 and 2019, under the supervision of Dr. Stefan Schulz.