News
News
Johnson & Johnson's WISTEM2D Scholarships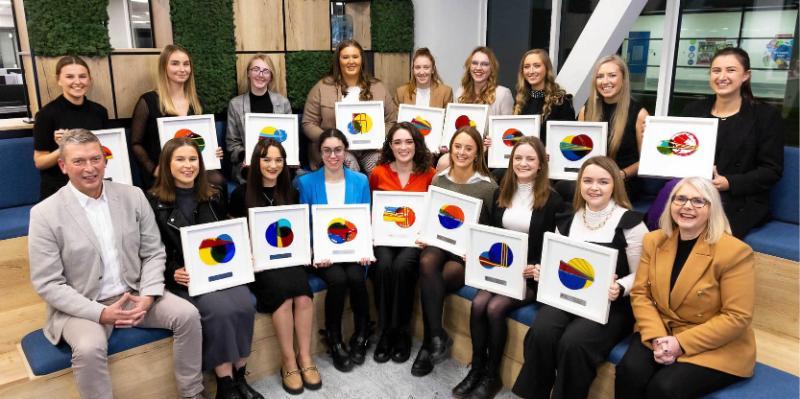 Congratulations to Jenny Davern, Physics and all the other UCC Undergraduate students who obtained a J&J WISTEM2D Scholarship.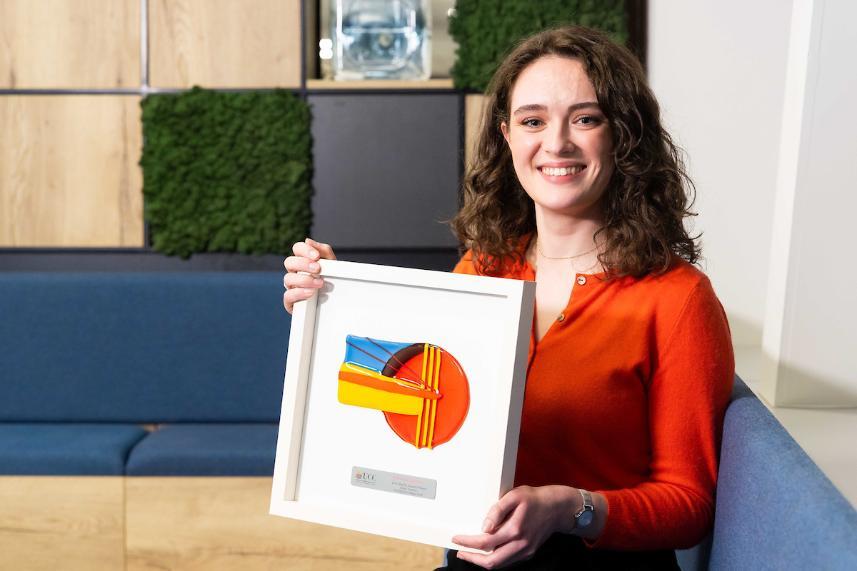 The Award recognises outstanding female students in STEM2D disciplines: Science, Technology, Engineering, Math, Manufacturing and Design. Each recipient will receive a student award, industry mentoring and leadership training, along with the opportunity to attend career workshops, visit Johnson & Johnson sites and participate in WiSTEM2D events designed to support them with pursuing future STEM careers.
The Johnson & Johnson WiSTEM2D programme fuels the development of the female STEM2D talent pipeline by awarding and sponsoring girls and women at critical points in their educational experience and their careers, in STEM disciplines. The Undergraduate programme was first introduced at University of Limerick in 2016. Since then, it has expanded to include University College Cork in 2018, University of Galway in 2021, and Munster Technological University in 2022, supporting more than 400 female students over the last 6 years.
Bill Walsh, Site Lead at Janssen Sciences Ireland said: "I would like to congratulate the University College Cork recipients of this year's WiSTEM2D award. They will now benefit from a range of opportunities through the programme, which will provide them with the tools, resources & opportunities they need to excel in their careers. Johnson & Johnson recognises the importance of helping to bridge the gap which still exists in terms of gender equality in leadership positions. High impact programmes like WiSTEM2D allow us to work with academic institutions and contribute to the development of a diverse STEM workforce for the future."
Professor Sarah Culloty, Head of the College of Science, Engineering & Food Sciences, UCC said:
"We are extremely grateful to Johnson & Johnson for their continued support of our students through the WiSTEM2D scholarships. This programme offers our female students the opportunity to develop the skills and experience required to fulfil their ambitions and become the STEM leaders of tomorrow."
The awards ceremony, held at the Janssen Sciences Ireland site in Ringaskiddy, was also attended by Anna Rafferty, Director of Strategy, Johnson & Johnson Campus Ireland; Caroline Moore, Operations Manager, Janssen Sciences Ireland; Kyran Johnson, Global Platform Leader, Large Molecule, Johnson & Johnson; and Gary Hartnett, VP of Partnership and External Supply Large Molecule, Janssen Supply Chain at Johnson & Johnson. Recipients of the Johnson & Johnson WiSTEM2D Award scholarship were also presented with bespoke framed glass artwork created by Fermoy-based artist, Suzanne O'Sullivan.

About Johnson & Johnson
At Johnson & Johnson, we believe good health is the foundation of vibrant lives, thriving communities, and forward progress. That's why, for more than 130 years, we have aimed to keep people well at every age and every stage of life. Today, as the world's largest and most broadly-based healthcare company, we are committed to using our reach and size for good. We strive to improve access and affordability, create healthier communities, and put a healthy mind, body, and environment within reach of everyone, everywhere. We are blending our heart, science, and ingenuity to profoundly change the trajectory of health for humanity. Learn more at www.jnj.com.