News
News
Launch of a major new resource for the study of the Irish revolution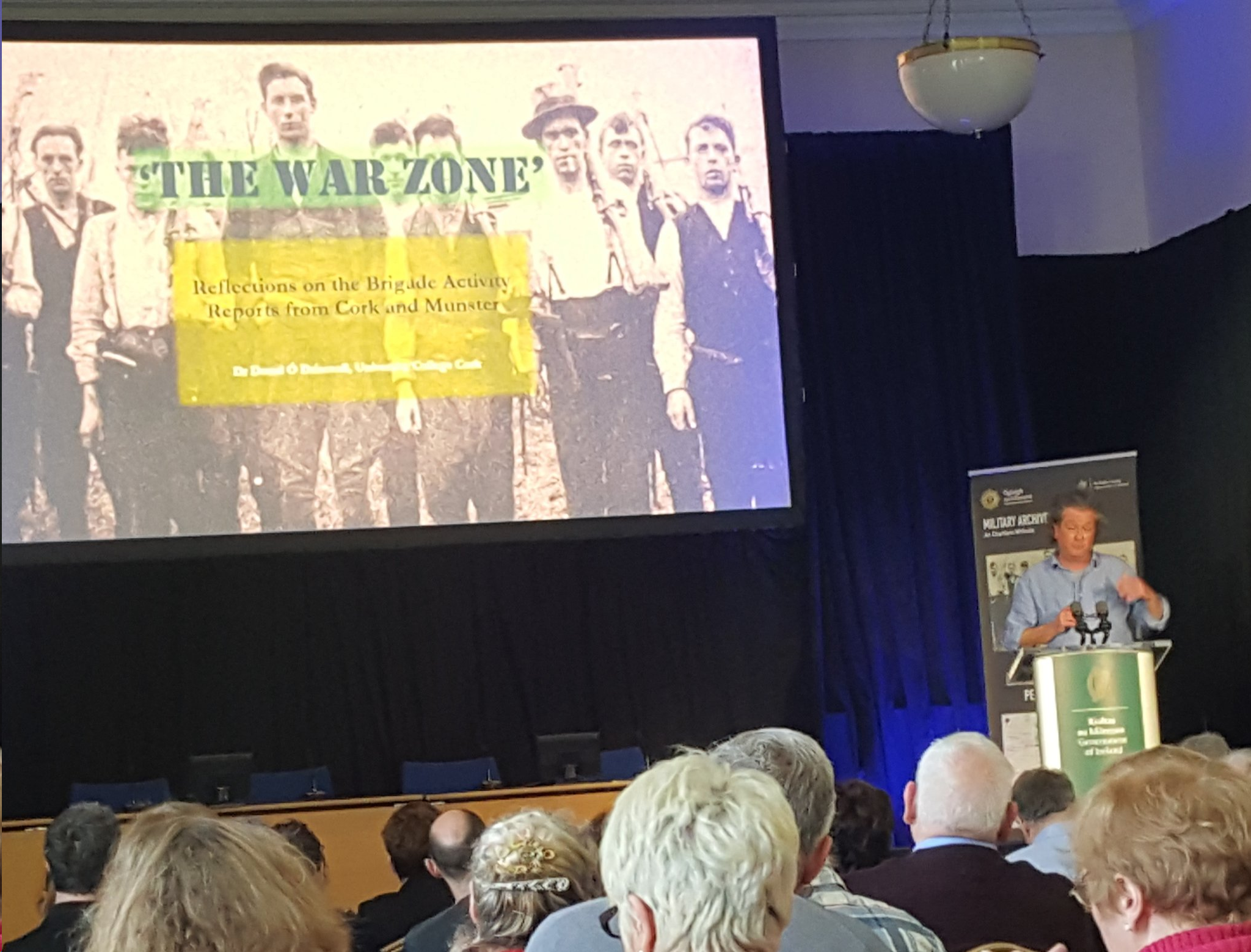 On Saturday 23 February Dr Donal Ó Drisceoil of the School of History delivered a keynote address entitled ''The War Zone': Reflections on the Brigade Activity Reports from Cork and Munster' at a symposium to mark the official launch of the Brigade Activity Reports series of the Military Service (1916-1923) Pensions Collection at Cathal Brugha Barracks, Rathmines, Dublin 6. These reports were compiled from 1935 onwards to assist in the verification of individual applications for pensions; nearly all of the reports include brief descriptions of particular operation undertaken or planned; the date of the operation and its location; and the identity and role of those who participated. They represent a major new on-line source base for research into the Irish revolution.
The public symposium, attended by a sold-out crowd of over 200 members of the public, was compèred by archivist Catriona Crowe and also featured papers by Dr Anne Dolan (TCD), Dr Leeann Lane (DCU), and Prof Fearghal McGarry (QUB) . A new publication, a Guide to the Brigade Activity Reports, to which Dr Ó Drisceoil has contributed an essay on the Cork reports, was also be released to mark the event and was made available to each attendee; a copy can also be downloaded here free of charge.
Explore the Military Service (1916-1923) Pensions Collection Brigade Activity Reports online.