News Archive
News Archive
Visiting Academics, State University of St. Petersburg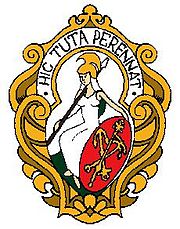 Visiting academics from the State University of St Petersburg will present two papers on aspects of Irish-Russian historical contacts next Tuesday 30 October at 8.00 – 9.00 pm in ORB 212.
Dr Tatiana Ponomareva, Director of the Vladimir Nabokov Museum, St Petersburg State University, will speak on
'The Reverend Vladimir Petcherin: the first Russian émigré in Ireland'
The lecture examines the life and activity of Vladimir Petcherin, a nineteenth-century poet of noble Russian origin and liberal ideas who, as a political émigré, spent most of his life in Ireland as a Catholic priest.
Dr Andrey Mashinyan, Director of the Irish Cultural Centre, St Petersburg State University, will speak on
'The Celtic Revival in Russia of the Silver Age'
The lecture will explore the artistic and philosophic influences of the Irish cultural and political phenomena of the Celtic Revival on the writers, artists and the cultural elite of Russia in the time of so-called 'Silver Age' in the first quarter of the twentieth century.
All are welcome.