News Archive
News Archive
Stalin's General: The Life of Georgy Zhukov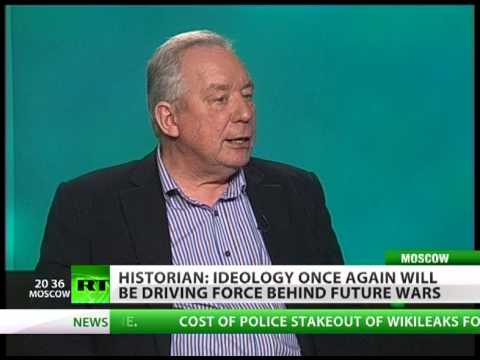 Stalin's General: The Life of Georgy Zhukov is the latest book from Professor Geoffrey Roberts of UCC's School of History.
Marshal Zhukov is one of the legendary names in military history. In Russia he is a national hero, seen as the saviour of the Soviet Union and the rescuer of Europe from the Nazis. Stalin's General is the first major biography in a generation of Zhukov and is based on years of research in the Russian archives.

A man of indomitable will and fierce determination, Zhukov was the Soviet Union's indispensible commander through everyone of the critical turning points of World War II. It was Zhukov who saved Leningrad and Moscow from capture by the Germans in 1941 and it was Zhukov who led the Red Army's counteroffensives at Stalingrad and Kursk and then went on to capture Berlin in 1945.

After the war Zhukov was a key player on the geopolitical scene but he repeatedly ran afoul of the communist political authorities. Demoted and sacked by both Stalin and Khrushchev, Zhukov survived to write his memoirs and claim a central place in the history of the 20th century.

Zhukov's personality was as fascinating as it was contradictory. Tough, decisive, strong-willed and brutal as a soldier, in his private life he was charming and gentle. Utilising hundreds of documents from Russian military archives as well as unpublished versions of Zhukov's memoirs, Roberts fashions a remarkably intimate portrait of a man whose life was lived behind an Iron Curtain of official secrecy.
Published by Random House, New York, Stalin's General will also be translated into Estonian, Chinese, Finnish, Polish, Russian, Swedish and other languages.