News
News
What We've Learned from Build Back Better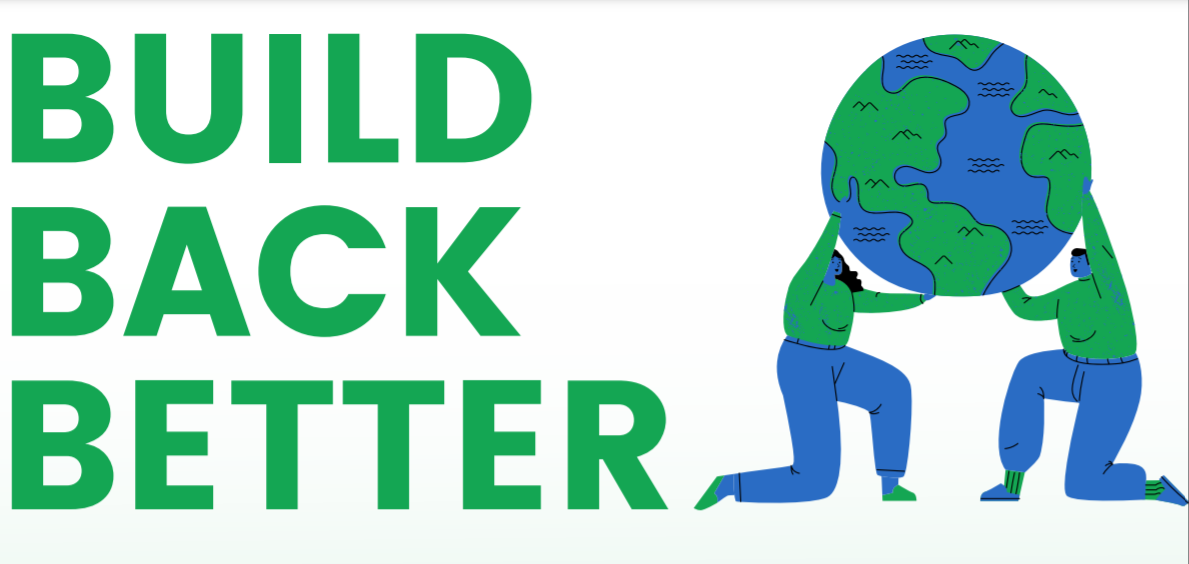 In February 2020, UCC ran its first climate assembly. Build Back Better was a series of workshops, based on the themes in the college's sustainability strategy, that gave students and staff a chance to have their say in shaping future policy. An accompanying survey was also sent to students and staff.
Loosely based on the idea of a citizen's assembly, the workshops were facilitated by students and researchers who are working in the area related to the workshop theme. Introductory presentations were given and discussions between students and staff took place.
UCC Green Campus, UCC SU and UCC Societies came together to run this event. It is the first event of its kind to be held in a university in Ireland. Only through a massive effort from students and staff was it possible to run an event of this scale. Running over the course of two weeks, eight workshops were held online.
The overwhelming sentiment was that although UCC is doing a lot in the area of sustainability and climate action, it isn't enough, and we must drive forward with ambitious change. When given the opportunity, participants had many innovative ideas for making the college more sustainable. These ranged from ideas on commuting and promoting cycling, to rethinking our waste management and procurement practices.
The assembly embraced the motto of Green Campus; 'Student Led, Research Informed, Practice Focused'. We must strive to give everyone in the university community a platform to be heard as this will ensure our climate action does not leave anyone behind, and that we embrace the concepts of climate justice and a just transition.
Following the assembly, a report was prepared. The report outlines the findings from the survey and workshops, and draws a series of ambitious recommendations from the findings. The final report can be read here: Build Back Better Climate Assembly Report.
An important part of Green Campus is sharing our knowledge with the wider community. The ability to learn from other communities and institutions is a central part of our sustainability journey. Over the course of organising and running the assembly, we encountered a lot of hurdles, and learnt a lot in the process. To aid other institutions in running similar assemblies, an easy to follow guide was produced. This guide includes some of the issues encountered, and suggestions of ideas for future assemblies. We hope that Build Back Better will encourage other colleges to follow suit, and to listen to their students and staff. You can find the guide here: UCC Green Campus Climate Assembly Guide.
If you have any questions about the assembly, or would like to run a similar event in your institution, contact greencampus@ucc.ie
Bio:
Mark Falvey is studying Environmental Science in UCC and has been doing an internship with Green Campus this summer.