Recycling and Waste Management
Recycling and Waste Management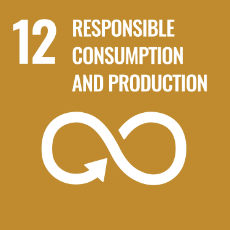 The original impetus for the establishment of a Green Campus Programme in UCC was the lack of adequate facilities for recycling, and the management of waste on campus continues to be a central theme in the University's endeavors to be more sustainable. The last number of years has seen a surge in interest in the negative impacts of plastic on climate and marine pollution.
In January 2019, the the Department for Communication, Climate Action, and Environment issued a ban on the purchase of certain single-use plastics by the public sector. In October 2018, 8,000 UCC students signed a petition to make UCC single-use plastic free by 2023. By working collaboratively across the whole university, we are well on our way to achieving that aim. You can read more about specific activities to reduce single-use plastics in the links below.
The Department for Communication, Climate Action, and Environment also issued a new "Recycling List" for Ireland recently, which provides clear guidance on what plastics can and cannot be recycled. According to the list, "soft" plastic should not be placed in the recycling bin. This further highlights the need to reduce the amount of this waste at source.