What is LEAF?
What is LEAF?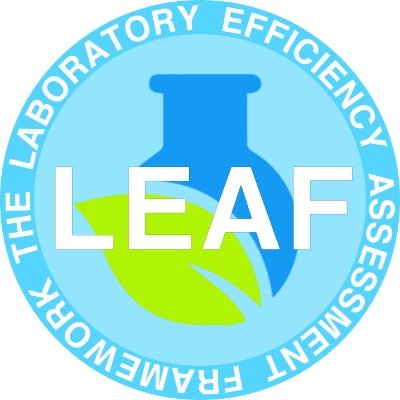 LEAF is a standard for sustainable laboratory operations developed by Martin Farley in University College London. It is currently operational in 70 institutions across 12 countries and aims to help reduce the impact of science on the climate and ecological emergency currently happening on our planet.
Laboratory based research is essential for the advancement of our society, however it is extremely energy and resource intensive. Therefore, it is necessary scientists play their part and try to change practices, however big or small, to reduce the impact of their research on the environment. LEAF is a tool designed to help labs achieve this reduction.
LEAF, short for the Laboratory Efficiency Assessment Framework, was developed as a green lab standard to improve the sustainability and efficiency of laboratories. It is a self-assessment tool targeted for use at research, teaching and medical labs.
LEAF contains a variety of actions which enables lab users to reduce plastic, water, energy, and other resource usage. This in turn will help reduce the overall carbon emissions created by the lab in question and help to support an environment that champions quality research. There are 3 different levels of interventions labs can introduce to reduce their impact: Bronze, Silver and Gold. Each step has increasingly 'bigger' ways to reduce usage and be more sustainable.
Main Elements of LEAF?
There are 4 main elements to the LEAF programme:
1. The Framework itself. This is an online tool that guides users through the sustainability actions (in UCC we use an excel spreadsheet to establish which actions are being implemented in the lab, and then this information is uploaded to the online server by the Green Labs team).
2. The online calculator: this is a tool that helps you to estimate how sustainable your lab is right now, and to measure the improvements you have made.
3. The toolkit and resources: containing everything you need to know to implement the suggested changes to your lab from the LEAF guides including everything from sustainable lab equipment and consumables to an induction and exit process for new joiners and leavers. This contains a wealth of information, and it is highly recommended if you need any additional information.
4. Finally, the user engagement and training: this helps when you are getting started. The LEAF programme offers each new institution a tailored training workshop to engage the lab staff and potential students on sustainable science and introduces LEAF.
How LEAF works
In general, labs are provided with access to the LEAF framework, the online tool with a list of environmental activities that helps to drive improvements in laboratory efficiency and sustainability. Initially for the Green Labs Community in UCC, this will be done by providing labs with an excel sheet containing the activities as well as additional information on how to complete these actions. Each level of the LEAF programme (Bronze, Silver and Gold) contains activities to follow which are clear and easy to implement.
Once lab users have begun their LEAF journey, they complete a self-assessment of their own lab's sustainability journey using this framework. After this is completed, the Green Labs Community (volunteers from multiple different labs) will complete an audit of your lab and award it a rating of Bronze, Silver or Gold depending on the actions that have been undertaken and completed.
One benefit of the LEAF programme is it is multifaceted and covers not only environmental aspects (e.g., waste management, procurement, equipment efficiency, chemical management etc.) but also aims to target areas such as business travel and research quality.
The final step involves the LEAF calculators. These allow LEAF users to quantify the 'actual' environmental and financial savings achieved through the actions implemented. This aims to contextualise often abstract 'green' savings.
Benefits of Leaf
There are many benefits associated with introducing a Green Labs programme such as LEAF and here are a few examples:
· Reduced utility costs, through reduced energy usage.
· Reduced overall environmental footprint.
· Increased research efficiency and reduced waste.
· Enables a bottom-up and community supported sustainability movement.
· Helps to integrate different labs and departments from across UCC and enables the sharing of ideas and new ways of working.