News and Events
News and Events
Perforum presents Serge Von Arx - TUES 26th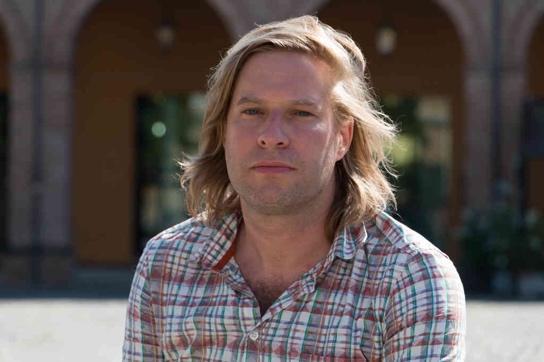 Tues 26th Feb (6 – 7:45 pm)
Theatre Development Centre, Triskel Arts Centre, Tobin St, Cork.
'Theatre Design: The Theatre and Architecture of Robert Wilson'
Serge Von Arx - Artistic Director of the Scenography Department, Norwegian Theatre Academy

PERFORUM SPRING 2019
Theatre of the Image
Perforum events are open to the public. Admission is free.
Serge von Arx
'Theatre Design: The Theatre and Architecture of Robert Wilson'
Chair:
Sabine Dargent : Irish Society of Stage & Screen Designers (ISSSD)
Serge von Arx, Architect and Professor of Scenography, is the Artistic Director of the Scenography Department, Norwegian Theatre Academy (Østfold University College). In 1997 Serge graduated with a degree in architecture from the ETH Zurich (Swiss Federal Institute of Technology). In 1998 he began his long-term collaboration with Robert Wilson on various stage, exhibition and installation design projects all over the world and since 2003 he is a regular mentor and architectural consultant at the Watermill Center on Long Island, New York. In 2001 he opened his design studio in Berlin and since 2006 he is a resident in Oslo. Serge also lectures and conducts workshops at various international universities and other institutions and works internationally as a scenographer, designer and architect, focusing on 'performative architecture', the encounter of architecture and theatre. His research includes various international publications and curatorial engagements.
Sabine Dargent is the winner of two Irish Times Best Set-Design Awards and has been nominated for two others. She is a freelance scenographer, working with various directors and companies in theatre, dance and street theatre. In France she has worked with Théâtre de Chatillon, Théâtre de l'Epée de Bois, Maurice Bachet, and in Ireland with Mikel Murfi, Michael Keegan-Dolan, Junk Ensemble, Conall Morrison, Enda Walsh, Jim Culleton, Paul Mc Enaney, Selina Cartmell, and many others. Work toured nationally/internationally includes: Swan Lake and Rian (Michael Keegan-Dolan – Fabulous Beast/Teac Damsa), Walworth Farce by Enda Walsh (Druid), Pride of Parnell Street by Sebastian Barry (Fishamble). Sabine loves theatre, dance and physical theatre, but she has also designed for exhibitions, films, and has designed big events (such as GAA 2016 celebration in Croke Park) and street theatre such as Dublin parades, City Fusion and Brighter Futures. http://www.sabinedargent.com/home/
Perforum events are open to the public. Admission is free.
For more on this story contact:
Perforum Coordinator: Dr. Marie Kelly (kelly.marie@ucc.ie)