News and Events
News and Events
Perforum Presents Rhona Coughlan - Weds 25th Jan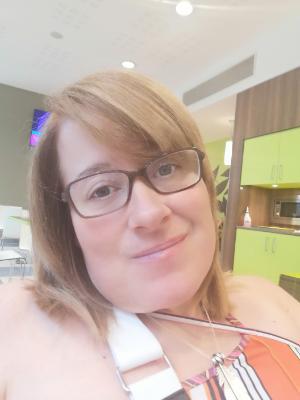 UCC is delighted to present the Spring 2023 Perforum Series, curated by UCC and Cork Opera House Theatre Artist-in-Residence, Jody O'Neill. The season will explore creating theatre and dance through the lens of disability.
Rhona Coughlan: Conversations about disability and dance
25th of January 2023
2:15 in the Granary Theatre
Rhona Coughlan set up Ireland's first inclusive dance company "Wheels in Motion" performing in Father Mathew Hall and The Cork Opera House. She then went on to work in the area of Radio broadcasting and disability advocacy.
In 2006 she co-founded Croí Glan inclusive dance. Performing at Dublin Fringe Festival, Cork Midsummer Festival and The Clonmel Junction. Working with international choreographers such as Jess Curtis, Kim Epifano and Adam Benjamin.
In July 2022 Rhona Coughlan was appointed the Artistic Director of Ireland's first professional qualification in inclusive dance which began in September 2022 partnering with UCC, Cope Foundation Cork ETB and The Firkin Crane.
This session will be a facilitated conversation, followed by a Q&A, with Rhona sharing her experiences of the first year of the Inclusive Dance Programme as well as her insights as a professional disabled dancer and performer.
Facilitated by Emer Casey
Emer is an arts management and communications professional originally from Co.Kerry, and now based in Cork. She holds an MA in Festive Arts from the University of Limerick. Emer has years of experience working in different areas of the arts such as visual art, festivals & events, and dance. She is the project co-ordinator for Inclusive Dance Cork, the first certified dance training of its kind in Ireland.
Perforum is a free event series that is open to the public.
For more on this story contact:
Theatre@ucc.ie