News and Events
News and Events
Perforum presents Feidlim Cannon - Tues 19th March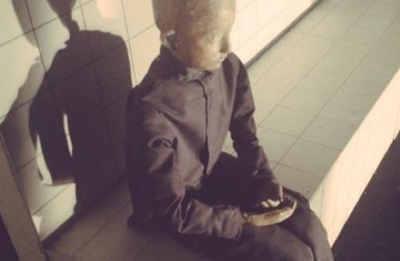 Tues 26th Feb (6 – 7:45 pm)
Theatre Development Centre, Triskel Arts Centre, Tobin St, Cork.
'The Poor Room to my Childhood: Influences of Tadeusz Kantor on the work of Brokentalkers'
Feidlim Cannon - Brokentalkers

PERFORUM SPRING 2019
Theatre of the Image
Perforum events are open to the public. Admission is free.
'The Poor Room to my Childhood: Influences of Tadeusz Kantor on the work of Brokentalkers'
Feidlim Cannon - Brokentalkers
Chair: John McCarthy: Theatre Artist in Residence, School of Film, Music & Theatre UCC.
Brokentalkers(Dublin) is an internationally renowned theatre company that devises original, accessible live performance and explores new forms that challenge traditional ideologies of text-based theatre. Founded in 2001 by Feidlim Cannon, Damien Fenty, Gary Keegan and Faye Munns, Brokentalkers is now led by co-artistic directors Feidlim Cannon and Gary Keegan. The company has performed in over 20 countries and has been described as "one of Ireland's most fearless and path-breaking theatre companies" by making formally ambitious work that defies categorization. The company's working method is founded on a collaborative process that draws on the skills and experiences of a large and diverse group of contributors from different disciplines and backgrounds. Some are professional artists, performers, designers and writers and others are people who do not usually work in the theatre but who bring an authenticity to the work that is compelling. Brokentalkers makes work that responds to the contemporary world, using elements such as original writing, dance, classic texts, film, interviews, found materials and music to represent that world in performance. The company also works within the participatory arts sector, collaborating with communities to produce works of artistic excellence as well as providing quality arts experiences for participants. Brokentalkers are Project Artists, an initiative of Project Arts Centre, Associate Artist LOKAL Performing Arts, Reykjavik and curators at Bealtaine Festival, a national festival celebrating the arts and creativity as we age.
Department of Theatre, School of Film, Music & Theatre, UCC (Ireland) in association with Theatre Development Centre/Corcadorca
For more on this story contact:
Perforum Coordinator: Dr. Marie Kelly (kelly.marie@ucc.ie)