News
News
BOOK LAUNCH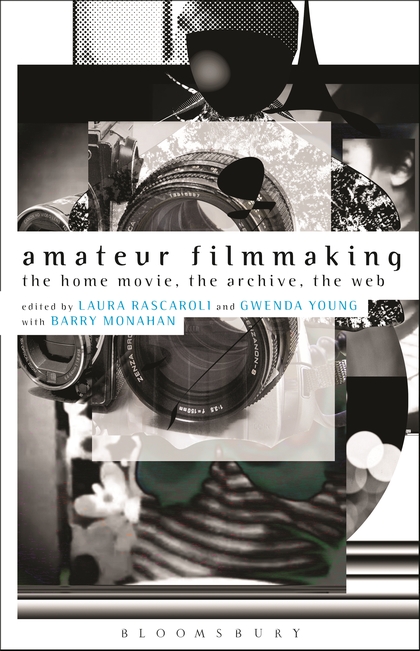 AMATEUR FILMMAKING: THE HOME MOVIE, THE ARCHIVE, THE WEB
5.30 pm, Wed 26 March, ORB, Social area 1st floor, Block B
All welcome

---
Film and Screen Media cordially invits you to the launch by
JOSEPH MORDER
of the volume
AMATEUR FILMMAKING: THE HOME MOVIE, THE ARCHIVE, THE WEB
Editors: Laura Rascaroli, Gwenda Young, Barry Monahan
5.30 pm, Wednesday 26 March 2014, O'Rahilly Building, UCC
(Social area 1st floor, Block B)
Followed by reception – All welcome

AMATEUR FILMMAKING: THE HOME MOVIE, THE ARCHIVE, THE WEB, Edited by Laura Rascaroli, Gwenda Young, Barry Monahan (Bloomsbury Academic, 2014)
With the advent of digital filmmaking and critical recognition of the relevance of self expression, first-person narratives, and personal practices of memorialization, interest in the amateur moving image has never been stronger. Bringing together key scholars in the field, and revealing the rich variety of amateur filmmaking—from home movies of Imperial India and film diaries of life in contemporary China, to the work of leading auteurs such as Joseph Morder and Péter Forgács—Amateur Filmmaking highlights the importance of amateur cinema as a core object of critical interest across an array of disciplines. With contributions on the role of the archive, on YouTube, and on the impact of new technologies on amateur filmmaking, these essays offer the first comprehensive examination of this growing field.

One of the most prolific filmmakers in France, JOSEPH MORDER started filming in 1967 after receiving his first Super 8 camera for his eighteenth birthday. Since then, Morder has made over 900 films, the majority of which on amateur formats (Super 8, 8mm, video, and camera phone). He is also the author of films in 16mm and 35mm.
The book contains an essay on his work and an interview, both by Dominique Bluher.