FLAME Laboratory
FLAME Laboratory
EU Commissioner Carlos Moedas visits Dept of Anatomy & Neuroscience -video added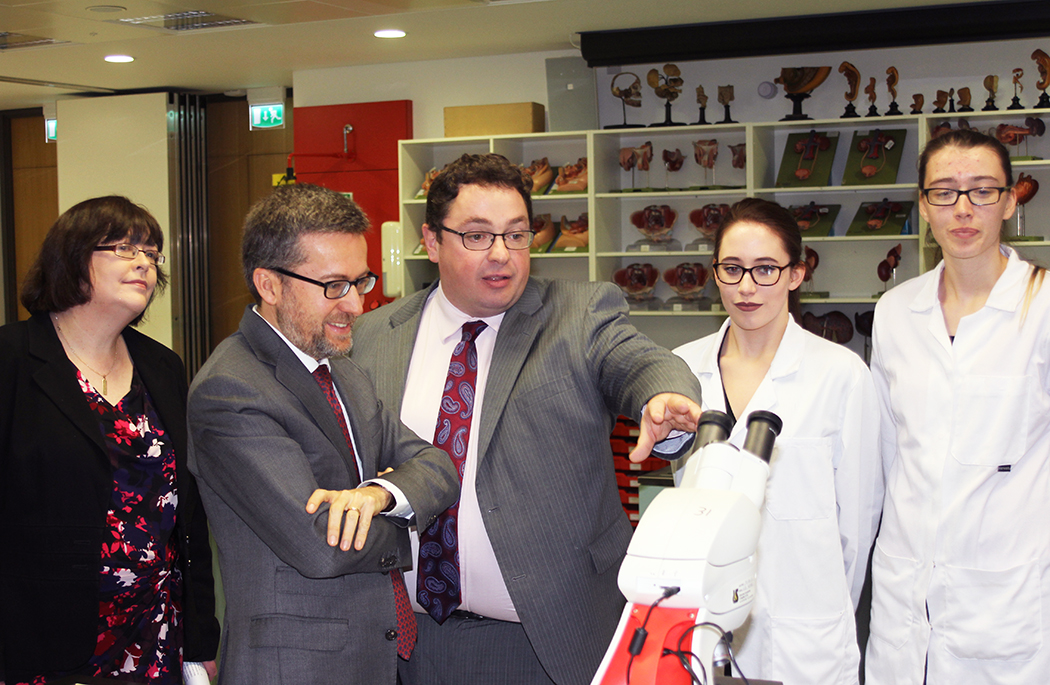 The Department of Anatomy & Neuroscience welcomed European Commissioner Carlos Moedas to the FLAME laboratory on Friday 4th November, where staff and students showcased department research and teaching activities.
EU Commissioner Carlos Moedas was in UCC to receive an an Honorary Doctorate from the University in recognition of his contribution to innovation in Europe. Commissioner Moedas had a day of meetings with University researchers which included a visit to the Department of Anatomy & Neuroscience. The EU Commissioner was accompanied in his visit to the FLAME laboratory by President of UCC, Dr Michael Murphy, Professor Anita Maguire, Vice President for Research and Innovation at UCC, Professor John Higgins, Professor of Obstetrics and Gynaecology and Head College of Medicine and Health, Dr Catherine Day, Chair UCC Governing Body and Professor Mark Ferguson Chief Scientific Advisor, Head of SFI. The Commissioner finished the afternoon by officially opening the Western Gateway Building - the University's flagship innovation building.
‌‌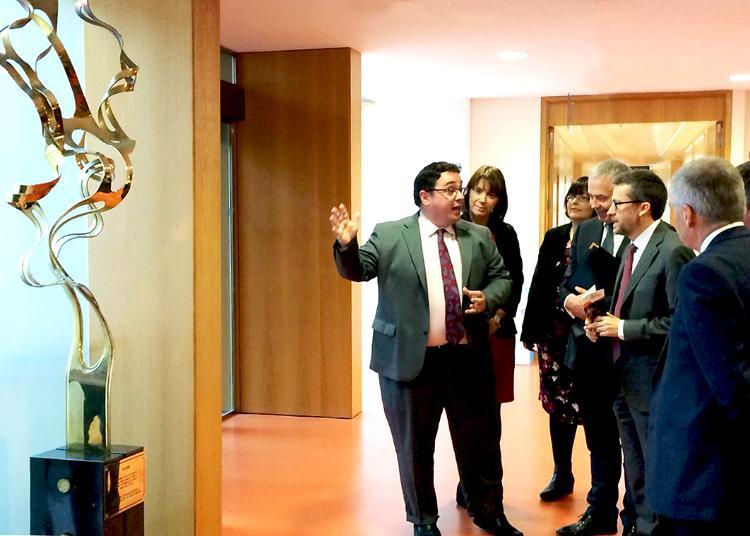 Professor John Cryan, Chair and Head of Department of Anatomy and Neuroscience, welcomes EU Commissioner Carlos Moedas to the department stopping to explain the significance of the Flame Sculpture, included also Professor Geraldine Boylan, Professor of Neonatal Physiology Paediatrics & Child Health, Professor Anita Maguire and Professor John Higgins.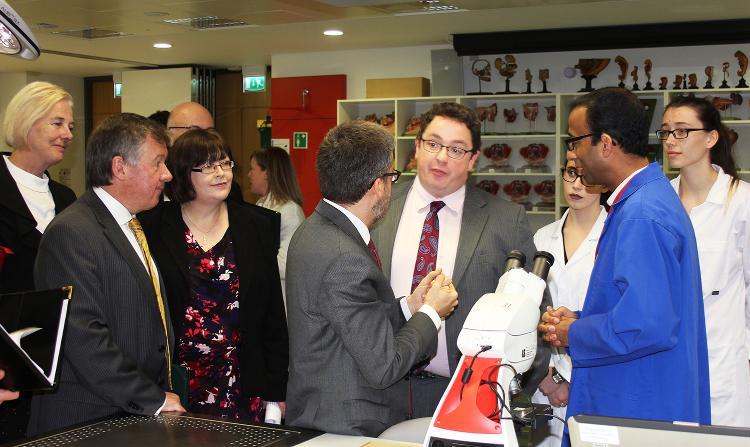 Dr Catherine Day, Professor Mark Ferguson, President, Dr Michael Murphy and Professor Anita Maguire, listen as Professor Cryan introduces Dr Anand Gururajan, Marie-Sklodowska Curie postdoctoral researcher. Dr Gururajan discusses his work to identify the biological factors that facilitate stress resilience and how this knowledge could potentially be used to prevent onset of stress-induced psychiatric disorders.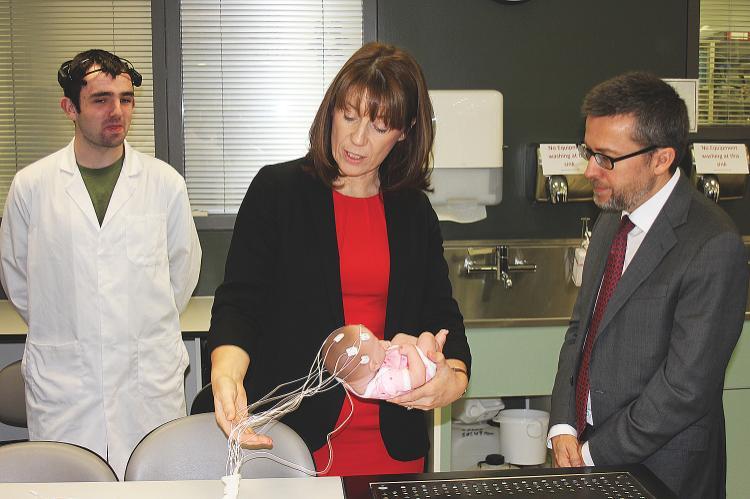 Professor Geraldine Boylan Principal Investigator and Director of INFANT, the Irish Centre for Fetal and Neonatal Translational Research, discuss how INFANT's groundbreaking research in technology and medicine can improve the health outcomes for neonates (infants less than four weeks old).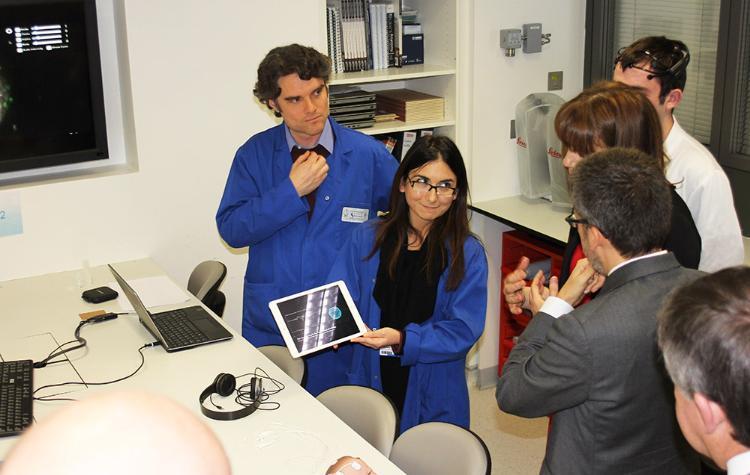 Dr. Cillian O'Driscoll Senior Research Fellow and Dr. Elena Pavlidis Clinical Research Fellow at INFANT demonstrate their innovative technology which seeks to improve the health outcomes for neonates.

EU Commissioner Carlos Moedas' visit to UCC
Recorded by Stephen Bean AV Services and available to view on You tube here.
Department of Anatomy & Neuroscience component from 5min 10sec.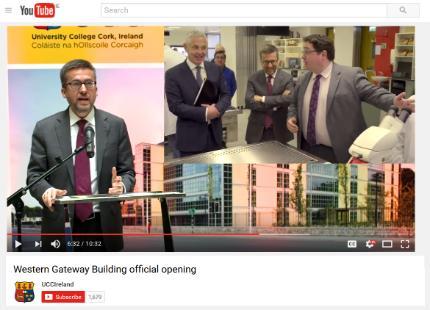 ‌