News Archive 2022
News Archive 2022
Death of Mr Donal Harris, retired Departmental Operative, Department of Anatomy UCC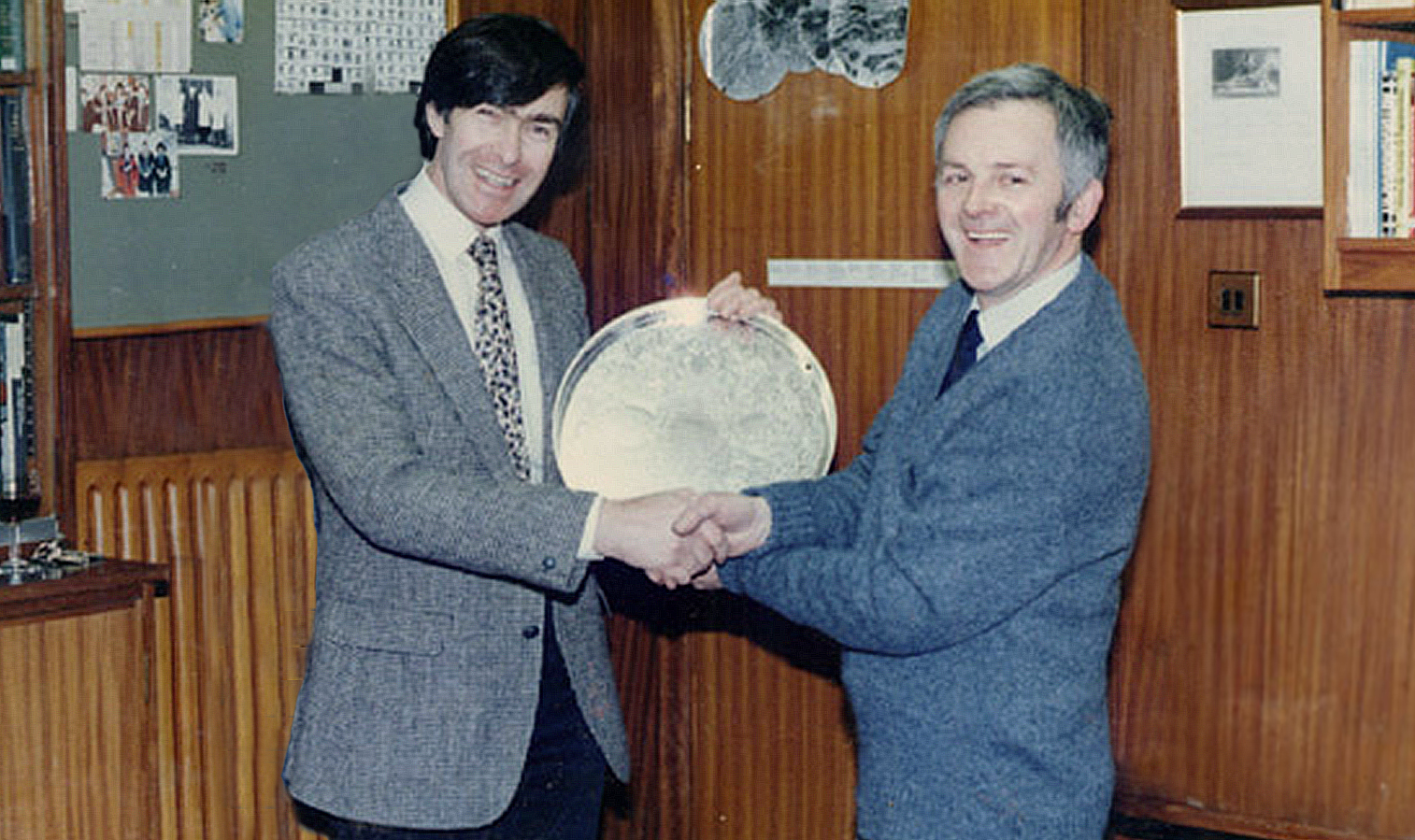 We are saddened to announce the death of Mr Donal Harris, formerly of the Department of Anatomy. Donal was very well known and respected by his colleagues across the University and by the many generations of medical and dental students, and medical demonstrators, whom he encountered in his more than 30 years in the Department of Anatomy. In his work and his dealings with the families of the many anatomical donors to UCC, Donal will be remembered as a warm and supportive professional.
Donal joined UCC in 1954 when only 14 years of age working initially in the Post Room. In this position Donal became well known across the university and got to know the many different departments and people in UCC. In 1961 Donal was appointed Department Operative in the Anatomy Department, based in the Windle Building, now the Student Hub. Donal worked in the Department of Anatomy for 32 years before retiring in 1993 having worked for a total of 39 years in UCC.
Donal had many interests in addition to enjoying family life, he was a keen photographer with a great awareness of the evolving history of the University. He documented the many graduations, celebrations and events in the Department of Anatomy, and he also enjoyed discussing and photographing the changes that he observed across the University, and his own community during his long career.
Donal will be remembered by his friends and colleagues in the Department of Anatomy and Neuroscience for his quirky sense of humour, his friendly personality, and his engaging conversations, and will be sadly missed.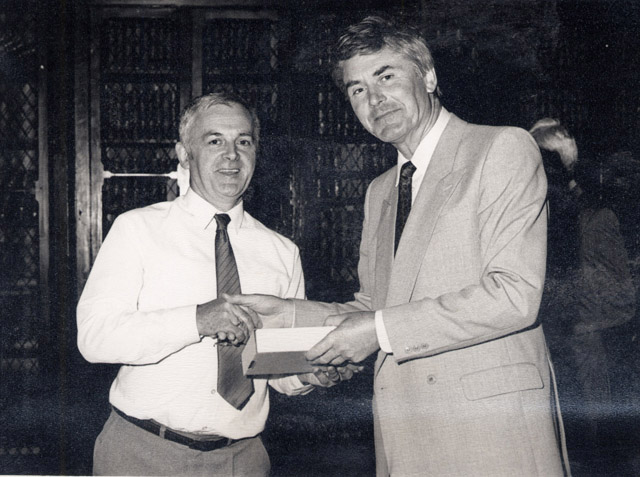 Mr Donal Harris receiving a UCC 35-year Long Service Award in 1989 from UCC President Michael Mortell on the occasion of his 35th year employed in UCC
https://rip.ie/death-notice/donal-harris-cork-city-cork/505392