News Archive 2022
News Archive 2022
Congratulations Carrie O'Flynn recently conferred with MSc Human Anatomy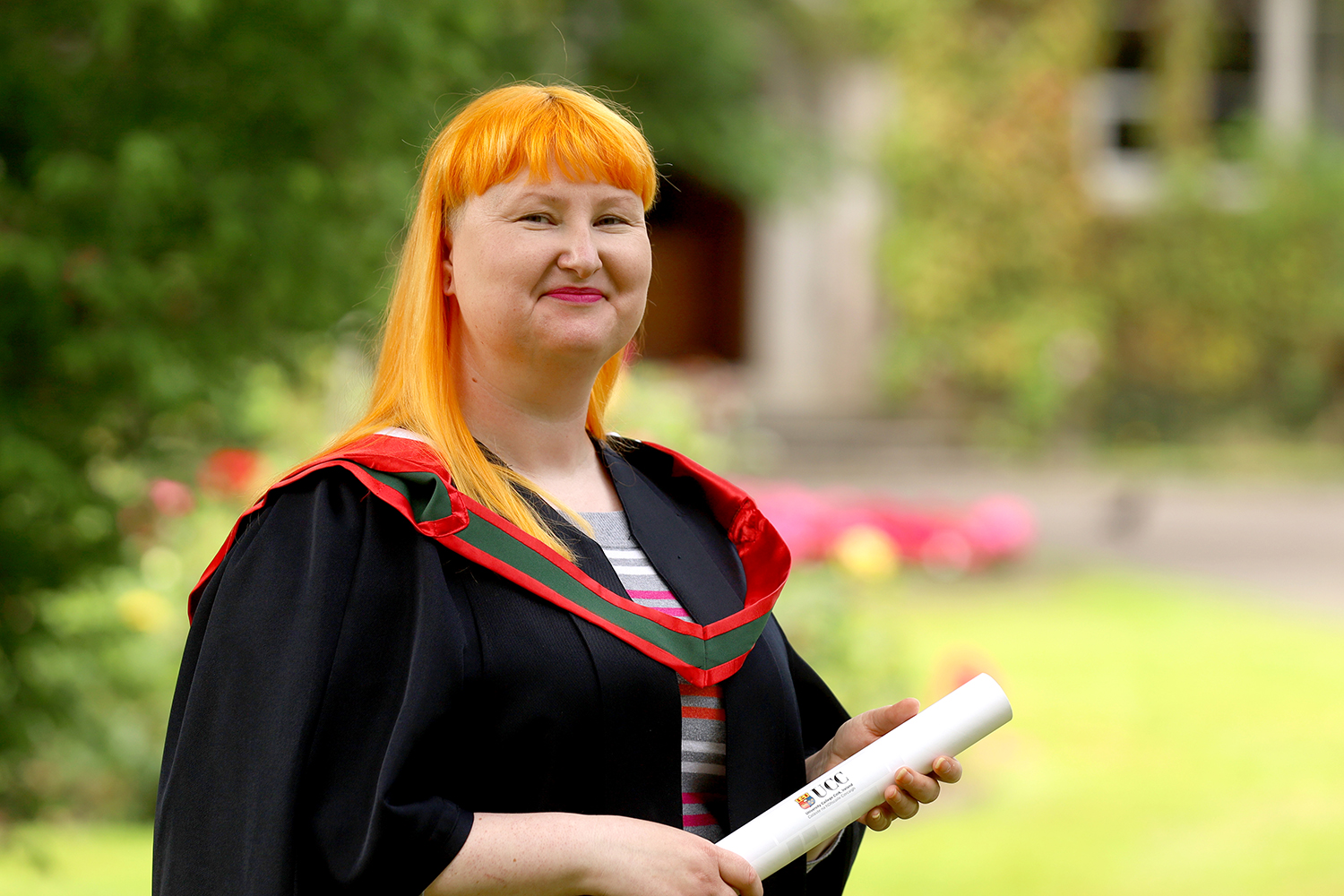 Congratulations to Ms Carrie O'Flynn, who was conferred with an MSc Human Anatomy at the UCC Medicine and Health conferring ceremony in June 2022.
Carrie is a Technical Officer in the Department of Anatomy and Neuroscience, working in the FLAME Human Anatomy teaching laboratory. She has had a long association with the Department of Anatomy and Neuroscience UCC, having graduated as from the department with BSc Neuroscience degree in 2003.
A keen interest in human anatomy as an undergraduate student and position in Brighton and Sussex Medical School led to her pursue a career in anatomy education. Carrie then joined the Department of Anatomy and Neuroscience as a Technical Officer in 2015. Her interest in anatomical preservation methods saw her complete her MSc thesis in 2022 in which she explored the 'Long term potential of a saturated sodium chloride solution for anatomical preservation' under the supervision of Dr André Toulouse.
Having successfully graduated with her MSc degree, Carrie now looks forward to enjoying more time with her many interests including making historical costumes, reading, and supporting Munster Rugby.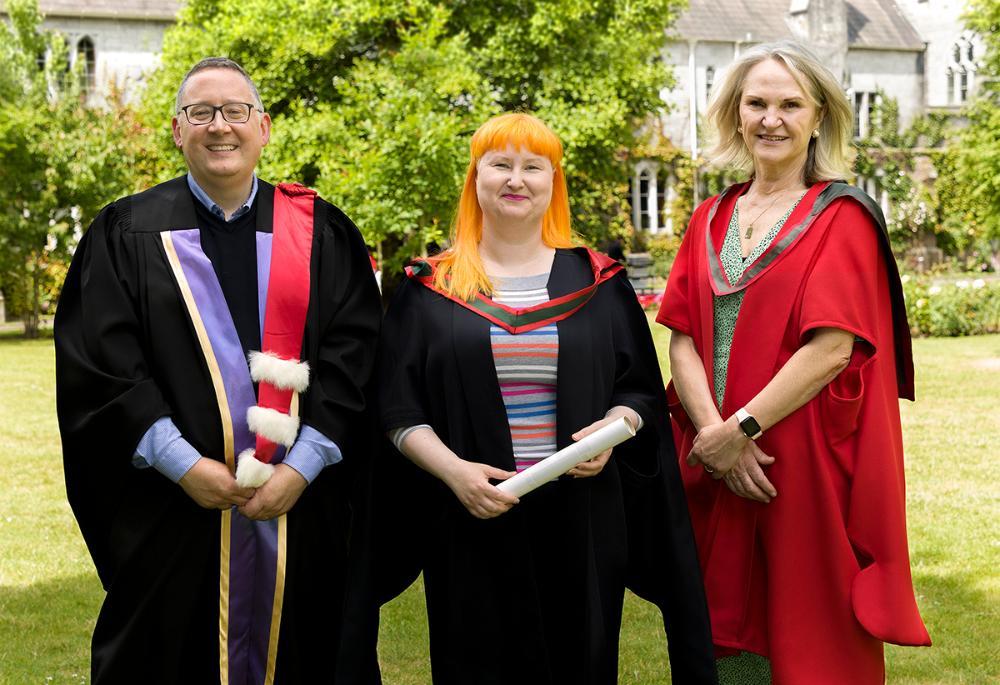 Photo: Ms Carrie O'Flynn enjoying the sunshine after the UCC Medicine and Health Summer Conferring Ceremony with MSc supervisor Dr André Toulouse and Professor Helen Whelton Head of the College of Medicine and Health and Chief Academic Officer to the HSE South/Southwest Hospital Group.
For more on this story contact:
Photographs and news story Bereniece Riedewald