News Archive 2022
News Archive 2022
Congratulations UCC BSc Neuroscience Class 2022!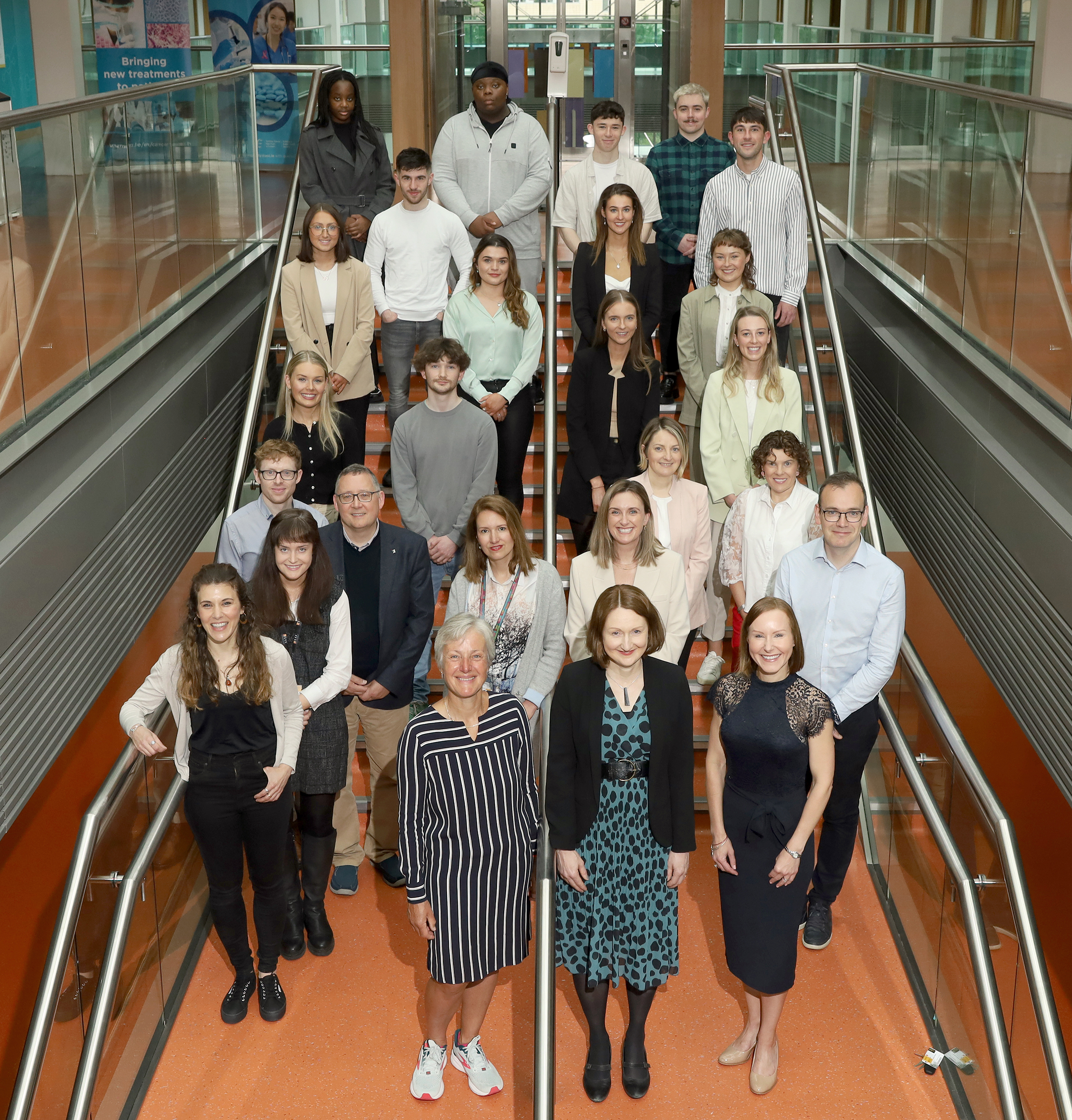 Congratulations to the UCC BSc Neuroscience Class 2022 who have completed their BSc Neuroscience degree and discussed their research projects with external examiner Dr Jo Neill at the BSc Neuroscience vivas which were held on Wednesday 25th May 2022.
After two years of online viva examinations Dr Siobhain O'Mahony, Director of the UCC BSc Neuroscience degree, congratulated the BSc Neuroscience Class of 2022 on their tenacity and determination in completing their four-year programme during the Covid-19 pandemic, adding that she was delighted to host in person vivas for the BSc Neuroscience class.
Dr O'Mahony extended a warm welcome to Professor Jo Neill, Professor of Psychopharmacology in the Manchester Pharmacy School at the University of Manchester and thanked her for her work as external examiner for the Neuroscience programme over the past two years, all of which was held online. Professor Neill said that she was delighted to finally visit Cork and commented on how she had enjoyed her visit.
Professor Neill presented a very interesting talk 'A discussion on psychedelic assisted therapy: a paradigm shift in psychiatry' as part of the Anatomy and Neuroscience Seminar Series which was very well attended and enjoyed by the staff and students of the Department of Anatomy and Neuroscience.
For more on this story contact:
Photograph and news item: B Riedewald