News Archive 2022
News Archive 2022
Congratulations to the MSc Human Anatomy class 2022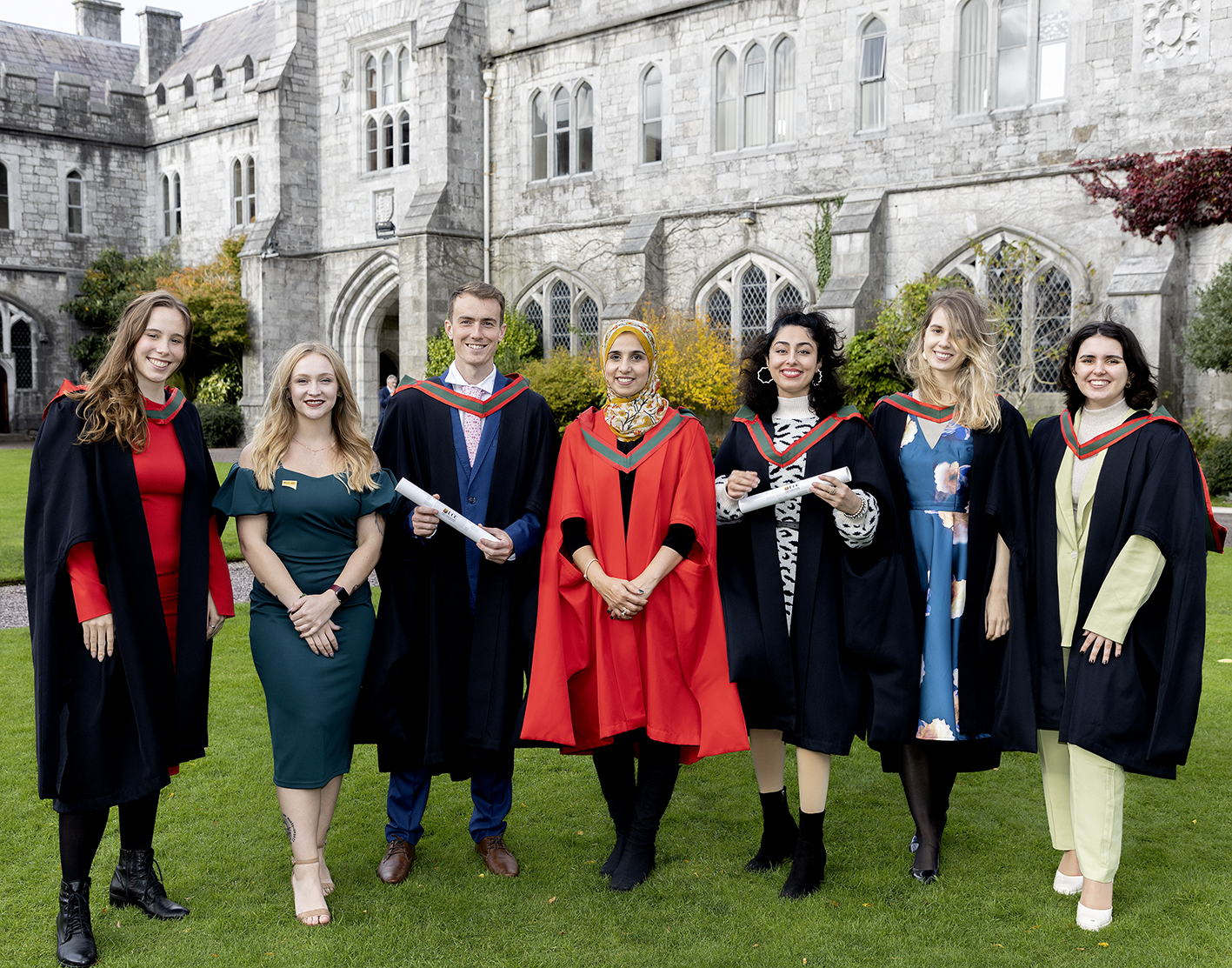 Congratulations to the MSc Human Anatomy class of 2022 who were conferred with their MSc degrees at the UCC Medicine and Health Conferring Ceremony on Friday 28th October 2022.
Now entering its seventh year, this very popular UCC Department of Anatomy and Neuroscience Masters in Human Anatomy degree has received extremely positive feedback from its graduates. The MSc Human Anatomy is full time 12-month student centered course, with a large dissection component, lectures, practicals, tutorials, seminars, and technology enhanced learning.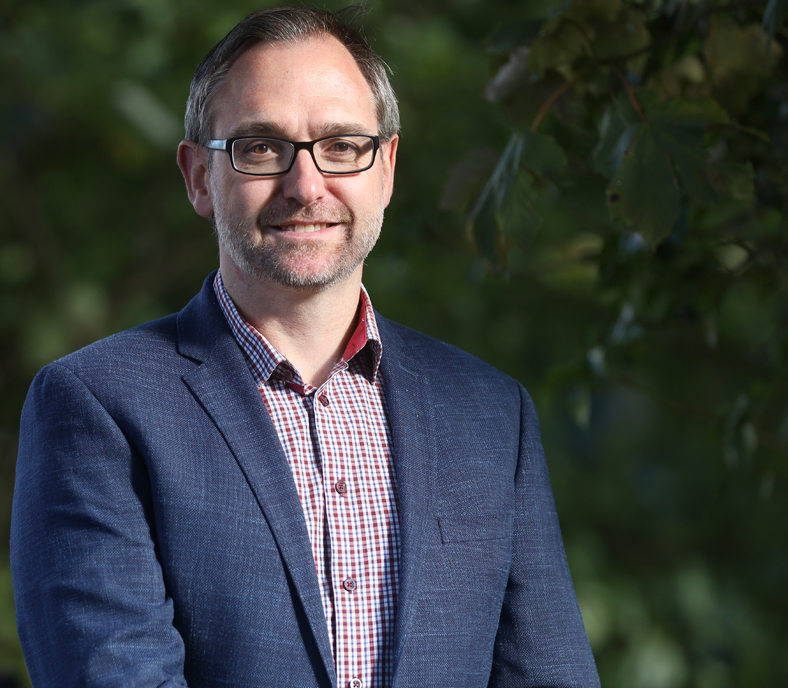 Professor Gerard O'Keeffe
Director MSc Human Anatomy, congratulating the recent graduates on their successful completion of the masters degree, added that the MSc Human Anatomy degree is now a well-established programme within the Department of Anatomy and Neuroscience and plays a very important role in postgraduate Anatomy education nationally and internationally.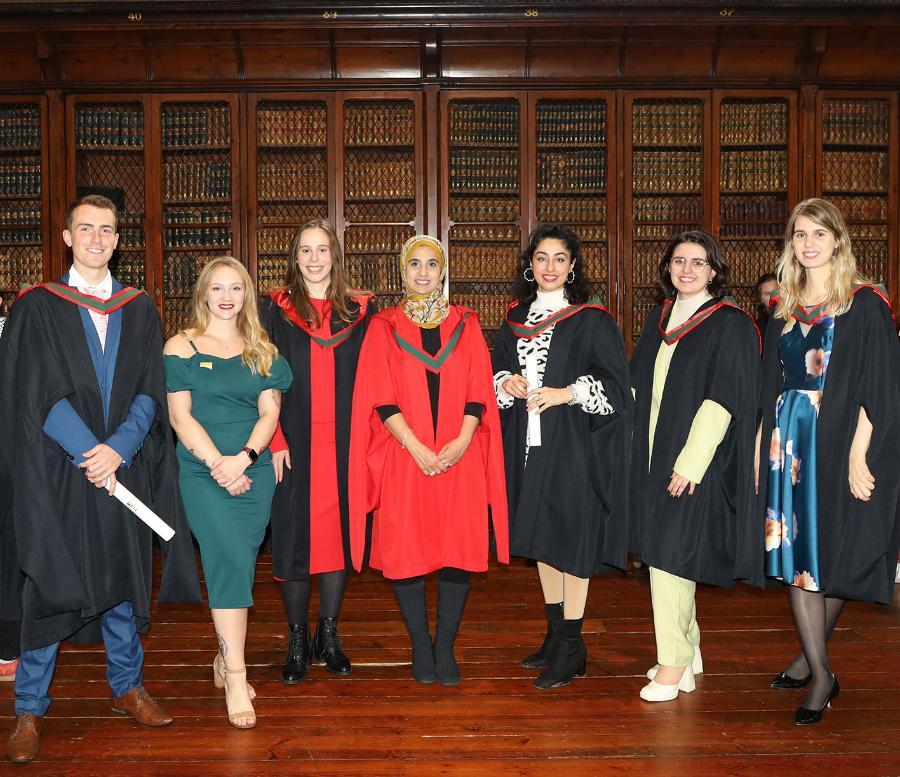 Dr Muthahira Lone, MSc Human Anatomy Programme Development Co-ordinator commented that many of this year's graduating class have come from diverse educational paths and have found the course challenging and very rewarding, she is delighted to see the different career opportunities which the graduates are undertaking and wishes them continued success.
Photo: MSc Human Anatomy graduates in UCC Aula Maxima after their conferring ceremony with Dr Mutahira Lone, MSc Human Anatomy Programme Development Co-ordinator; centre, from left; Liam Harris, Ashley Benge, Kirsten LaFlamme, Yalda Mohammadkhani, Paula Garcia and Viktorya Burke Skrypchenko, missing from the photo David Kearns. Also graduated, in absentia were Isobel D'Iorio, Taima Hallaj, Jacqueline O'Hea, Henry Obetta, Peter O'Driscoll and Sinead Ryan.
The MSc degree in Human Anatomy will be of interest to graduates of medicine, physiotherapy, occupational therapy, nursing, science, engineering and other fields, interested in combining a postgraduate qualification in human anatomy with their skills base. The course has a large dissection component which will provide participants with an exceptional opportunity to develop their dissection and anatomical knowledge in the FLAME laboratory, the Department's newly constructed state of the art human anatomy research laboratory.
If you wish to find out more about the course, please contact Professor Gerard O'Keeffe or Dr Mutahira Lone, Department of Anatomy & Neuroscience, University College Cork
email: mscanatomy@ucc.ie Website: www.ucc.ie/en/anatomy/
Watch our video here: https://www.youtube.com/watch?v=ju-deF7FLtw
Download Course prospectus here: MSc Human Anatomy flyer 2022
Further additional information can also be found at:
https://www.ucc.ie/en/ckx52/?gclid=EAIaIQobChMI6_3EgZnF4AIVT77tCh2cpwqvEAAYAiAAEgLND_D_BwE
https://www.ucc.ie/en/international/studyatucc/postgraduateprogrammes/