News Archive 2019
News Archive 2019
Department of Anatomy and Neuroscience Spring Conferrings 2019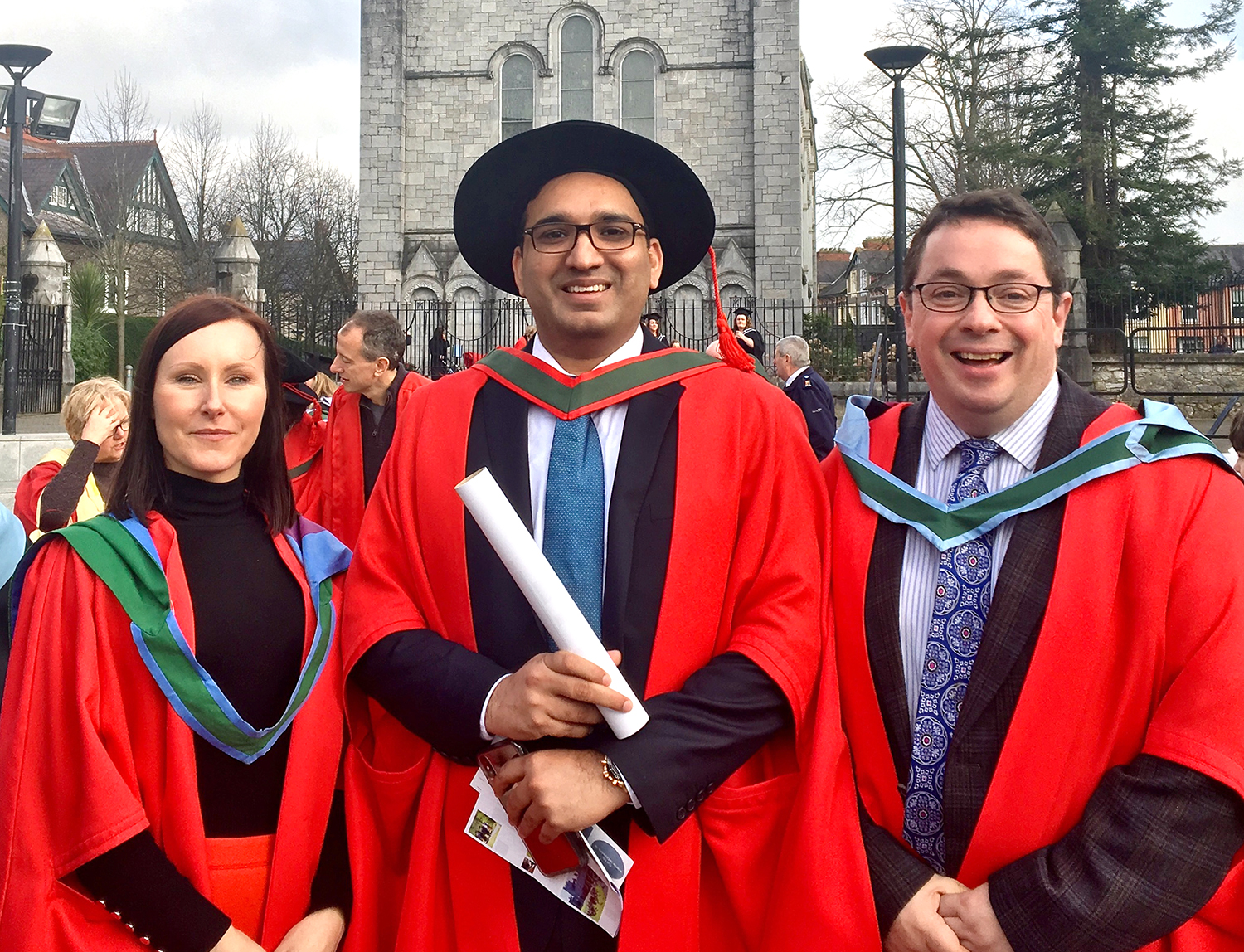 Congratulations to Dr Jahangir Sajjad who was conferred with a PhD in Neuroscience at the recent Spring Conferrings.
Supervised by Dr Siobhain O'Mahony, Dr Sajjad's research work in the Department of Anatomy and Neuroscience examined the association between pain and gut microbiota. Dr Sajjad's PhD thesis was entitled 'The Glutamatergic System and Pain:Influence of Stress, Oestrus Cycle and Gut Microbiota'.
Dr Sajjad is Specialist Registrar in Neurosurgery at Beaumont Hospital and previously worked as Specialist Registrar in Neurosurgery at Cork University Hospital.
Photographs B.Riedewald