News archive 2017
News archive 2017
Minister for Training and Skills visits Prof Cryan's Lab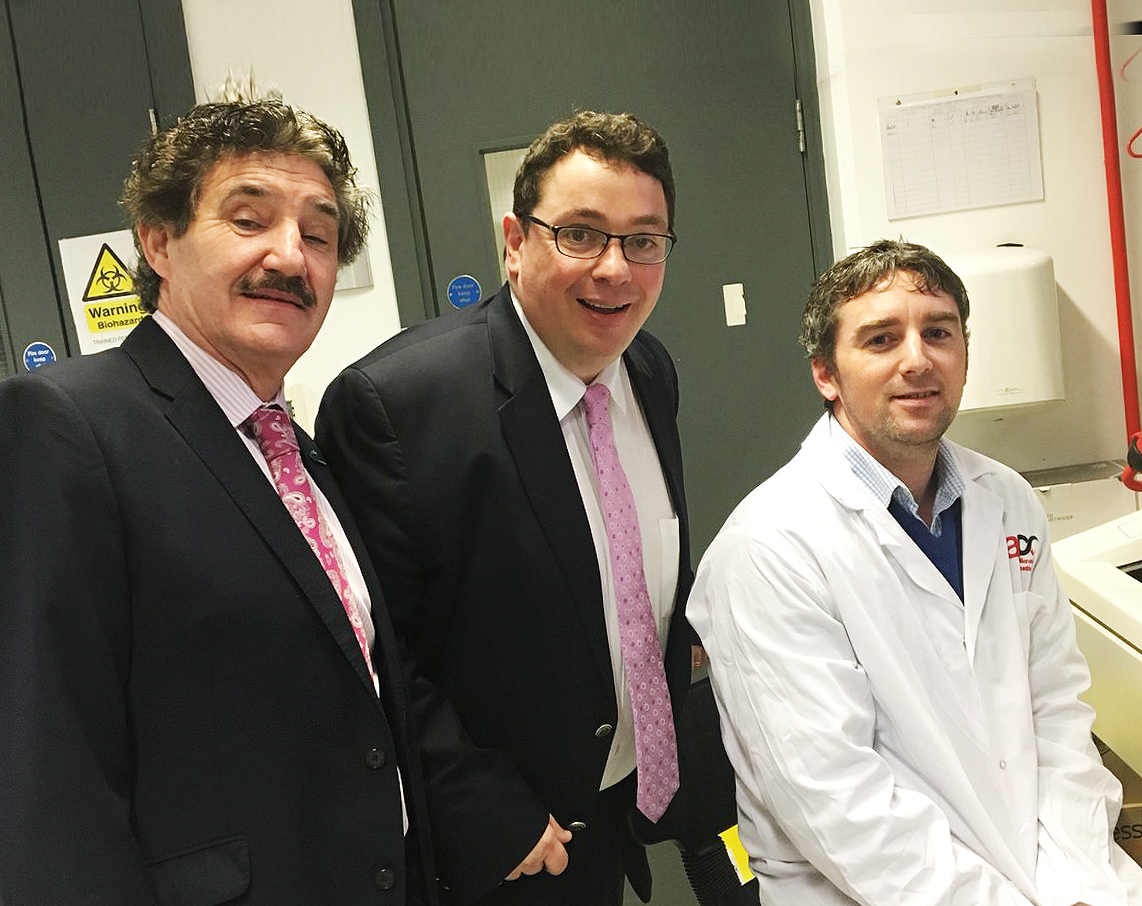 Minister for Training and Skills John Halligan visited Prof Cryan's lab on February 17th as part of a visit to Science Foundation Ireland Research Centres based in University College Cork.
The delegation, which also included Dr Ruth Freeman, Director of Strategy and Communication at Science Foundation Ireland, were welcomed to the APC Microbiome Institute by APC Deputy Director, Professor Paul Ross and APC General Manager, Dr Sally Cudmore. The Minister met the various research teams there and received research updates from Prof. John Cryan - "Brain-Gut-Microbiota Axis, "Prof. Paul O'Toole - "Extremes of Life", Prof. Colin Hill - "Gut Phageomics" and Dr Ken Nally - "Gut Inflammation".
The delegation later visited INFANT, the Irish Centre for Fetal and Neonatal Translational Research and the MaREI centre for marine and renewable energy at Cork University Hospital and Ringaskiddy, respectively.