Department Events and Conferences
Department Events and Conferences
"Exploring Parkinson's with Art" Workshop at Glucksman Gallery, UCC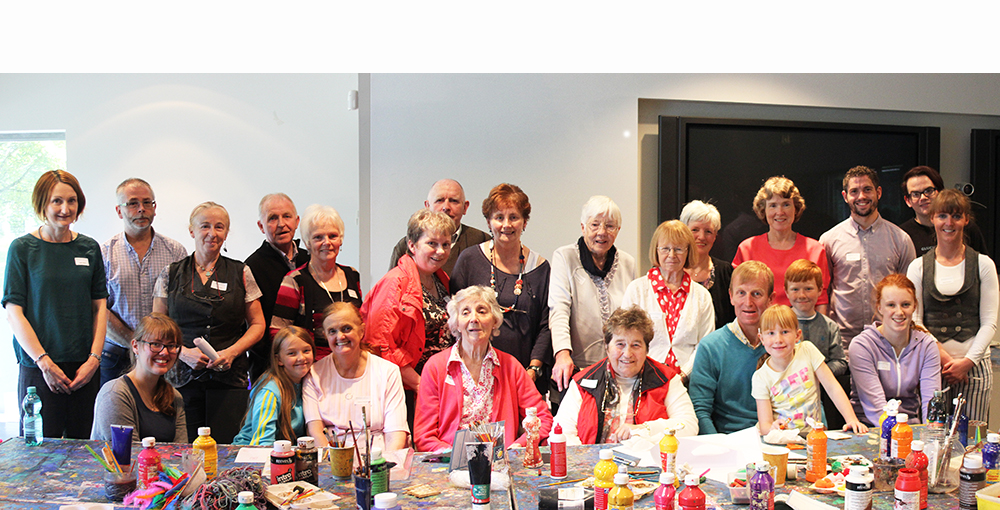 On Tuesday, 28th July, 22 People with Parkinson's and some of their family members participated in an "Exploring Parkinson's with Art" workshop in the Glucksman gallery.
This workshop, organised by Professor Aideen Sullivan, Dr Shane Hegarty and Dr Gerard O'Keeffe, was a satelllite event for the forthcoming Parkinson's Community Meeting and Art Exhibition, which will be held this September in the Glucksman gallery.
Facilitated by Gráinne Ní Chuirrín, an experienced art therapist, participants used a mixture of oils, watercolours and other media to explore and express their experiences of being diagnosed and living with Parkinsons'. Encouraged by the supportive and easy-going environment created in the light-filled and tranquil Glucksman River Room, the participants produced a wonderful array of artworks, despite the majority of them claiming no previous artistic experience. These works will form an important part of the Parkinson's Community art exhibition to be held in the Glucksman gallery from 7-12th September. The feedback on the event was extremely positive, with participants saying that they found the session calming, relaxing and pleasurable. The overall feeling was of everyone supporting and teaching each other in a relaxed and fun atmosphere. The event was featured on Instagram by the Michael J Fox Foundation, which is dedicated to finding better treatments for Parkinson's (https://instagram.com/p/5sOxd4JSN2/).
The art exhibiton will be launched at the closure of the Parkinson's Community meeting on September 7th, and selected artworks will be displayed in the Glucksman gallery for the following week. Both the art workshop and meeting are funded by the Irish Research Council through the BRAINTALK project, which aims to connect researchers, clinicians and people with Parkinson's disease to create an active Parkinson's community in Ireland (http://www.ucc.ie/en/braintalk/).
‌