News 2022
News 2022
Minister Simon Harris launches inaugural SEFS New Connections Research Day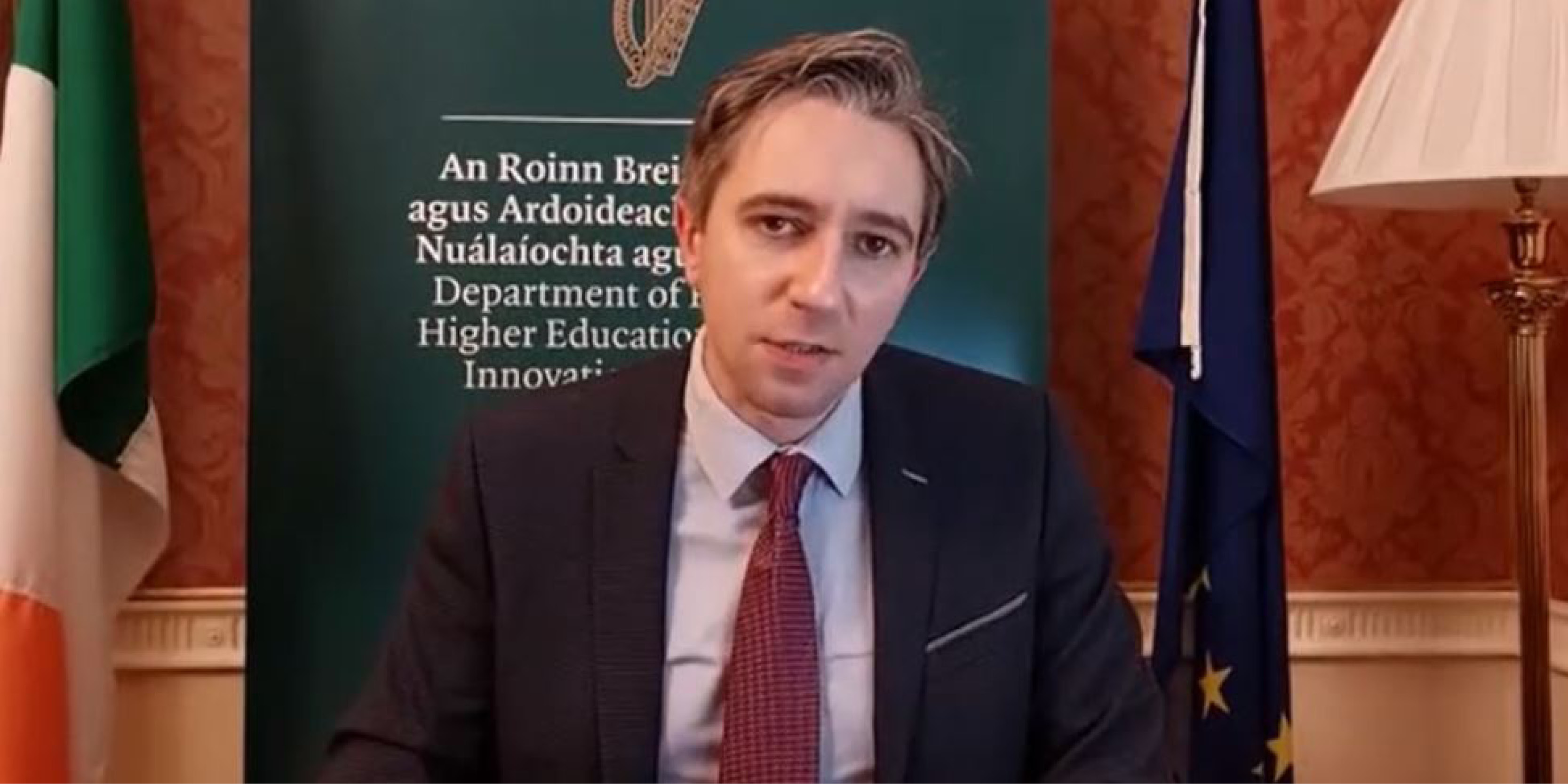 The first College of Science, Engineering and Food Science (SEFS) New Connections Research Day was recently launched by Simon Harris TD, Minister for Further and Higher Education, Research, Innovation and Science. The event is part of a number of initiatives devised to encourage interdisciplinary research activity, create time for blue-sky thinking, and ultimately promote the individual and collective research agendas of SEFS academics.
With approximatly 870 postgraduate researchers and 230 academic staff, the College of Science, Engineering and Food Science (SEFS) represents about half of the research activity in UCC. Given the breadth of endeavour, it can be challenging for researchers to stay informed and to identify potential opportunities for collaboration.
The SEFS New Connections Research Day was designed to facilitate new collaborations and stimulate cross-disciplinary discussion. Over 40 staff interested in forming new collaborations presented on the day and the meeting was attended by 139 participants. This is just one of a suite of College of SEFS-led initiatives for researchers, including a New Connections Grant Award and a weekly 'Take Time for Research' calendar slot.
What participants said about the event:
"Great to hear about everyone's brilliant and inspiring research, thanks for organising a great event".
"Thank you SEFS Research for this excellent session! Such positivity and talent".
"Very enjoyable morning and am really looking forward to learning about the collaborations that will stem from this initiative".
"Great to see such an array of multidisciplinary projects!"