News 2022
News 2022
Athena Swan Bronze Award for School of BEES and School of Chemistry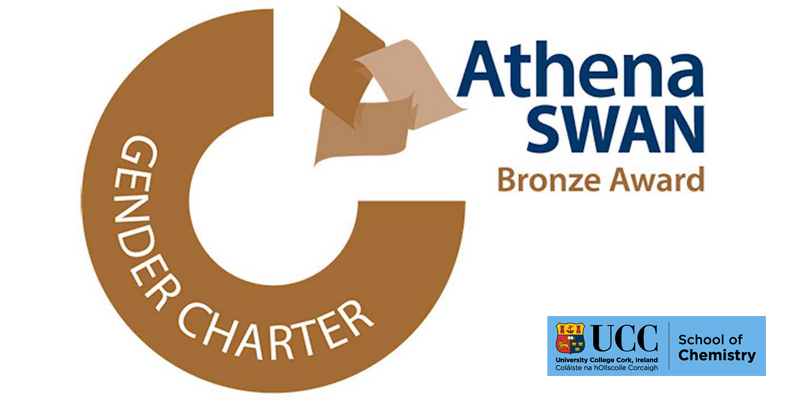 Congratulations to UCC's School of Biological, Earth and Environmental Science (BEES), and the School of Chemistry, who have been accredited with an Athena SWAN Bronze Award in the latest round of applications.
The Athena SWAN Charter is the internationally recognised 'quality mark' for gender equality. Administered by Advance HE, accreditation indicates that an institution has demonstrated commitment to advancing gender equality across all academic disciplines. Accreditation is made at bronze, silver and gold levels.
The HEA negotiated the extension of the Athena SWAN Charter to Ireland in 2014 and in December 2016, Ireland's research funding agencies announced that higher education institutions will be required to have attained a bronze institutional Athena SWAN award by the end of 2019 in order to be eligible for research funding.
Dr. Florence McCarthy, chair of the Equality, Diversity and Inclusion (EDI) committee in the School of Chemistry commented:
"We are delighted to have successfully renewed our Athena SWAN Bronze award. This reflects the commitment of staff in the School to equality, diversity and inclusion and the principles of Athena SWAN. The award recognises our work over the past 4 years and the impact of this on the prevailing culture within the School. The delivery of our action plan towards 2024 is now a key objective and one we look forward to implementing".