News 2021
News 2021
Surviving seeds from Hiroshima to be planted in UCC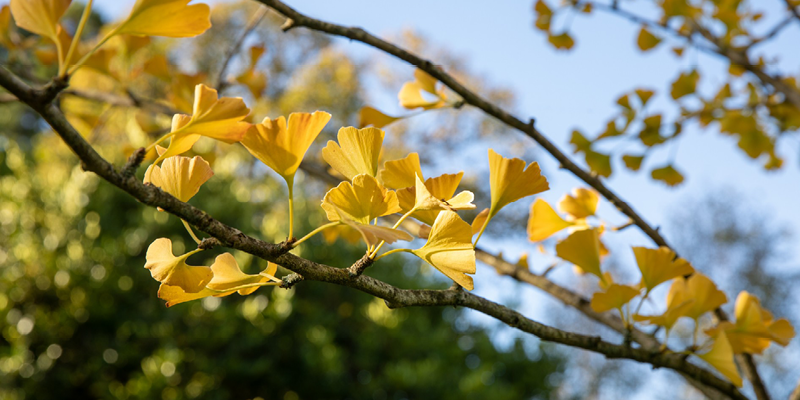 Amongst the only living things to survive the detonation of a nuclear bomb over Hiroshima in 1945 were 200-year-old trees, now their seeds will be planted in Ireland, with the eventual trees being made available to local communities across the country.
In the aftermath of the bombing, which killed an estimated 140,000 of Hiroshima's 350,000 population, a 'maidenhair tree' Ginkgo biloba, was found intact in in the Shukkeien Garden in Hiroshima, about 1 kilometre from the centre of the explosion. Also found was an Oriental Plane tree, still standing at the Tenma Elementary School. This tree was planted in 1931 by the students. All of the school buildings were destroyed in the explosion. 13 staff members and 280 students died.
Now seeds from these 'survivor trees' (Hibakujumoku') have been dispatched from Hiroshima to Ireland where they will planted in the spring on the campus of UCC, with the eventual trees being made available to local communities across Ireland.
Head of Plant Science at UCC, Dr Barbara Doyle Prestwich commented:
"These are certainly 'seeds with a story'. Their arrival at UCC will be a way of engaging students and our communities with the importance of plants, not just from a scientific perspective but also as a means of sharing history and a message of peace and cooperation with global partners".
Once the seeds have successfully germinated and grown in Cork, the trees will be planted in the UCC Arboretum as well as in the community at large. The UCC Arboretum dates to the 1840s and includes a variety of important and impressive specimen trees.
Emma Hutchinson, Research Assistant on the Science Foundation Ireland (SFI)-funded "Tree Explorers' project at UCC said the opportunity to cultivate these trees in Cork will be a great addition to the project.
"In our interaction with school children and the general public, we try to emphasise the connections that trees make between science, history, culture and our own lives. These trees will be a very special addition to the collection".
The transfer of the seeds to Ireland is down to a new partnership between UCC and Green Legacy Hiroshima an initiative, begun in 2011, by the United Nations (UN) Institute for Training and Research (UNITAR) and the Asian Network of Trust (ANT-Hiroshima). Dr Eoin Lettice, UCC Plant Scientist, said he was happy to facilitate UCC becoming the first partner institution in Ireland. "It's exciting to have the opportunity to add such historic trees to the collection through the exchange of these offspring of the unique survivor trees (or 'Hibakujumoku') . Apart from the scientific interest, I welcome the opportunity to engage with the principles of Green Legacy Hiroshima and to recall the dangers and futility of war; the resilience of nature; and to promote global peace and cooperation".