News 2019
News 2019
Dairygold award Ag Science bursaries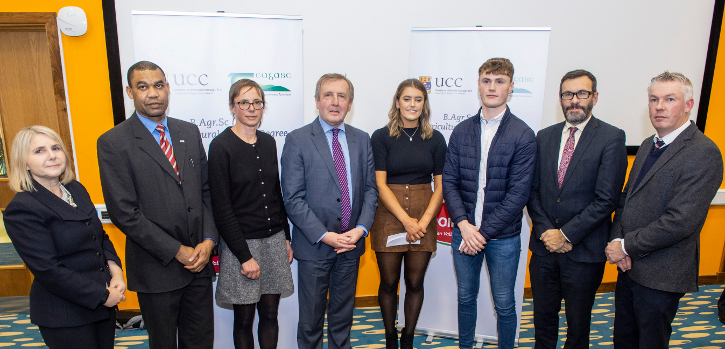 Dairygold Co-operative Society has awarded two undergraduate bursaries to students of the new Agricultural Science degree programme at BEES.
Hannah Dinan from Co. Clare and Liam Wall of Co. Cork were presented with the bursaries at an event on Friday, November 1st to mark the start of the degree programme.
Dairygold's CEO Jim Woulfe congratuilated the winners. "We're very pleased to be playing an active role in developing the talent our industry needs".
"The programme focuses on practical skills, the science behind modern agriculture and on supporting students to gain skills in farm management, business acumen and modern farm technology over their four years of study".