News and Events
News and Events
School of Law staff recognised at UCC Long Service Awards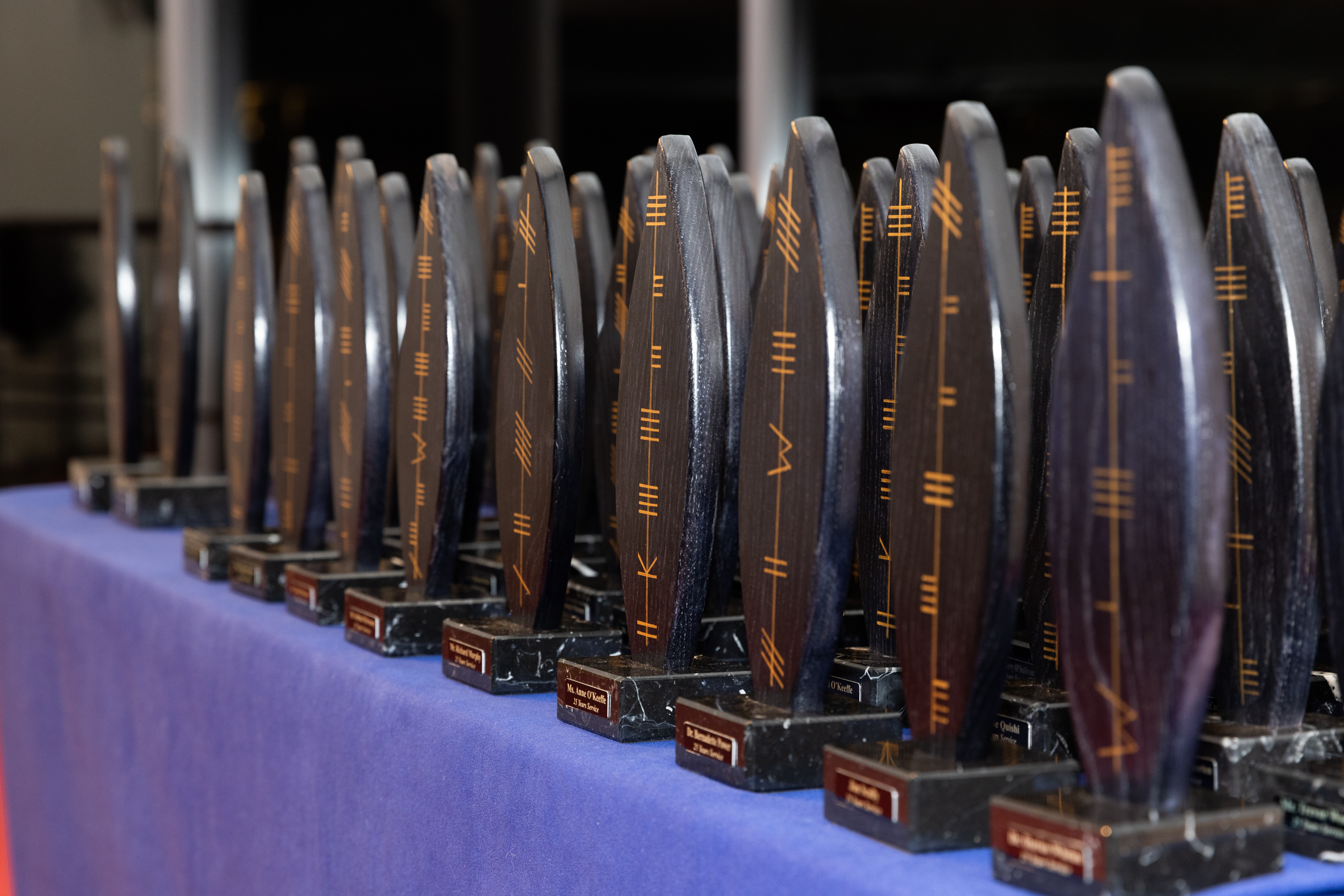 A special ceremony took place to acknowledge the work and contribution of these staff who have completed 25 and 35 years' service.
The 34th Annual Long Service Awards 2022 Ceremony took place Tuesday 22nd November 2022. UCC celebrated and acknowledged the work and contribution of 79 colleagues, who have 25 and 35 years' service in the University.
Congratulations to School of Law colleagues Professor Irene Lynch Fannon and Dr. Darius Whelan, who were recognised for their 35 and 25 year, respectively, service to UCC and in particular to UCC School of Law.
Professor Mark Poustie, Dean of School said:
'I would like to congratulate my colleagues, Prof Irene Lynch Fannon, on her 35 year service at the School before her retirement earlier this year, and Dr Darius Whelan for his 25 year service. The School of Law and its students have been enriched immeasurably by the contributions of my long serving colleagues. It has been a privilege to work with you and it was a great pleasure to attend the Long Service Awards Ceremony on 22nd November together with you.'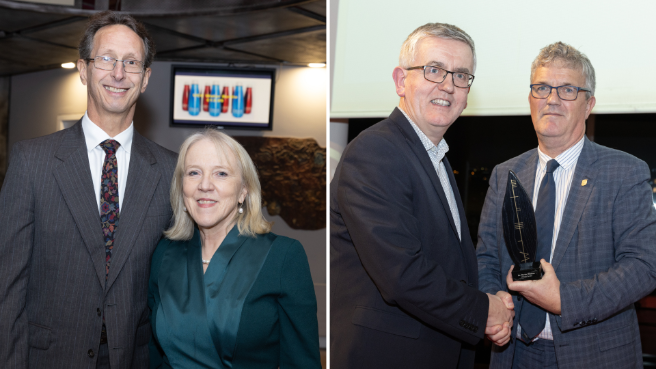 Professor Irene Lynch Fannon, pictured with her husband Tom Fannon and Dr Darius Whelan pictured with UCC President, John O'Halloran at the awards.