News and Events
News and Events
A Year in Review 2019: Part 1 - Alumni Highlights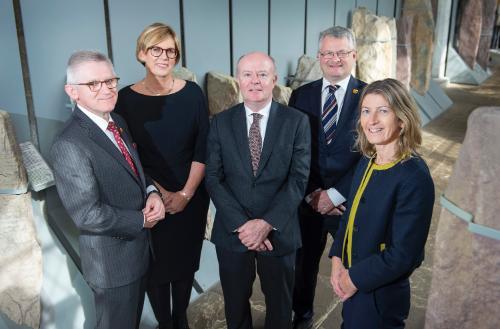 Engaging with our alumni in Ireland and across the world is a priority for the School of Law. Alumni relations activity proved to a be a key highlight for the School in 2019, and we look forward to offering more events and opportunities in the new year.
Aidan Synnott Donates €1 million to School of Law
We were honoured this year to receive the news that we will benefit from a generous €1,000,000 philanthropic gift from BCL alumnus Aidan Synnott, which will fund the new Synnott Family Chair in European Union (EU) Law. This will provide leadership in EU Law research through the creation of a Centre in EU Law and transform the learning experience of law students in the field of EU Law.
Second annual Alumni and Friends event in Brussels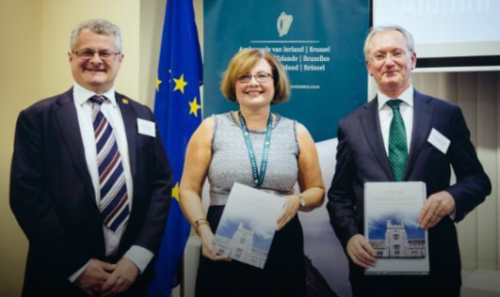 Judge Tony Collins, adjunct professor at UCC, delivered the keynote address at the School of Law's second annual Alumni and Friends event in Brussels, on the opportunities and risks of Brexit, while Dean Professor Mark Poustie spoke to alumni about the new Chair in EU Law created by alumnus Aidan Synnott's philanthropic donation to the School.
Arthur Cox announce School of Law scholarships and mentorship programme
Irish Law Firm, Arthur Cox, this year announced funding for scholarships which will enable up to 40 students per year access an education in the School of Law. The generous philanthropic gift was announced in March. In addition to this donation, Arthur Cox have committed to providing a pilot mentorship programme for students studying in the School of Law. The programme aims to nurture talented students and offer guidance and support from staff at Arthur Cox.