News
News
Conference call for papers: Irish Women's History in International Contexts, University College Cork, 12-13 April 2019.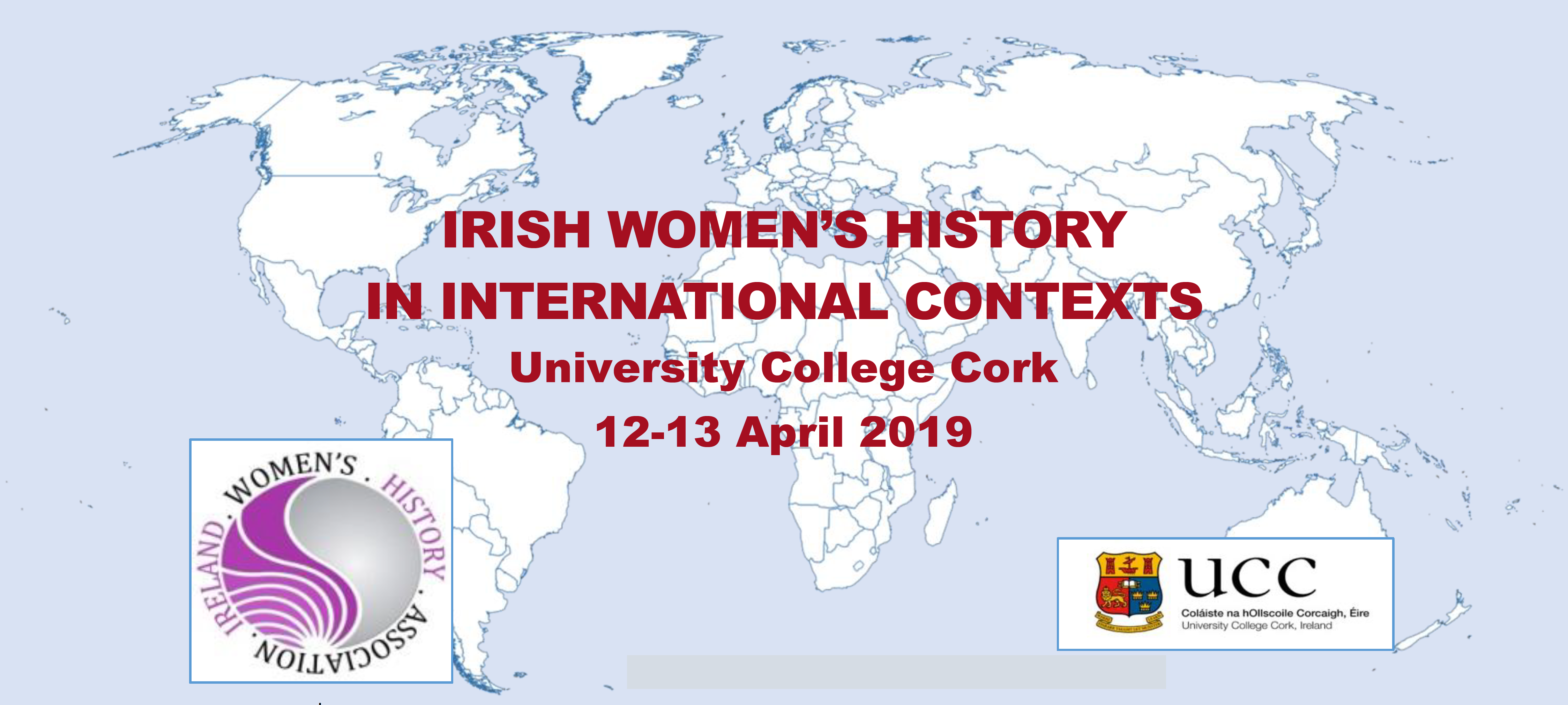 March 29th 2019 is expected to see the exit of one of the largest member states of the European Union, and our nearest neighbour, the United Kingdom. This provides us with an opportunity to reflect both on the past experiences of Irish women in and international context about how Brexit might impact our collaborations and our research going forward. How will we do women's history in the post-Brexit era?
Irish women have long been influenced by the ideas and practices of both Britain and Europe, and in more recent years there are many 'new Irish' who bring to this country their international experiences. This conference will explore the theme of Irish women in international contexts from the middle ages to the present day.
Papers, panels, workshops, roundtables and non-traditional presentations, across all periods of history are now invited. The organisers welcome proposals from new and existing scholars. Voices not traditionally heard in academia are particularly welcome. Panels might include, but are not limited to:
Women and the Border
Doing women's history in the post-Brexit era
Women and power
Women and peace negotiations
Women and peace-making
Irish women religious in an international context
Immigration
Emigration
Irish women and empire
Irish women and colonisation
Irish diasporas
Women and direct provision
Women as refugees
Engaging with international movements
Irish women and slavery
Irish women and travel writing
Irish women and piracy
Irish women and war
250 word abstracts or 750-word panel submissions are invited on the above or similar themes from those interested in the history of women in Ireland, or Irish women abroad.
Please email abstracts (and 50-word bio) to the organisers no later than 20th of February 2019.
Organising committee: Kristina Decker (kristina.decker@ucc.ie), Maeve O'Riordan (maeve.oriordan@ucc.ie), Elaine Sugrue (elaine.sugrue@ucc.ie).
The conference is hosted by the School of History, University College Cork.