News Archive
News Archive
The Home-Coming of the Daniel MacCarthy Glas Archive & the Mac/McCarthy Cultural & Historical Weekend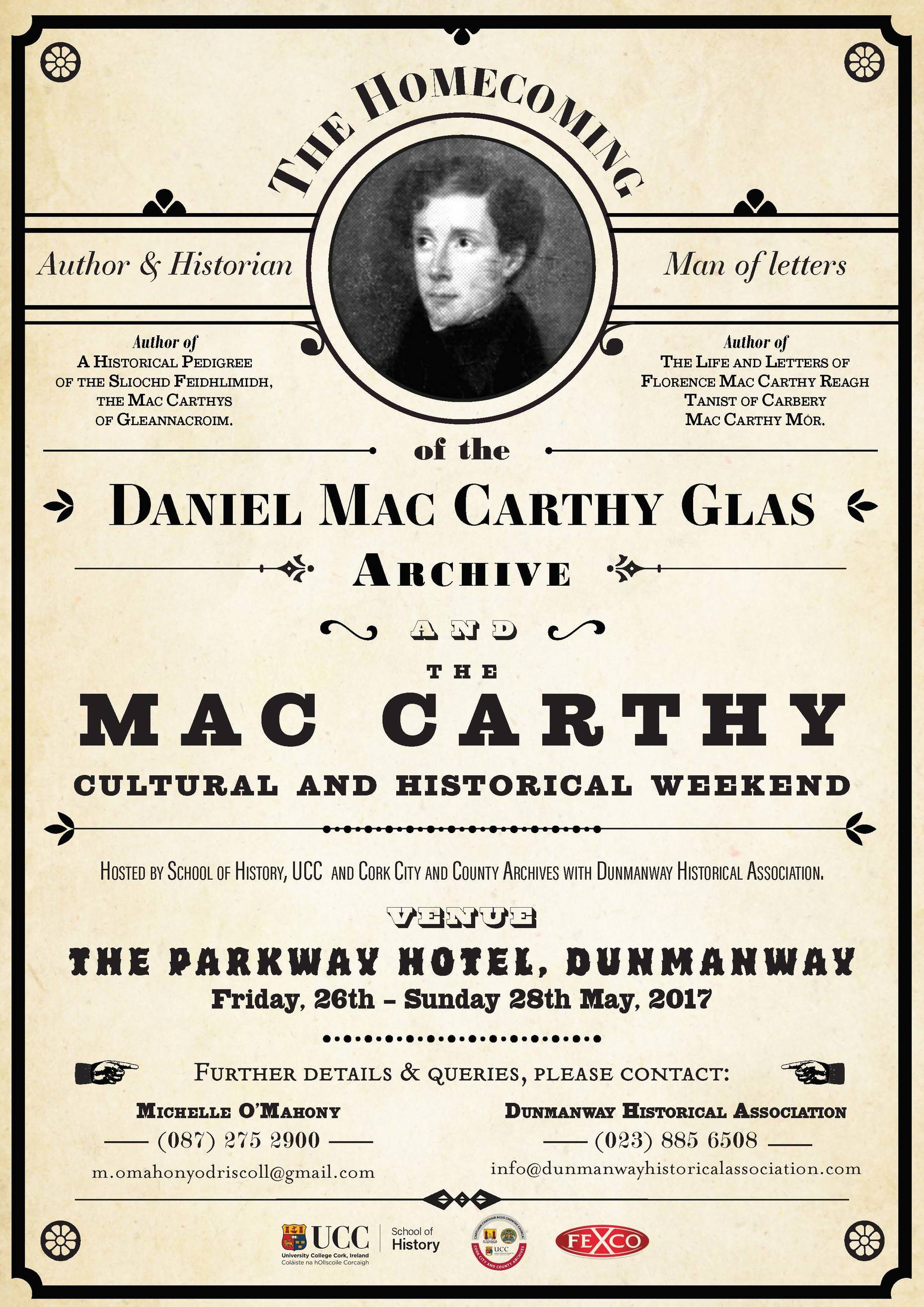 This is a follow-on conference (with associated activities) from the successful Mac Carthy Gathering held in Dunmanway in May 2013. The occasion of the second Mac Carthy conference arises from the discovery of the priceless Daniel Mac Carthy Glas papers and their recent deposition in Cork City and County Archive. These papers will open up a new vista of research on mid-nineteenth century Ireland.
The conference will feature fifteen 20 minute papers from UCC historians, archaeologists and Irish Studies' specialists, in addition to genealogists, local historians and archivists. It covers themes and topics from the Middle Ages to the contemporary period. It is organised under the auspices of Drs Mervyn O'Driscoll and Hiram Morgan of the School of History in coordination with Michelle O'Mahony. The conference programme is available here: MacCarthy brochure.
For more on this story contact:
Dunmanway Historical Association (023/ 8856508) or m.omahonyodriscoll@gmail.com (087/2752900).