News Archive
News Archive
Royal Irish Academy Conference - A Retreat from Globalisation?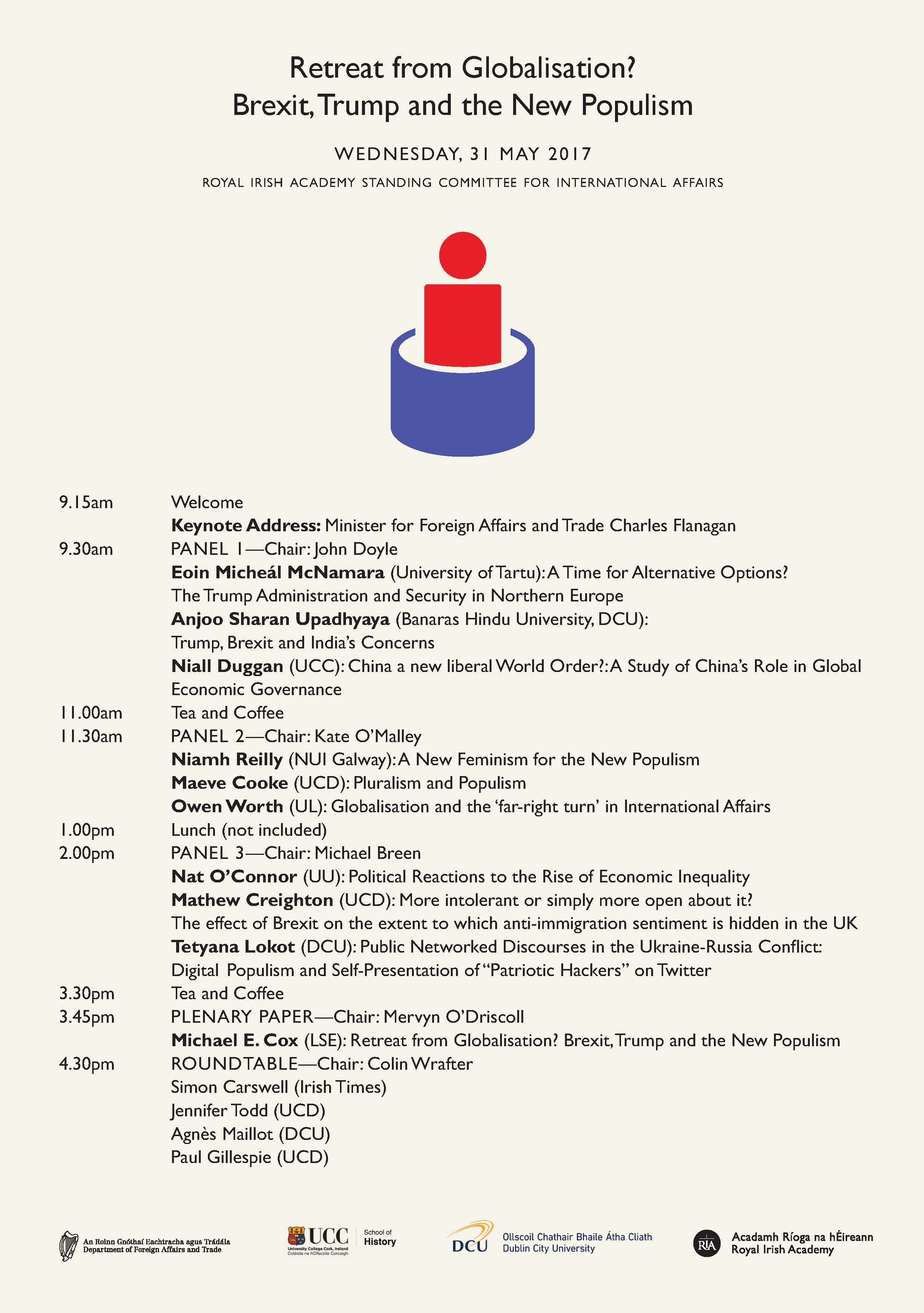 The conference will interrogate contemporary developments. The recent rise of populism is interpreted by many as a crisis of both globalisation and democracy. It challenges human rights and the rule of law. Is globalisation unravelling? Has unprecedented global economic change gravely weakened social stability and led to the resurgence of nationalism and identity-based politics? Are we in a new age of disruption and polarisation that threatens the basis of the liberal international order? Growing socio-economic inequality, the implications of ICT (for media, discourse, politics and international affairs), the Fourth Industrial Revolution (automation), geo-economic shifts (to the Asia-Pacific), the 'Great Recession', the upsurge in plutocrats, popular fears of terrorism and other variables possess disruptive capabilities.
The objective of this conference is to reflect on the recent events and the uncertainties that arise from them in wider, deeper and longer frameworks of analysis. Country experts, foreign policy specialists, economists, sociologists, media studies experts, geographers, lawyers, political scientists, historians, social scientists and many others will share the fruits of their research.
The conference is organised by the International Affairs Standing Committee of the Royal Irish Academy.
For more on this story contact:
Dr Mervyn O'Driscoll (Mervyn.ODriscoll@ucc.ie).