UCC Youth Theatre
UCC Youth Theatre
UCC YT open for registration 2022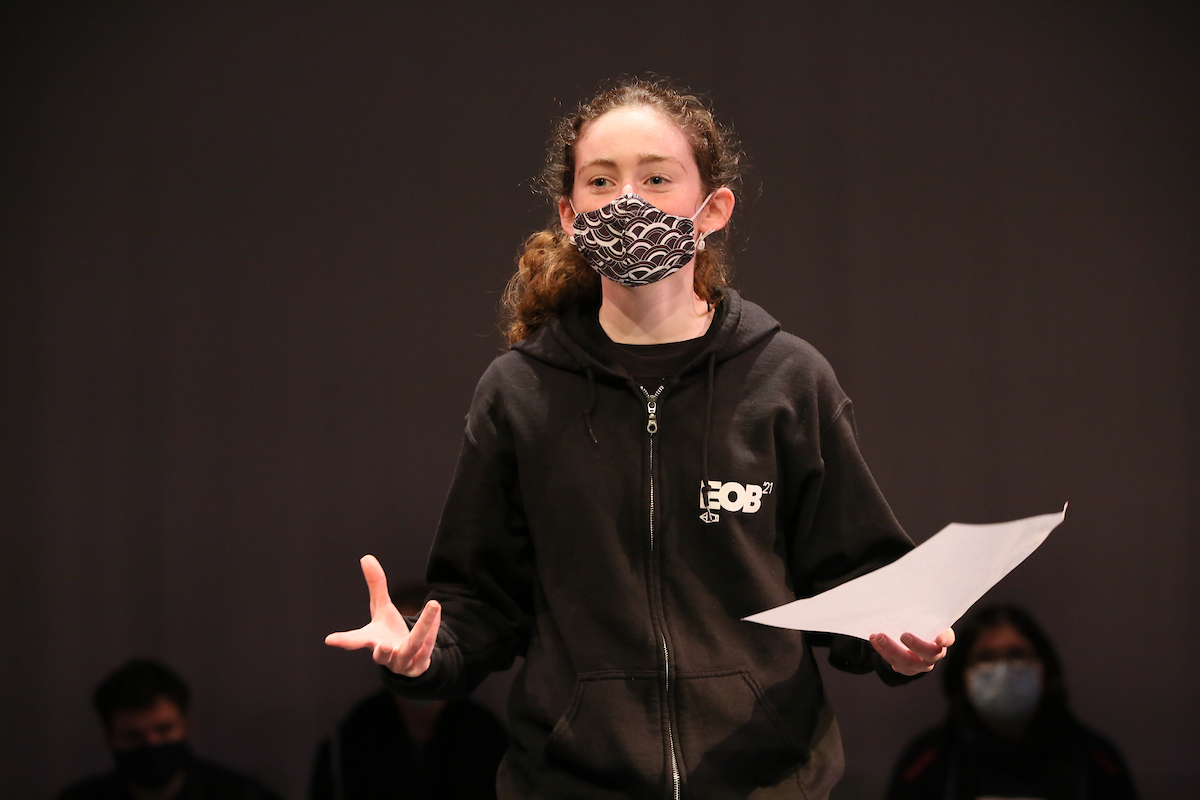 UCC Department of Theatre is delighted to announce that UCC Youth Theatre is opening Sign Up for Jan 2021 for a limited number of spaces. Workshops will start back on the Tues 18th January from 7-8:30pm in the Theatre Lab (subject to Public Health guidelines).
After a BUSY 2021 which saw UCC YT members take part in the Young Poets as part of the Youth Theatre Ireland Practice Symposium (see image above of performance in the the Granary Theatre), Young Critics 2021 and the National Festival of Youth Theatre (Online edition!) we are excited to open booking for 2022 - come along and try out THEATRE with us!
UCC Youth Theatre offers weekly drama workshops to young people aged 14+. Over 20 weeks participants will gain an understanding of a range of theatre techniques including physical theatre, improvisation, writing, scene work, and character development. In the second semester there will be a focus on working toward a performance. UCC Youth Theatre is open to any young person with an interest in building theatre skills, developing creatively and having good fun. Over the last few years UCC YT members have taken part in the Cork Youth Theatre Shorts Exchange, and staged a production of 'DNA' by Denis Kelly in the Theatre Lab to two full houses. In 2020 we hosted the Cork Midsummer Meet UP, attending workshops and performances as part of Cork Midsummer Festival.
Workshops are facilitated by Julie O'Leary, a theatre practitioner based in Cork. With a strong emphasis on Physical Theatre and Applied Theatre, Julie has worked extensively as a facilitator and director for young people for a range of companies both nationally and internationally, including Graffiti Theatre Company, The Abbey, The Lyceum (Edinburgh) and The Citizen's Theatre (Glasgow). Staff from across the School of Film, Music and Theatre may also give guest workshops during the year in areas such as ensemble, playwrighting, improvisation, etc.
This initiative is supported by Youth Theatre Ireland, UCC Plus+ office and the School of Film, Music, and Theatre.
Sign up here - https://forms.gle/vxRijhXANBwmSiDQ8