UCC Youth Theatre
UCC Youth Theatre
UCC Youth Theatre hosts Cork Midsummer Meet UP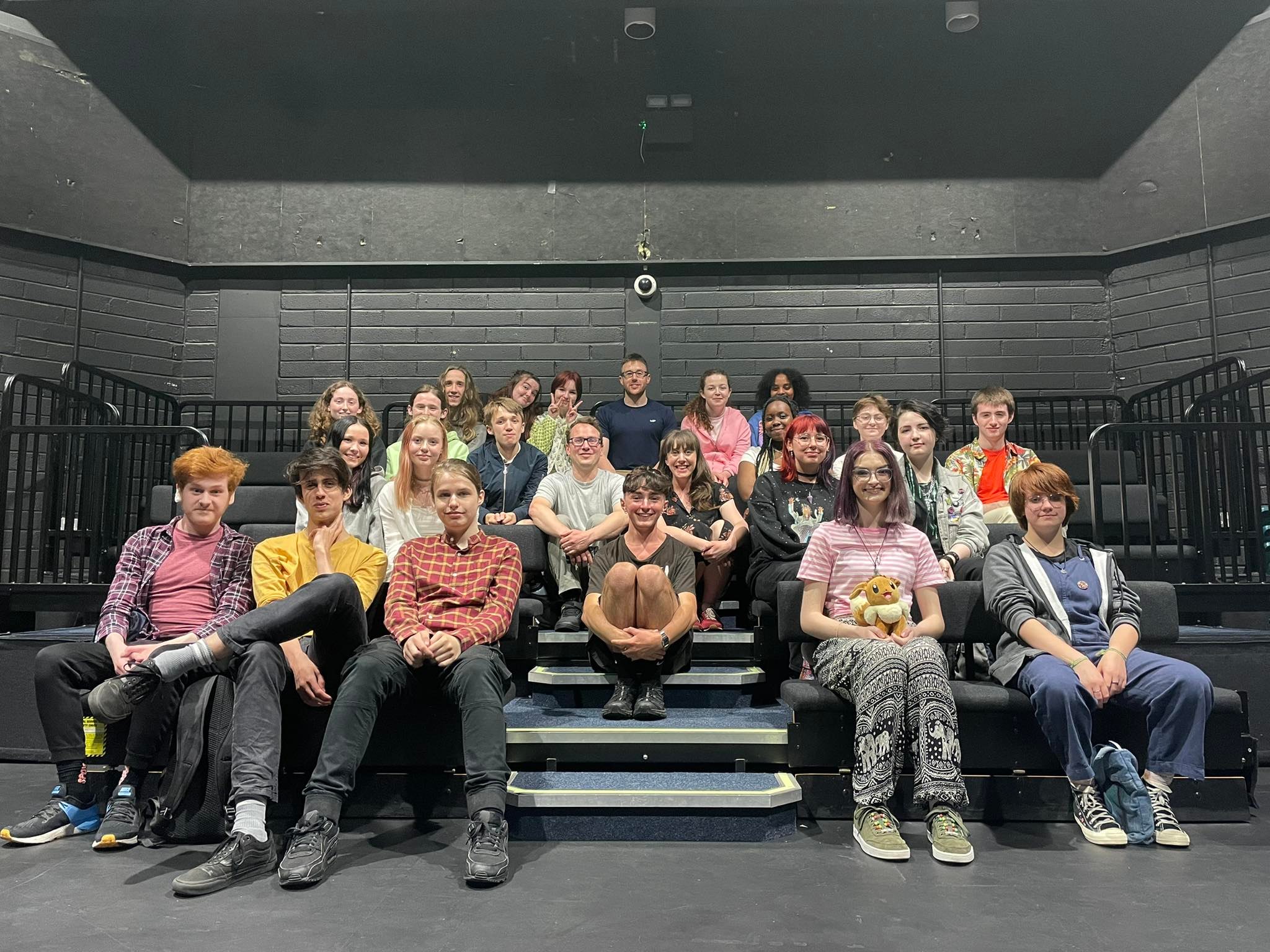 Great fun was had in the Granary Theatre with workshops followed by shows as part of Cork Midsummer Festival!
On Fri 17th June 2022 members of Lightbulb Youth Theatre (Mallow), Activate Youth Theatre (Cork City), and UCC YT (Cork City) met in the Granary Theatre for workshops, theatre and fun. In total twenty three young people and three leaders attended over the course of the day.
The structure of the day was as follows:
Fri 17th June
16:00 - Meeting at the Granary
16:05 - Workshops in Mainspace
18:00 - Pizza arrives
19:00 - Leave for Everyman
19:20 - Arrive Everyman
19:30 - Frankenstein
21:00 - Leave Everyman
21:20 - Arrive Emmet Place
21:30 - Night Walks with Teenagers
23:30 - Collection from Emmet Place - Go Home and Sleep
Youth Theatre participants and leaders all shared a really positive experience from our Midsummer Meet Up and all agreed that we'd like to do it again. It was good to hear and learn from youth theatre members and leaders.
The informal nature of the event, the social aspect, the sharing, meeting new people and of course the experience of seeing new performances contributed to the success of the day.
Overall participant feedback about the day was very positive:
'I'd say it was very well organised, the activities were well spaced out and though the end time was quite late, overall I think the granary was an excellent location'
'I really enjoyed the workshop at the beginning, it gave me a great opportunity to get to know everyone and get into the creative mindset. The games played were effective and allowed us to foster a friendly environment'
For more on this story contact:
youththeatre@ucc.ie