News and Events
News and Events
UCC Students & Staff Ready for the Dragon!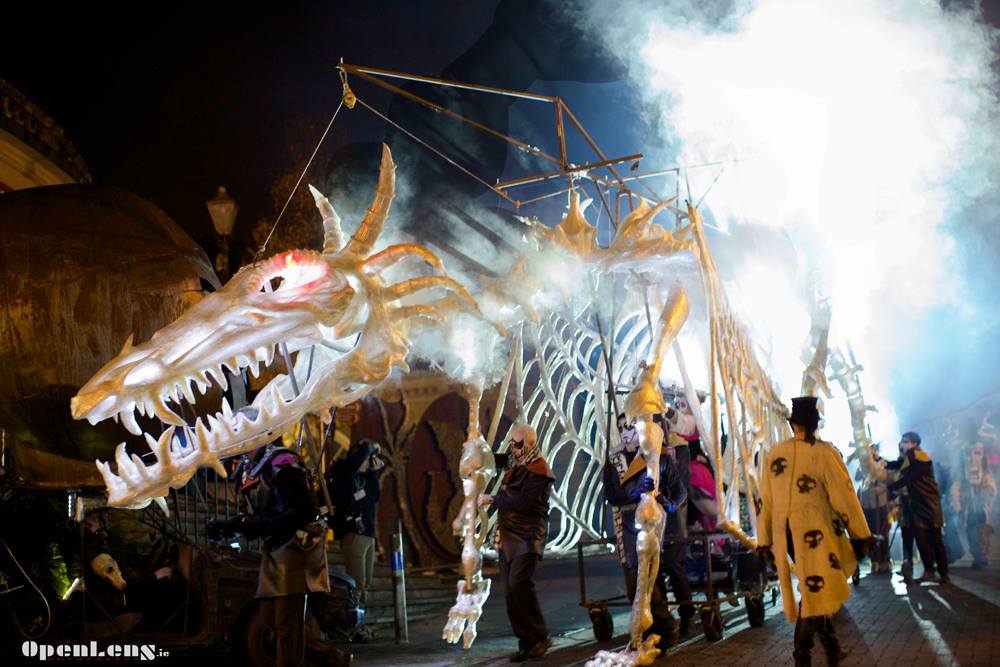 UCC Students and Staff are taking part in the Dragon of Shandon Parade this Halloween.
Parade starts at 7:30pm from Shandon Church, moves down Shandon St, crosses the river to North Main St then along Castle st finishing on Cornmarket St.
Route map http://www.dragonofshandon.com/map--road-closure.html
Students from second and third year along with a number of visiting international students have been attending workshops building props, floats and costume as part of the Dragon of Shandon this year along with lecturers Fionn Woodhouse and Dr. Roisin O'Gorman. The group are in various parts of the parade with some working as Bone Collectors and others operating large scale puppets.
More info about the Dragon and Cork Cummunity Art Link:
http://www.dragonofshandon.com
http://www.corkcommunityartlink.com
For more on this story contact:
Fionn Woodhouse
Lecturer in Applied Drama
Drama and Theatre Studies
School of Music and Theatre
University College Cork
Tel | 021-4904359