News and Events
News and Events
Perforum Presents Rosaleen McDonagh - Weds 29th March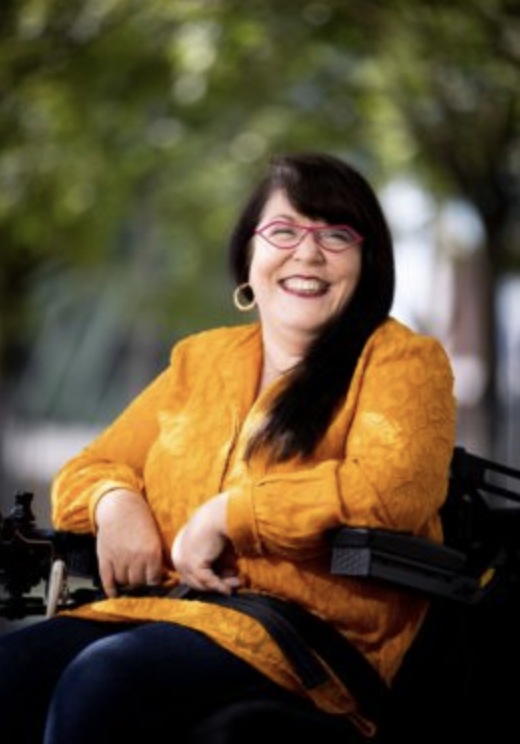 UCC is delighted to present the Spring 2023 Perforum Series, curated by UCC and Cork Opera House Theatre Artist-in-Residence, Jody O'Neill. The season will explore creating theatre and dance through the lens of disability.
Rosaleen McDonagh - "Disability light" "Disability reality"
29th March 2023
2:15 in the Granary Theatre
Dr Rosaleen McDonagh is a playwright, performer, columnist for The Irish Times and a member of Aosdána. Her plays include The Baby Doll Project, She's Not Mine, Rings, The Prettiest Proud Boy and Mainstream. Her most recent commissions were Walls and Windows for the Abbey Theatre and Contentious Spaces for the Project Arts Centre. Rosaleen holds a BA, two MPhils from Trinity College Dublin and a PhD from Northumbria University. She is a board member of Pavee Point Traveller and Roma Centre and was appointed a Human Rights Commissioner in June 2020. Her first book Unsettled was shortlisted for The Journal Best Irish Published Book of the Year in 2021.
Unsettled explores racism, ableism, abuse and resistance as well as the bonds of community, family and friendship. As an Irish Traveller writing from a feminist perspective, McDonagh's essays are rich and complex, raw and honest, and, above all else, uncompromising.
Rosaleen will be interviewed by Katherine O'Donnell and share deliver her experiences in the context of theatre and disability.
This session will be hosted by UCC-COH Theatre Artist in Residence, Jody O'Neill.
For more on this story contact:
theatre@ucc.ie