News and Events
News and Events
Perforum presents Fiona Kearney, Glucksman Gallery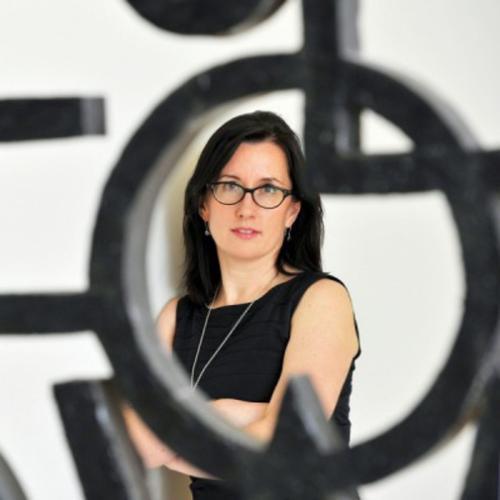 Weds 16th (6 – 7:45 pm)
Theatre Development Centre, Triskel Arts Centre, Tobin St, Cork.
Fiona Kearney - Glucksman Gallery

PERFORUM Autumn 2019
Research/Practice: Curating & Producing
Perforum events are open to the public. Admission is free.
'Museums do it with the lights on: collaborative practice and embodied learning in the university art gallery'
Chair: Dr. Yvon Bonenfant, Head of Theatre, School of Film, Music & Theatre (UCC)
Fiona Kearney received a double first class honours in French and Philosophy from University College Cork and went on to graduate first in her class at Trinity College Dublin with an M.Phil in Text & Image studies. Fiona began her curatorial career as Programme Co-ordinator at the National Sculpture Factory and then directed the visual arts programme of the Triskel Arts Centre, Cork. She was part of the design team for the Lewis Glucksman Gallery, a purpose-built gallery that has received numerous architectural accolades including Best Public Building in Ireland, a UK Civic Trust award and the 2005 Stirling Prize shortlist. In November 2003, she was appointed Director of the Glucksman, and in that position she has curated Modern American Painting from the NYU Art Collection; The Year of the Golden Pig: Contemporary Chinese Art from the Sigg Collection and the award-winning Through the Looking Glass: Childhood in Contemporary Photography. In July 2008, she was the Irish commissioner for European Night at the Rencontres d'Arles international photography festival. Throughout her academic and professional career, Fiona has received several distinguished awards including the designation of college scholar by UCC, the NUI Prix d'Honneur from the French Government, a UCC President's Award for Research on Innovative Forms of Teaching, and a Fulbright scholarship. In June 2006, she was awarded the Jerome Hynes Fellowship on the Clore Leadership Programme, the highest award offered to an individual by the Arts Council of Ireland. She was awarded a fellowship by the Edward T. Cone Foundation to attend Session 453 of the Salzburg Global Seminar in May 2008, and was among a selected group of global museum leaders who participated in the Getty Museum Leadership Institute at the Getty Center in L.A. in July 2008. In January 2009, she was appointed by Minister Martin Cullen to serve as a member of the Arts Council of Ireland for a five year term. Specialties Cultural policy, Leadership in the Arts, Contemporary Visual Arts and Photography
Perforum events are open to the public. Admission is free.
For more on this story contact:
Perforum Coordinator: Dr. Marie Kelly (kelly.marie@ucc.ie)