News and Events
News and Events
Department of Theatre field trip to Dublin Theatre Festival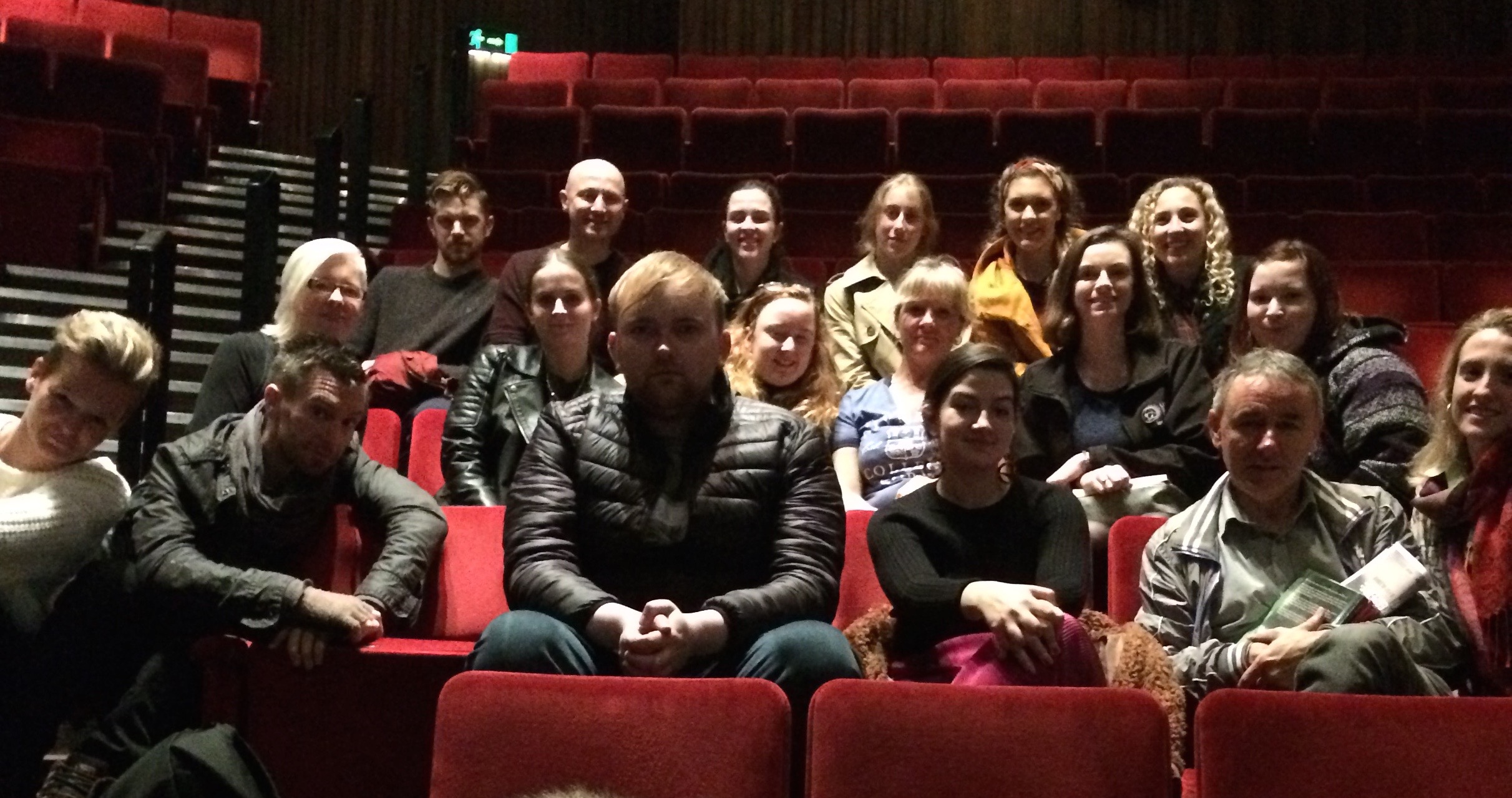 MA and Final Year Students of our Engaging the Profession module had a fantastic field trip to the Dublin Theatre Festival with lecturers Dr. Marie Kelly and Dr. Bernadette Cronin.
The trip to Dublin last weekend included an exciting and packed itinerary taking in four theatre productions over 3 days at the Abbey Theatre, Gaiety Theatre, Project Arts Centre and Gate Theatre. Student also met with Cian O'Brien, director of Project Arts Centre and cast members of Druid Theatre's production of Shakespeare's Richard III.
On the final day of the field trip students had a backstage tour of the Abbey and Peacock Theatres with James Hickson (the Abbey's Tours/Experiences Coordinator).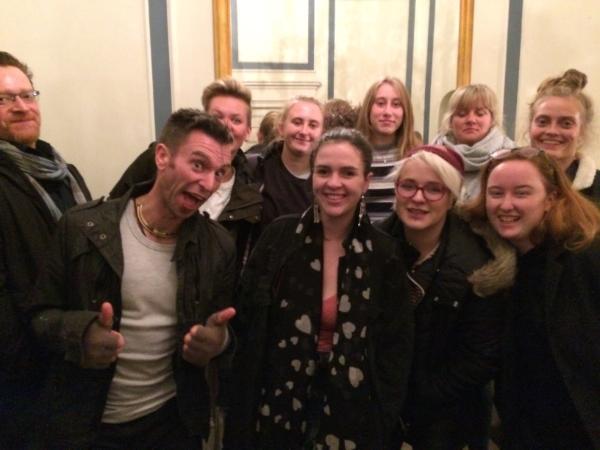 For more on this story contact:
Dr. Marie Kelly