previous concerts
previous concerts
FUAIM Concert - David Syme (piano), 15th October, 1.10pm, Aula Maxima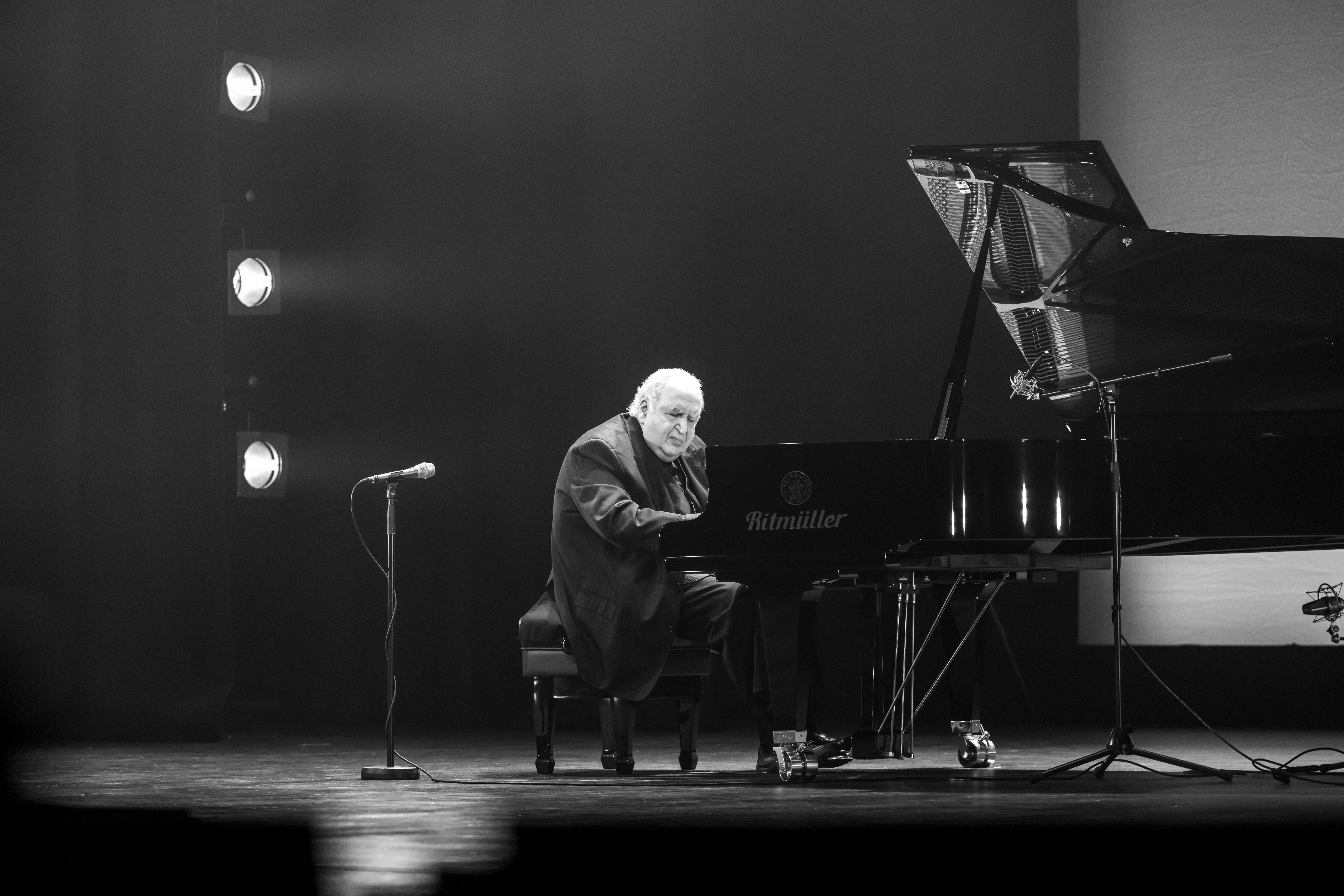 Pianist David Syme, UCC/Ritmüller Classical Artist in Residence, will offer a program of short pieces drawn from his vast repertoire.
The concert also inaugurates the in-kind donation of a Ritmuller RS280 from Pearl River Piano Group; the world's largest Piano manufacturer.
Join us live at the Aula Maxima and online: https://www.youtube.com/user/musicatUCC
David Syme, American piano virtuoso living in Ireland, has had a long and colourful career. He has performed in Carnegie Hall, Lincoln Center, Kennedy Center, Wigmore Hall, and in major venues in 17 European countries, Canada and Mexico.
An alumnus of Juilliard and Indiana University, Syme was a protégé of the legendary Jorge Bolet. He was schooled in the grand tradition of the great masters, and also studied with Ozan Marsh, Sascha Gorodnitzki, Ania Dorfmann, Louis Kentner and Constance Keene. He has recorded two dozen CDs with such orchestras as the Royal Philharmonic, the Vienna Symphony, and the Czech National Symphony. He was recently given an honorary diploma by the Royal Irish Academy of Music.
In addition to his international touring, he hosts a concert series from his home near Castletownbere.
David is the UCC/Ritmüller Classical Artist in Residence and has now begun teaching private lessons under the auspices of the university.
Please be advised of the following:
All FUAIM events are free but ticketed and the capacity of each of our three venues is strictly limited in accordance with government restrictions on indoor gatherings and the need to ensure social distancing indoors.
Tickets are available to book through Eventbrite each week on Monday via https://www.eventbrite.ie/o/fuaim-music-at-ucc-friday-lunchtime-concerts-35147773143
E-tickets can be displayed on your smartphone or pre-printed at home.
In line with current government guidance, only ticketholders with a valid ID and an EU Digital COVID Certificate can be admitted to the venue. Masks are mandatory for all concert attendees.
Patrons who cannot provide valid proof of immunity with ID will be refused entry at the venue. Please do not show up at the venue without pre-booked digital tickets.
All FUAIM performances are managed in adherence with the level of restrictions and government guidelines at the time of the performance.