News
News
UCC's Puttnam Scholars premiere Hyphen to a sold-out crowd at 67th Cork International Film Festival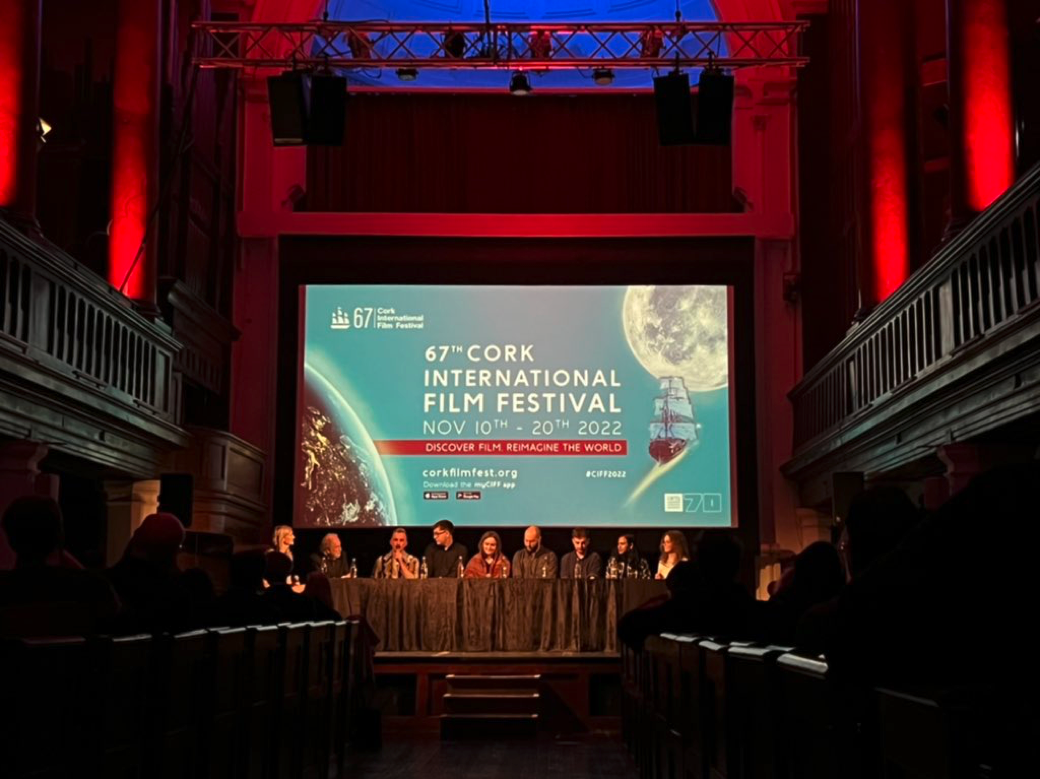 Hyphen, a short film about a young Nigerian boy growing up in foster care in Ireland, enjoyed its world premiere to a sold-out audience at the 67th Cork International Film Festival last week.
Made by UCC's Puttnam Scholars and under the mentorship of Oscar-winning film producer Lord David Puttnam, Hyphen follows fourteen-year old, Akin, as he arrives in Ireland to embark on a difficult journey to cultivate a new sense of identity in a strange country.
Festival patron, Lord Puttnam, joined the Scholars at the event, taking part in a Q&A session following the screening of the film to a packed auditorium in the Triskel Arts Centre.
Hyphen was created by this year's Scholars, Debismita Dutta, Alex Pacino Brady, Amano Miura, Benjamin Rupprecht, Aoibh Kingston, Callum Casey, Matthew Xavier Corrigan and Naoise McGuinness. They are final-year and postgraduate students in the fields of Engineering Science, Creative Writing, Arts Management and Creative Producing, Film & Screen Media, Politics and Study of Religions.
Each year, eight UCC students are awarded the prestigious title of Puttnam Scholar. The Lord Puttnam Scholarship programme offers UCC students from any discipline the opportunity to work with and learn from the digital education pioneer and Oscar-winning producer of films including Chariots of Fire, The Mission, The Killing Fields, and Midnight Express.