News
News
Movie Memories Weekend in Youghal, Friday 8th-9th Nov. All welcome.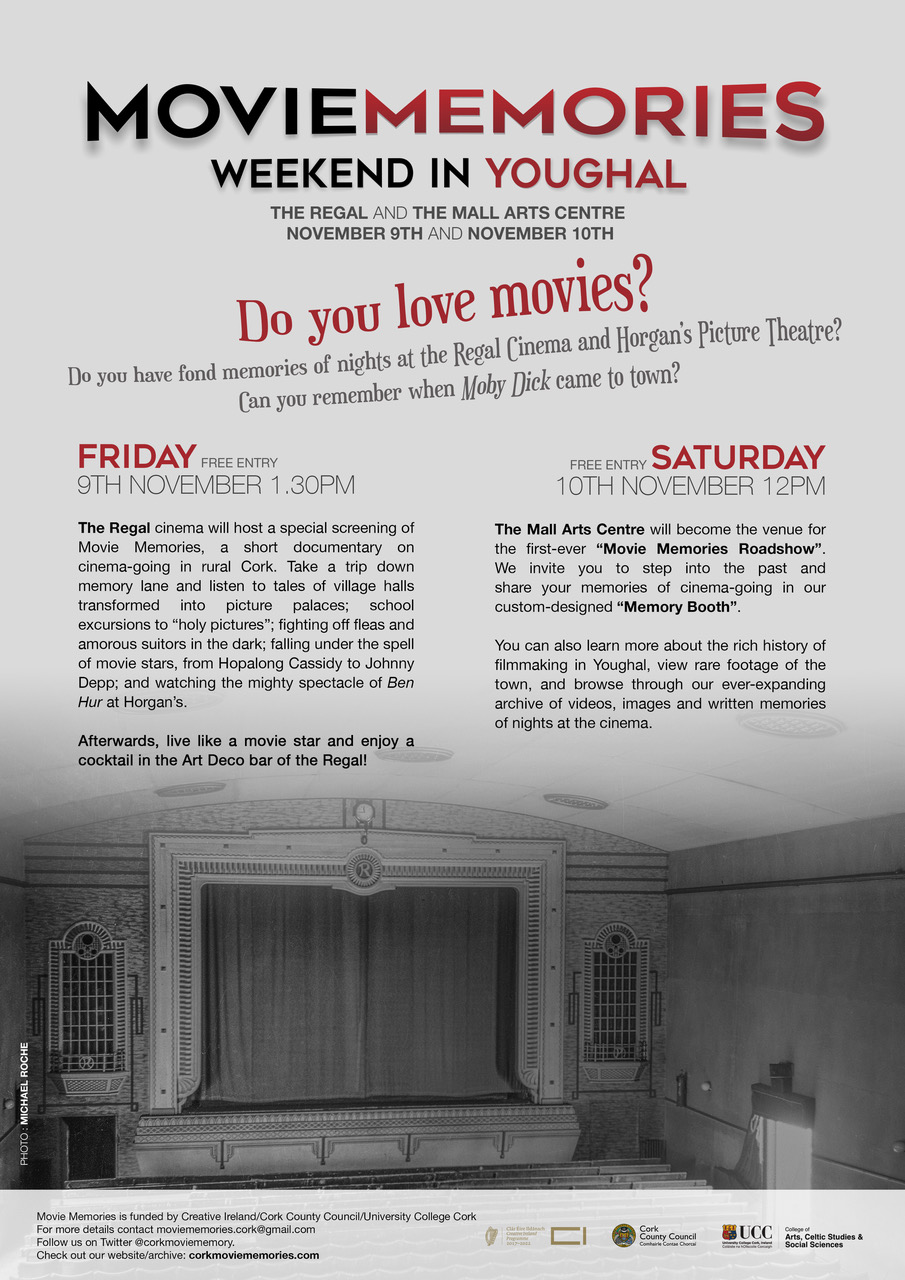 Join us at The Regal and The Mall Arts Centre - Friday 9th and Saturday 10th November
We'll be screening a short documentary on memories of cinema-going in rural Cork (venue is the sumptuous Art Deco Regal Cinema and the film features some familiar UCC faces...) and we'll be hosting an event the following day in the Mall Arts centre there. We invite you to pop into our 'memory booth' to record your cinema-going memories or simply jot them down and deposit them in our memory box, and then check out our developing online archive of research on cinema-going in Cork. We will also have a tie-in exhibition on cinema in Youghal ("the cradle of Irish filmmaking")
We hope to see some of you there.
Dan O'Connell and Gwenda Young, Dept. of Film and Screen Media
corkmoviememories.com