News Archive 2022
News Archive 2022
Spring Conferrings 2022: Congratulations Dr Mutahira Lone, MA in Teaching and Learning in Higher Education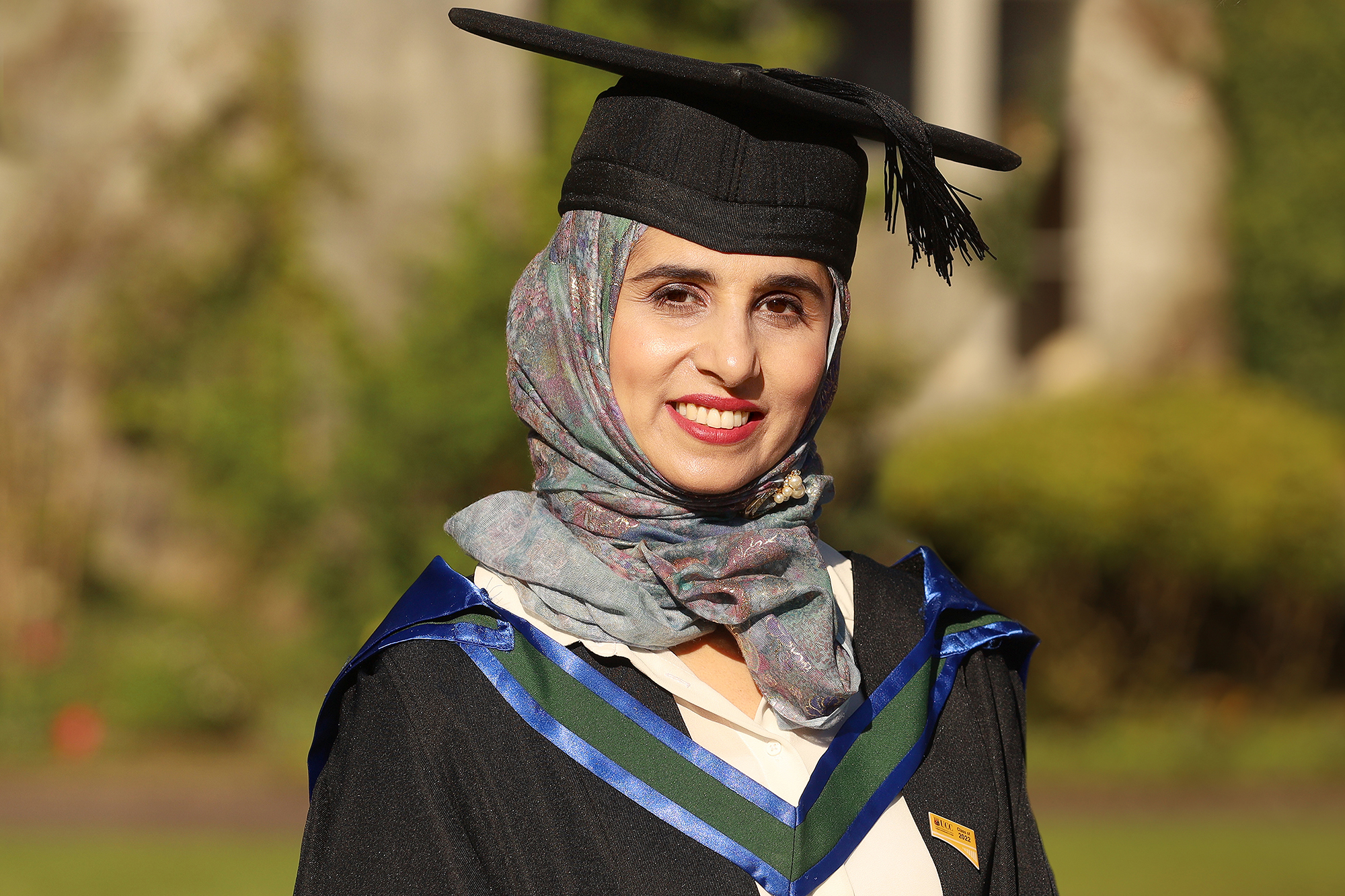 Congratulations to Dr Mutahria Lone, who was conferred with an MA in Teaching and Learning in Higher Education at the UCC College of Medicine and Health, Spring Conferring Ceremony on Wednesday 13th April 2022.
Dr Lone is delighted to have completed the MA in Teaching and Learning in Higher Education (for third level education teachers) run by CIRTL (Centre for the Integration of Research, Teaching and Learning, and said that she found the Masters programme a very rewarding experience. which added a new dimension to her already extensive third level teaching experience.
Dr Lone is an Anatomy Lecturer in the Department of Anatomy and Neuroscience lecturing to MSc Human Anatomy and dental students and is Programme Coordinator of the MSc Human Anatomy degree.
Dr Lone is a passionate teacher and her research interests involve the study of innovative ways to teach anatomy and dental anatomy, combining traditional teaching method with innovative ways to introduce blended learning approaches, introducing the concepts of the Scholarship of Teaching and Learning (SoTL) and Universal Design for Learning (UDL) in the teaching environment.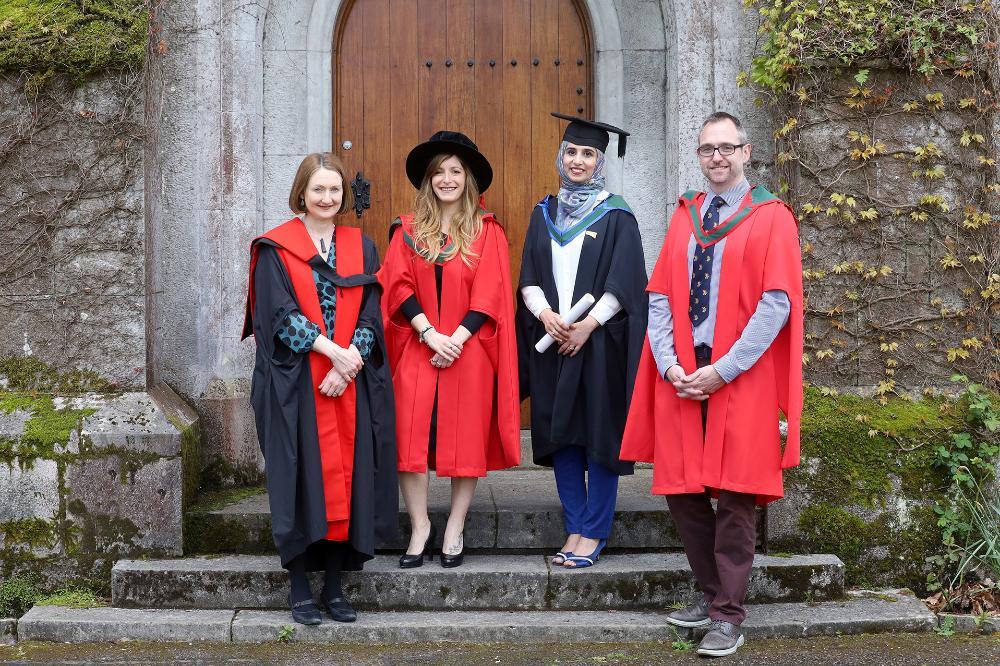 Professor Aideen Sullivan, Head of Department of Anatomy and Neuroscience, graduates Dr Martina Mazzocchi and Dr Muthaira Lone, and Professor Gerard O'Keeffe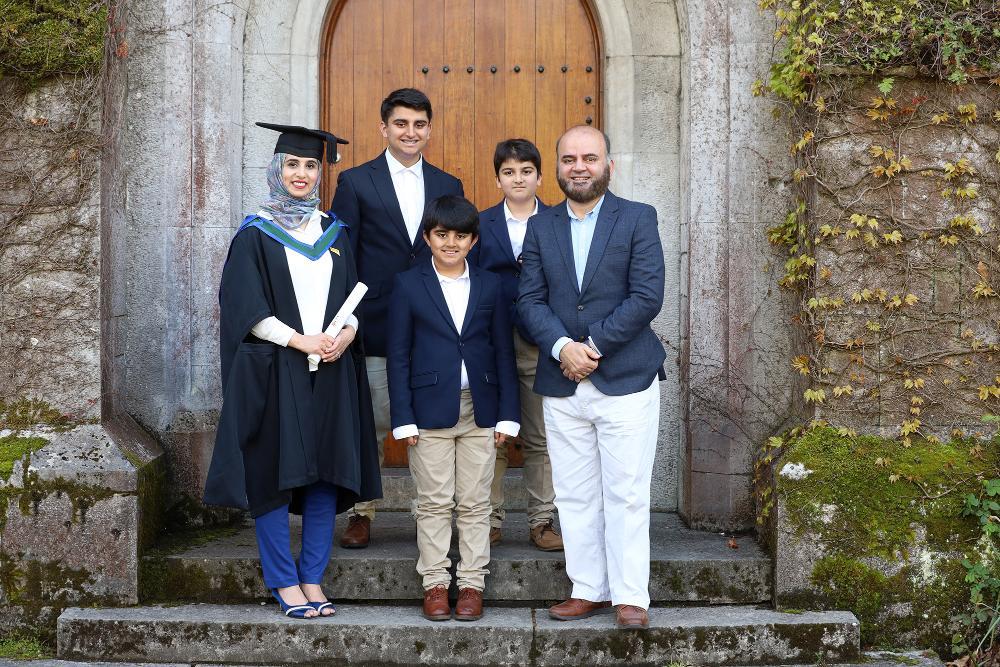 Dr Mutahira Lone with her sons Umer, Abdullah and Muhammed and her husband Asim
For more on this story contact:
News item and photographs B. Riedewald