News Archive 2022
News Archive 2022
Professor Gerard O'Keeffe elected Fellow and awarded the New Fellow of the Year Award by the Anatomical Society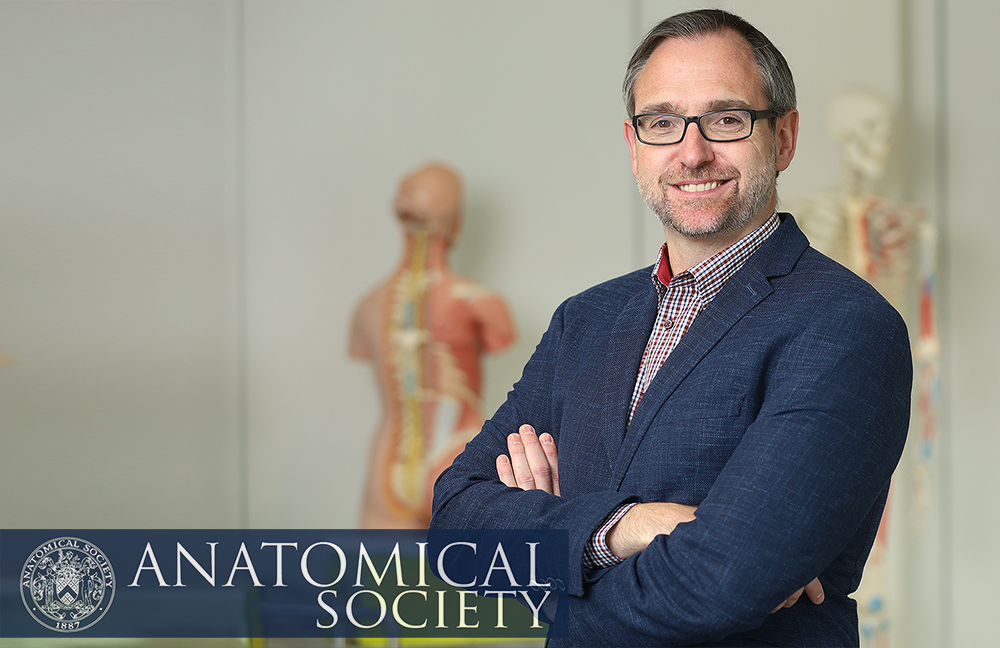 Congratulations Professor Gerard O'Keeffe, Department of Anatomy and Neuroscience who has been elected Fellow of the Anatomical Society, and has also been awarded the Anatomical Society New Fellow of the Year Award.
In addition to his election to Fellow, The Anatomical Society have also awarded the 'New Fellow of the Year Award' to Professor O'Keeffe recognising him as the Fellow of the Anatomical Society who has demonstrated the most significant accomplishments relative to their career stage.
Professor O'Keeffe is the Director of the MSc in Human Anatomy at UCC and leads an active research team, The Brain Development and Repair Group, where using a multi-disciplinary approach his work seeks to discover and characterize the factors and molecular mechanisms that influence the development, degeneration and regeneration of neurons in the nervous system. Working with a number of patient and advocacy groups Professor O'Keeffe explores to understand the lifestyle and societal factors that affect the health and wellbeing of people with Parkinson's disease. Professor O'Keeffe lectures in the Department of Anatomy and Neuroscience and is actively engaged in training the next generation of scientists at undergraduate, postgraduate and postdoctoral levels.
The Anatomical Society is a learned society with an international membership. Its aims are to promote, develop and advance research and education in all aspects of the anatomical sciences. Election to Fellowship of the Anatomical Society is a public recognition of achievement in research, education and service in the anatomical sciences.
The New Fellow of the Year Award will be presented to Professor O'Keeffe at the Anatomical Society's Winter Meeting at The University of Nottingham in the UK in January 2023.
For more on this story contact:
News story and photograph Bereniece Riedewald