News Archive 2020
News Archive 2020
John Cryan, Ted Dinan & team on 'Trust me I'm a Doctor'

Can your food change your mood? Can you eat yourself happy? Dr Michael Mosley travelled with the BBC 2 'Trust me I'm a Doctor' series, to meet the University College Cork APC Microbiome Ireland team researching the links between depression, anxiety, and what you eat – and whether certain foods can make you feel better. Led by Professors John Cryan and Ted Dinan, this team is focusing its research on the microbiome – the vast population of bacteria that live in our gut.
The resulting documentary 'Trust me I'm a Doctor' Series 9 Episode 3 and was broadcast on BBC2 on January 22nd 2020, in an episode entitled 'Can food change your Mood'
https://www.bbc.co.uk/iplayer/episode/m000dl7h/trust-me-im-a-doctor-series-9-episode-3
https://www.bbc.co.uk/programmes/articles/Qz3DW8TR0m8bSR8zWxQwwD/can-your-food-change-your-mood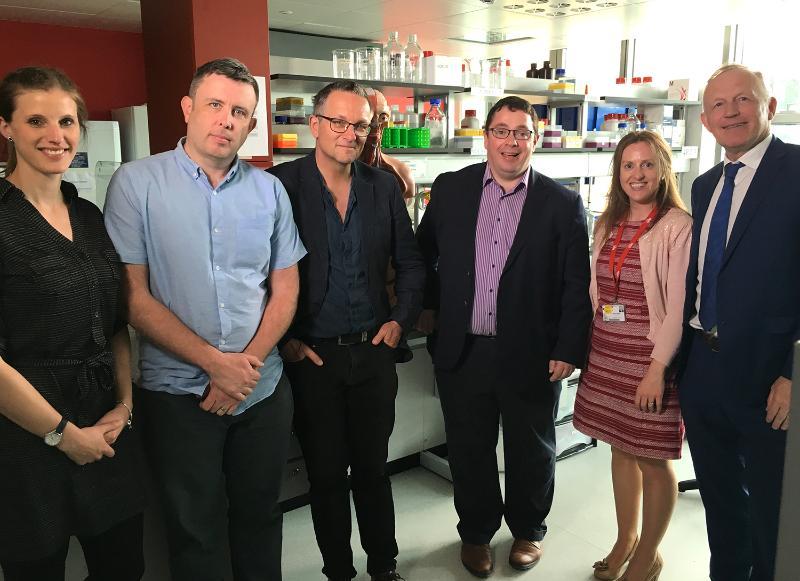 Dr Mosley meeting the team: Dr Kirsten Berding-Harold, Dr Gerry Moloney, Dr Michael Mosley, Prof John F.Cryan, Dr Caitriona Long-Smith, and Prof Ted Dinan
Dr Michael Mosley pictured in Cork's English Market.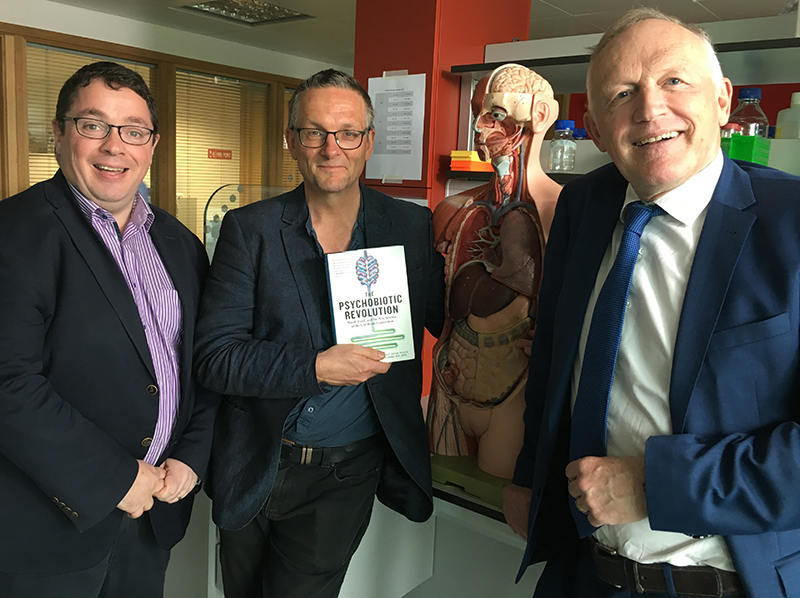 Prof John F.Cryan, Dr Michael Mosley and Prof Ted Dinan. Dr Mosley holding a copy of 'The Psychobiotic Revolution: Mood, Food, and the New Science of the Gut-Brain Connection' by Scott C. Anderson, Prof John F.Cryan and Prof Ted Dinan