News Archive 2018
News Archive 2018
Neuroscience outreach to RDS Young Scientist Competition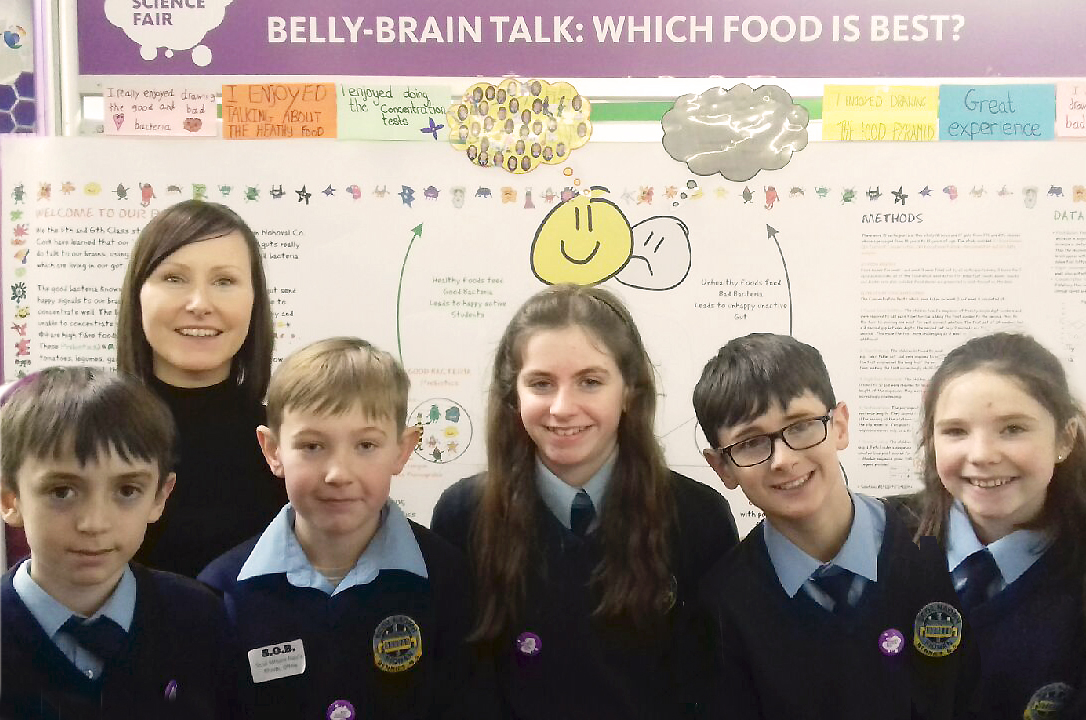 The pupils from Scoil Naomh Fionan, Nohoval, Co. Cork embarked on an exciting journey of discovery into the world of gut bacteria. Along with Scientist and lecturer Dr. Siobhain O'Mahony they carried out a set of experiments investigating the impact of different food types on concentration levels in the classroom.
The pupils kept food diaries and completed concentration tests in the classroom. They also received a number of talks from Dr. O'Mahony on the role of food in promoting good and bad bacteria and how this bacteria plays a role in brain function. The pupils, along with Dr. O'Mahony, their teachers Mrs. Louise Dwyer and Ms. Elizabeth Scanlon travelled to Dublin in January to present their findings at the RDS primary School Fair. They met the Minister for Children and Youth Affairs, Katherine Zappone who was very interested in their project. They also had to present to judges and received excellent feedback and a trophy to bring back to their school. It was a great experience for all and has helped promote the importance of healthy food in the school. They wish to thank Ms. Berneiece Riedewald for all of her help with their poster and presentation booklet.
Have a look below at the fantastic work that the students undertook under the guidance of Dr Siobhain O'Mahony Mrs. Louise Dwyer and Ms. Elizabeth Scanlon. The artwork in the poster is created from original drawings by the students.